North Arlington, New Jersey Pest Control
The borough of North Arlington, NJ, is just eight miles away from the big city, giving us the best of both worlds. Right off the turnpike and next to the Hackensack River, our town has all the suburban charm you'd expect, and it's conveniently close to busy Manhattan life. Our climate is moderate and humid, and nuisance pests are always nearby. These year-round intruders seek entry into your North Arlington property, looking for food, water, and shelter, meaning you need to be wary of an infestation. We can help.
Amco Pest Solutions is a full-service pest control company that protects residential and commercial properties from the dangers of pest infestations. We've been servicing homes and businesses throughout Bergen County and across the state of New Jersey since 1935. With over 80 years of industry experience, our family owned and operated company is known for effective results delivered with quality, integrity, and excellence. Give us a call today to schedule your complimentary inspection and estimate.
Home Pest Control In North Arlington, NJ
Owning a home is a huge responsibility. It comes with so many concerns and considerations; the last thing you need to add to that list is pest activity. Nuisance pests are a threat to your North Arlington residence all year long. Infestations threaten the health and safety of your house and your loved ones, which is why professional protection is the only way to go.
Our home pest control solutions cover a wide range of services, including:
Inspection
Interior and exterior
Problem areas and conducive conditions
Crawlspaces, beams, cracks, crevices, etc.
Treatment
Attic insulation
Crack and crevice treatments
Crawlspace encapsulations
Exterior foundation perimeter
Granular lawn treatments
Residual sprays
Sand spraying of baseboards
Follow-Up
Monthly, bi-monthly, quarterly options
Detailed reporting
Emergency services
Seasonal maintenance
Our team of pest professionals is with you every step of the way. From inspection to follow-up and every step in between. We are a QualityPro certified company and members of the NJAA, NPMA, and CAI, meaning our services are of the highest standard. Our treatments are always safe for children, safe for pets, and safe for your property, so give us a call today. One of our team members will walk you through our residential pest control process and schedule your free inspection.
Guide To Avoiding Fleas In North Arlington, NJ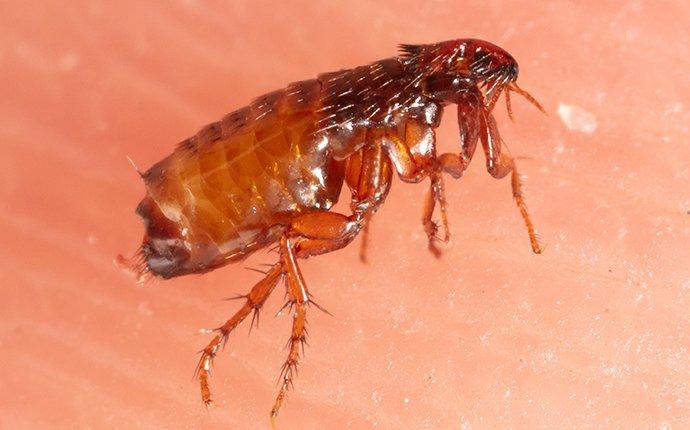 Most of us associate fleas with household pets, like cats and dogs, but even if you don't have pets, you can still experience a flea infestation. Fleas hitchhike from one surface to the next, including their chosen hosts as well as other items like clothing, furniture, and personal belongings.
To reduce your chances of experiencing a flea infestation, try the following prevention tips:
Eliminate clutter and vacuum carpets, floors, furniture, and crevices.
Treat pets with a flea bath or flea spray.
Use outdoor flea repellent on the exterior of your home.
Vacuum eggs and larvae and properly dispose of the vacuum bag in a sealed trash can.
Wash all bedding, linens, and laundry on high heat, and steam clean your upholstery.
The prevention methods listed above can be very helpful in keeping fleas off your property, but none of them are 100% effective. The safest and most reliable form of flea control and prevention is regular pest control services from the professionals.
The team at Amco Pest Solutions will identify all areas of flea activity and exterminate these pests from the premises, protecting your property all year long.
Bed Bug Prevention Tips You Should Know
In North Arlington, NJ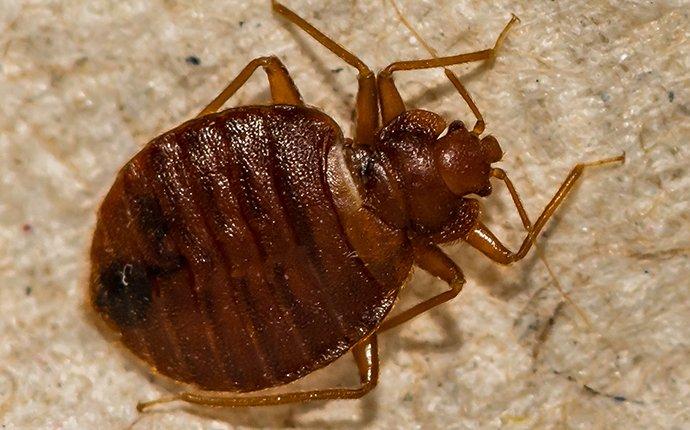 A bed bug infestation is undoubtedly a nightmare. These tiny pests can be very difficult to detect due to their nocturnal nature. Since they only emerge at night, we seldom catch them in the act of feeding.
If you want to be proactive in your bed bug prevention methods, use these tips:
Closely inspect all items for bed bugs before bringing them into your home.
Frequently wash and dry all linens, bedding, and clothing on high heat.
Get rid of clutter around your home and maintain property sanitation.
Regularly steam clean upholstery, curtains, and vacuum underneath and around furniture.
Use protective encasements on mattresses and box springs.
If you suspect any bed bug activity, the best thing you can do is contact the pros at AMCO. We offer comprehensive bed bug control services that prevent the infestation from spreading any further and fully eliminate these pests from your property. Call us today to learn more.
Commercial Pest Control In North Arlington, NJ
In business, reputation means everything. One measly pest can be the end of it all. All your hard work and dedication goes out the window in the event of a pest infestation. Not only is your reputation tarnished, but it puts the health and safety of your employees and customers at risk.
Amco Pest Solutions provides year-round commercial pest control services that protect your business from many common pests, including the following:
Ants
Bed bugs
Cockroaches
Fleas
Rodents
Spiders
Stinging insects
Termites
Ticks
Wildlife
Our team uses the most updated technologies and innovative products to treat your commercial property from all angles. No matter what pest situation you're dealing with, we can help. We also offer emergency and same-day services because we understand that a pest infestation is a 'round-the-clock' problem. Contact us to discuss your commercial pest control needs and how Amco Pest Solutions can help protect your business from infestations.
Schedule Your Free Inspection
Complete the form below to schedule your no obligation inspection with Amco Pest Solutions.