North Plainfield, New Jersey Pest Control
New Jersey's Somerset County is home to many smaller townships, including the tiny borough of North Plainfield. Only 8,000 households are present in this area, populated by 20,000 residents and local business owners. Although North Plainfield is known to be a colder, dryer city than the easterly part of New Jersey, locals appreciate the area's historic buildings and unique atmosphere. Dozens of household names also live in North Plainfield, including John DiMaggio, Pete Carmichael, and Jack Bicknell. Like any other location in New Jersey, North Plainfield often struggles with the presence of pests in and around their community. Bed bugs, mice, and other local animals have been causing continuous problems for many years and have reduced the resident's quality of life.
That's where Amco Pest Solutions steps in. We understand the devastating effects of pests on North Plainfield homeowners and provide residential and commercial plans that make pest management a snap. Invest in the things that matter by contacting Amco Pest Solutions at your earliest convenience.
Home Pest Control In North Plainfield, NJ
If your North Plainfield home is beginning to show signs of property damage, waste spots, or has contaminated food and water sources, you may be undergoing a pest infestation. Instead of relying on pests to leave of their own volition, reach out to residential pest control services at Amco Pest Solutions. We provide a comprehensive and realistic approach to pest control, dedicated to helping homeowners take back control of their property. We make it possible for North Plainfield homeowners to take pest protection into their own hands with one of three residential pest control plans. Each plan comes with:
Protection against more than 30 different pests
Interior and exterior treatments upon homeowner request
Access to emergency or same-day services for serious infestations
At Amco Pest Solutions, your pest protection is our priority. Learn more about how we can defend, treat, and follow up with your North Plainfield home by calling us today.
All The Ways You May Be Attracting Mice To Your North Plainfield Home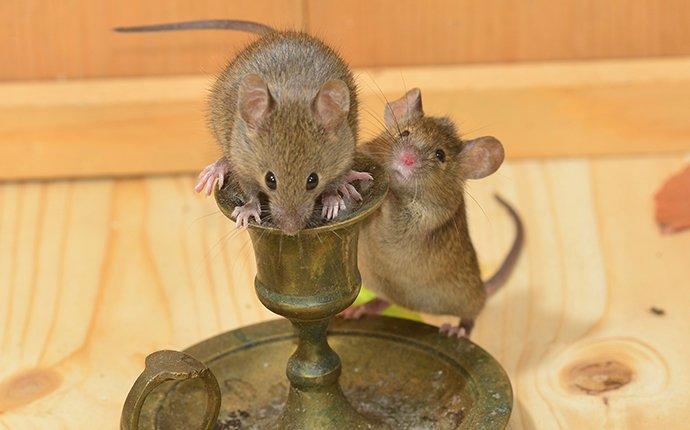 Rodents are mammalian pests that are completely reliant on human activity. Mice are easily the most common of these invaders and are particularly dangerous to homeowners in North Plainfield. Mice cannot survive far away from residential areas, because they live off the food, water, and shelter provided to them by human benefactors.
Although you likely don't mean to foster the growth of rodents in your home, there may be some actions you are currently taking to encourage their spread. Below are some of the ways you may be attracting mice to your North Plainfield home:
Leaving dirty dishes on the counter Crumbs, smears, or drink spills along the floors or other surfaces
A buildup of food underneath heavy appliances
Leaky pipes or clogged drains
Higher humidity levels inside the home
Large unsealed entry points around the building
The mitigation of mice can be a difficult task, especially here in North Plainfield. For assistance in mouse control or elimination, contact Amco Pest Solutions right away.
Six Bed Bug Prevention Techniques For North Plainfield Properties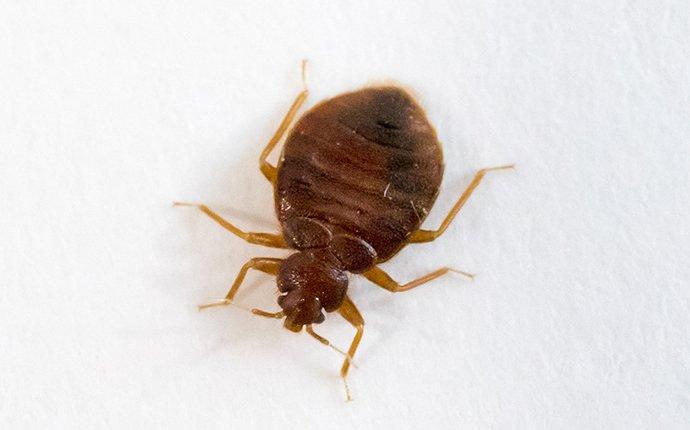 Bed bugs are small pests that leave a huge impact on their wake. Not only do they significantly alter the safety and atmosphere of residential properties, but they can decimate any North Plainfield business.
If you are concerned about the presence of bed bugs around your North Plainfield property, consider investing in one of these six prevention techniques:
1. Wash all clothing on high heat after returning from a trip.
2. Be wary of purchasing secondhand clothes, furniture, or appliances without proper inspection.
3. Check all overnight lodgings for signs of bed bug activity. Be especially vigilant for blood spots, excrement stains, exoskeletons, or a sweet scent.
4. Wash your bedding often, especially after returning from a trip.
5. While traveling, store your bags and backpacks in a high-up place. If need be, store them on your lap.
6. Have your home continuously protected by the bed bug control team at Amco Pest Solutions.
Get a bed bug inspection from Amco Pest Solutions at your earliest convenience. We are looking forward to taking your call.
Commercial Pest Control In North Plainfield, NJ
Every commercial business in North Plainfield deserves access to year-round commercial pest control efforts. With your customers, reputation, and bottom line at stake, your commercial property deserves as much defense as possible. Here are some of the reasons why so many businesses in North Plainfield trust the commercial pest control plans of Amco Pest Solutions:
Almost 100 years of dedicated commercial pest control experience
Exceptional customer service at all times
Locally owned and family operated since 1935
Have your restaurant, daycare, warehouse, or retail space protected by an industry expert. Call Amco Pest Solutions for a free estimate on your North Plainfield property.
Schedule Your Free Inspection
Complete the form below to schedule your no obligation inspection with Amco Pest Solutions.