Effective Pest Control In Nutley, NJ
The township of Nutley, NJ, is quaint, charming, and the ideal place to live and raise a family. Regardless of the charm, however, Nutley homes and businesses are still vulnerable to pest activity, and that means infestation is a year-round concern that local property owners should be vigilant about. If you want to secure ongoing protection for your home or business, your best bet is to call on the pest professionals.

Welcome to Amco Pest Solutions, your local source for complete pest control services. We are a family-owned-and-operated business that provides the best residential and commercial pest control services in the area. With more than 80 years of experience in the pest control industry, you can rest assured knowing that when you choose Amco, you're choosing the best. We're a QualityPro certified company that values excellence and integrity, and we don't stop until your property is completely pest-free. Contact us to set up your free inspection.
Residential Pest Control In Nutley, NJ
Nutley is a beautiful place to own a home, but that beauty doesn't make us immune to the possibility of pest infestation. Local homeowners should be on alert when it comes to pest activity, as the threat of infestation is a year-round concern here in New Jersey. Pest activity compromises your property, as well as the health and safety of your loved ones. That's why professional pest protection is so important.

Amco Pest Solutions offers complete residential pest control services that protect you and your loved ones from pest activity throughout the year. From start to finish all the way through our regular follow-up services, we're here every step of the way. All of our treatments are pet-friendly, child-friendly, and completely safe for your property and your loved ones. Call us today to schedule your complimentary inspection.
Nine Helpful Tips For Avoiding Cockroaches In Nutley, NJ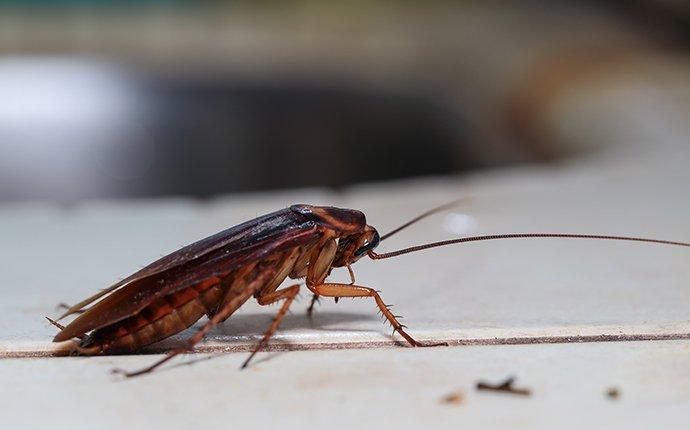 Cockroaches are more than nuisance pests, they can be indicative of poor sanitation, improper moisture control, and a lack of cleanliness. These are negative associations, which is why cockroach infestation should be avoided at all costs. It's threatening to your health, your property, and the wellbeing of everyone on the premises. Here are nine helpful tips for avoiding cockroach infestation:
Fix leaky pipes and faulty faucets, and maintain functioning gutters and downspouts.

Inspect deliveries, used furniture, boxes, plants, and appliances before bringing them into your home.

Install weather stripping around the windows and doors.

Never leave food out, quickly wipe up spills, and store food in airtight containers.

Reduce clutter, as cockroaches love finding shelter in piles of junk.

Regularly sweep beneath the stove and the refrigerator.

Seal spaces around pipes, cables, wires, and utilities that enter from outside.

Use dehumidifiers in moisture-rich areas like the basement, kitchen, bathrooms, and laundry room.

Vacuum the floor and keep household appliances clean.
If you suspect any signs of cockroach activity, call us right away. The team at Amco Pest Solutions has more than eight decades of experience in the successful removal and prevention of cockroaches. We'll conduct a thorough inspection, provide you with a detailed pest identification, and develop a customized treatment plan that guarantees cockroach-free conditions moving forward.
Guide To Bed Bug Prevention In Nutley, NJ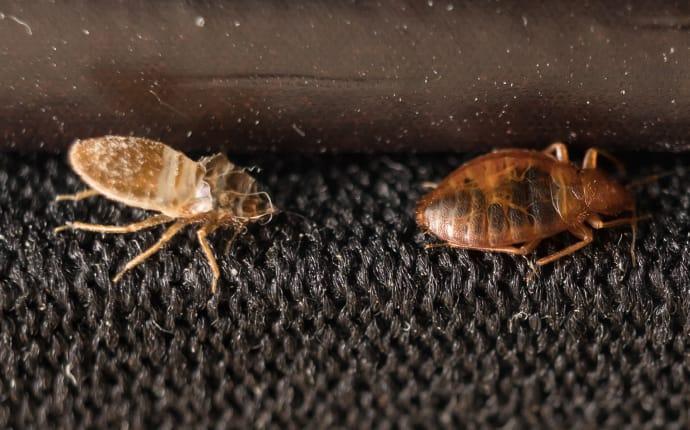 Bed bug infestation is not a problem you want to be faced with. These parasitic pests are skilled hiders, stealth feeders, and can go unnoticed for long periods of time. The best thing you can do to prevent a bed bug infestation is to be proactive. Try the following preventive tips to help you avoid these nighttime feeders:
Cover all mattresses and box springs with protective encasements.

Eliminate clutter throughout the home and inspect all items before bringing them inside.

Wash and dry all linens, bedding, and clothing on high heat to kill off bed bug activity.

Steam clean curtains, upholstery, furniture, etc., and be sure to vacuum carpets and rugs regularly.
For comprehensive bed bug treatments that you can depend on, Amco Pest Solutions is the way to go. Our experienced technicians treat the entire property from top to bottom to eliminate all bed bug activity, guaranteed. Reach out to us today to set up your complimentary inspection and we'll get started right away.
Commercial Pest Control In Nutley, NJ
Whatever type of commercial facility you're dealing with, pest activity is a year-round threat. Your Nutley business is every pest's dream, and once these intruders get inside, they can be very hard to get rid of. The only guaranteed way to protect your business from the year-round threat of pest infestation is to rely on the pest professionals. The team at Amco Pest Solutions provides comprehensive commercial pest control services that Nutley business owners can count on.

We use Integrated Pest Management (IPM) strategies and innovative technologies to target the heart of the infestation and exterminate it from every angle. Customer satisfaction is at the top of our list, which is why we use the most innovative products and up-to-date technologies to treat the problem at its core. Get in touch with us to discuss your commercial pest control needs today and we'll get the ball rolling.
Schedule Your Free Inspection
Complete the form below to schedule your no obligation inspection with Amco Pest Solutions.