Oakland, NJ Pest Control
A small town located in Bergen County, NJ, Oakland offers its residents access to the great outdoors and the city. What more could you ask for? You can get just about anywhere from Oakland with the greatest of ease but also enjoy coming home at the end of a long day without a problem. The mild climate of Oakland is a plus for its homeowners, but can also attract nuisance pests of all shapes and sizes.
For more than 80 years, Amco Pest Solutions has been proud to keep homes and businesses alike free from pests. Our team of highly trained technicians know every trick in the book as we employ a number of techniques for keeping pests off of your property, no matter the type or scale. Since 1935, our company has been family-owned and -operated, and we would love to discuss your pest control needs today.
Home Pest Control In Oakland, NJ
You might enjoy living in Oakland, but you don't want any pests to join you, since they don't make for good neighbors. Pests of all sorts can find their way into your home in a variety of ways that may be hard to avoid, which is where Amco Pest Solutions come in. Our team of experienced technicians are here to pest-proof your home and get rid of any existing infestations. To best serve our clients, we utilize a three-pronged approach:
Inspection. At the first sight of a pest problem or to prevent one, our technicians will thoroughly inspect the exterior and interior of your home, which includes attics, basements, and crawl spaces.

Treatment. We then work with homeowners to devise and execute a plan of action that best suits their needs, and we leave no stone unturned. Our plans for treatment may include: filling cracks and crevices, insulating attics, spraying your lawn, or treating the perimeter foundation of your home.

Follow-up. When you work with Amco Pest Solutions, you are not alone. We offer our clients regular service calls on a schedule that fits their needs, as well as emergency services. And after every visit, clients will receive detailed reports of our findings and action plans.
Three Things Everyone In Oakland, NJ Ought To Know About Wildlife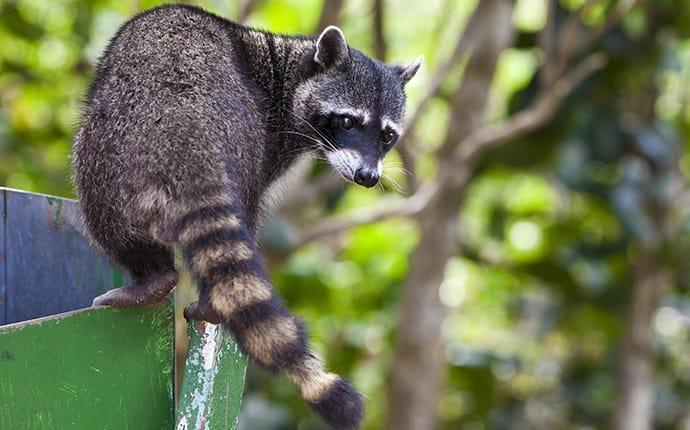 Sure, wildlife might look nice from a distance, but it's a very different story when they come wreaking havoc to your property and to your home. Here are three things that everyone in Oakland should know about the dangers of wildlife:
Squirrels. Even if they don't make it into your home, squirrels can pose a big problem. They can spread fleas and ticks around your property very easily due to how much they roam around. They are also super chewers and can cause a lot of destruction around your property, like damaged foundations or electrical work.

Bats. While cute on TV, bats can cause a really big problem if they make it into your home. They break in through tiny openings or vulnerabilities in your home's foundation and seek refuge in places like attics, basements, and crawl spaces. Bats will also seek shelter that provides them with a food source. If you have bats, it implies that you probably have at least one other pest infestation in your home.

Mice and rats. These tiny pests, most often house mice or sewer rats, can sneak into your home through the tiniest of openings. Once in your home, they come looking for food, water, and shelter, so anything that you leave out is fair game, whether that's leftover dinner or your pet's food. Both mice and rats are rodents who chew incessantly to keep their teeth from overgrowing, which may result in chewing on electrical cords and causing house fires.
If you're having trouble with wildlife on your property or in your home, call Amco Pest Solutions today for wildlife control.
What Are The Most Common Signs Of Termites In Oakland, NJ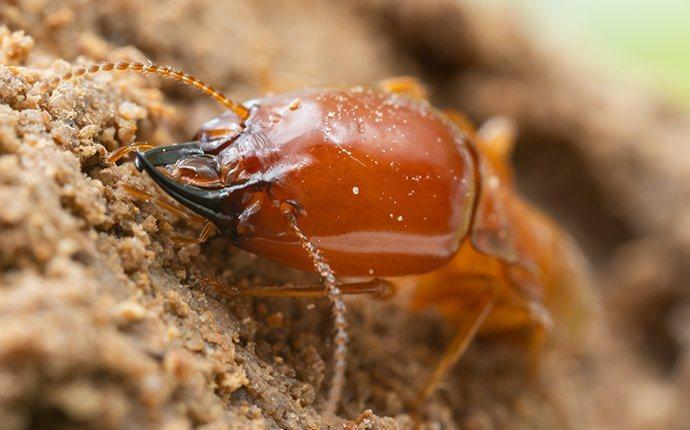 Termites are known as the "silent swarmers" for a reason. They work in furtive ways, hiding from humans and costing American homeowners on average $5 billion each year in home damages. That said, there are a few key ways that Oakland residents can decipher whether or not they have a termite infestation in their home:
Mud tubes. This is the iconic sign that termites are present in your home. Termites cover their nests in mud tubes to serve as protection from both the elements and predators.

Bubbling wallpaper or surface. If you see pockets of bubbles in your walls, there are most likely termites chewing through your walls 24/7. This is a key sign of their damage.

Discarded wings. Termites, like several other pests, leave behind their molted parts, so a collection of discarded wings or other body parts may insinuate that you have an infestation on your hands.

Presence of termites. Though this is a less likely occurrence, if you are lucky enough to spot a termite, because they're so small and secretive, it means that there's a problem. Termite colonies can contain hundreds of thousands of members.
If you suspect your home may have termites, or want to be proactive in preventing them, contact Amco Pest Solutions today for a termite inspection. We'll manage your termite issues effectively and quickly, keeping you and your home protected.
Commercial Pest Control In Oakland, NJ
When your business suffers from a pest problem, the damages can reach far beyond the actual cost of remedying it. At Amco Pest Solutions, we will work with you to develop and execute a plan of action that suits your unique needs. The types of commercial pest control we serve include schools, restaurants, healthcare facilities, hospitality, and warehouses. We offer year-round coverage from pests like termites, cockroaches, ants, and rodents, amongst other types that may impact your business. Please be in touch to schedule your complimentary inspection today.
Schedule Your Free Inspection
Complete the form below to schedule your no obligation inspection with Amco Pest Solutions.