Old Bridge Township, New Jersey Pest Control
Located on the western end of Sandy Hook Bay, our township of Old Bridge, NJ has all the charm you'd expect from a Jersey shore town. Our proximity to the beach makes for an ideal place to live. Do you know who else thinks so? Nuisance pests. The increased moisture levels in our shore town mean precipitation and humidity, leading to increased pest activity. You need year-round pest protection from the professionals, and that's where we come in.
Amco Pest Solutions is a full-service company that offers complete pest solutions to homes and businesses all across Middlesex County and throughout New Jersey. Our family owned and operated business always provides our valued customers with quality, excellence, and integrity. We've been in the business for over 80 years, and we guarantee results that will last. Contact us today to discuss your pest control needs. We offer free inspections and estimates, and we're ready to get started whenever you are.
Home Pest Control In Old Bridge Township, NJ
Old Bridge is full of gorgeous homes and friendly people, and living here is an absolute dream. But when nuisance pests make their way into your Old Bridge residence, things can quickly turn from a dream into a nightmare. Amco Pest Solutions offers comprehensive home pest control solutions that protect you and your loved ones from the detriments of pest infestations. From inspection through follow-up services, we're with you every step of the way.
Inspection
Interior and exterior
Problem areas and conducive conditions
Crawlspaces, beams, cracks, crevices, etc.
Treatment
Attic insulation
Crack and crevice treatments
Crawlspace encapsulations
Exterior foundation perimeter
Granular lawn treatments
Residual sprays
Sand spraying of baseboards
Follow-Up
Monthly, bi-monthly, quarterly options
Detailed reporting
Emergency services
Seasonal maintenance
When you partner with us, you go with the safest, most effective pest control solutions in the area. Since 1935, our pest control services have helped protect the local community, and we always use pet and child-friendly treatment methods that put the health and safety of your loved ones first. Give us a call today to schedule your complimentary inspection.
Spider Prevention Tips Everyone Should Know
In Old Bridge Township, NJ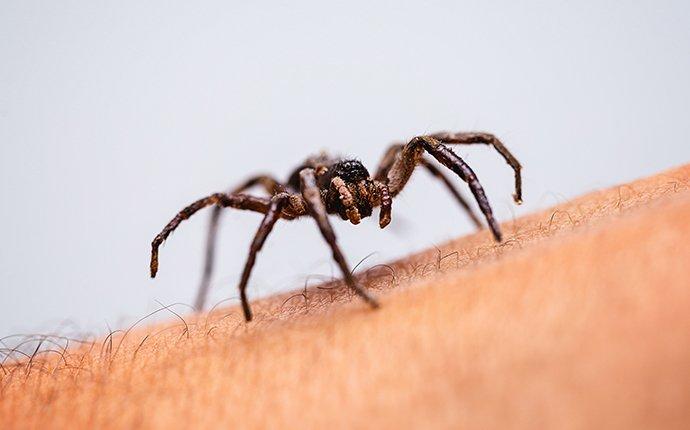 Creepy, crawly spiders are no one's idea of a good time. These pests scurry around your Old Bridge property, weaving webs and laying eggs until they've grown their population into a full-blown infestation.
Consider implementing the following precautions in your spider prevention efforts:
Examine your weatherstripping and replace it if it's damaged.
Install door sweeps on exterior doors.
Install or repair damaged window and door screens.
Keep other bugs away from home. (Spiders feed on them.)
Keep the exterior porch lights off. (Spiders are attracted to light.)
Keep trash in tightly sealed containers.
Keep vegetation at least five feet from the outside walls of your house.
Keep your yard well trimmed and neat.
Keep your home clean and free of clutter. Regularly dust, sweep, etc.
Reduce excess moisture around the property.
Remove easily accessible food sources.
Replace outside bulbs with yellow, insect-resistant bulbs.
Routinely remove spider webs that develop.
Use caulk or foam to seal up cracks and crevices.
Use cedar products around the home (Cedar is a spider deterrent.)
While all of these precautionary measures can go a long way in keeping spiders off your property, none are 100% guaranteed. You need professional pest control from the here team at Amco Pest Solutions.
Our spider control and prevention services guarantee year-round protection from spider activity, so give us a call today to get started.
Tips To Avoid Bed Bugs
In Old Bridge Township, NJ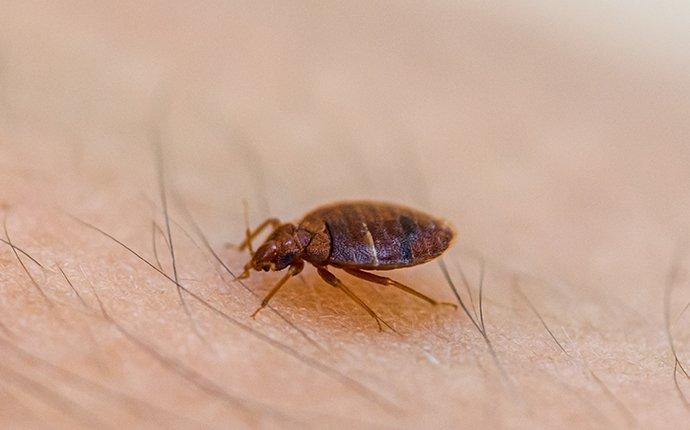 Bed bugs are sneaky little pests that only come out of their hiding places at night while we're asleep. Their nocturnal nature allows them to feed on our blood during the night, and go back into hiding during the day.
Our opposite sleep schedules make it hard to catch bed bugs in the act; that's why prevention is often the easiest route to take.
Here are some effective tips for reducing your exposure to a bed bug infestation:
Check all items for bed bugs before bringing them into your home.
Frequently wash and dry all linens, bedding, and clothing on high heat.
Reduce clutter around the home and maintain cleanliness.
Regularly vacuum under and around furniture.
Steam clean your upholstery, curtains, and other stationary fabric items.
Use protective encasements on mattresses and box springs.
For comprehensive bed bug control, look no further than the team at Amco Pest Solutions. Bed bugs are a complicated issue that cannot be dealt with alone. Our team is highly skilled in the accurate detection and extermination of bed bug activity, and we're ready to help.
Commercial Pest Control In Old Bridge Township, NJ
Old Bridge is a lovely town to grow your business, but nuisance pests are never far away. Pests are drawn to your property by sources of food, water, and shelter. When there's an abundance of these essentials in your facility, it's no wonder commercial pest infestations are so common.
Our commercial pest control services protect all kinds of commercial facilities from common pests, including the following:
Ants
Bed bugs
Cockroaches
Fleas
Rodents
Spiders
Stinging insects
Termites
Ticks
Wildlife
No matter what type of business you're running, we can help. From restaurants and schools to government offices and healthcare facilities, we've got your back. Our educated pest technicians use dependable IPM (Integrated Pest Management) systems to bring you a pest-free business all year-long. We are proud members of the NJAA, NPMA, and CAI, and we're a QualityPro certified company. Contact Amco Pest Solutions today to set up your free inspection.
Schedule Your Free Inspection
Complete the form below to schedule your no obligation inspection with Amco Pest Solutions.