Paramus, New Jersey Pest Control
People in Paramus know how much diversity the area offers. With New York City, upstate New York, and Connecticut right within arm's reach, and the art and history of Paramus there is no lack of things to do and enjoy! With so much to do and see, it is easy to overlook the dangers that might be crawling around in our yards. However, pest control is essential to living a healthy and happy life. This is why Amco Pest Solutions is a full-service business, here to take care of all your pest control needs.
Amco Pest Solutions has been providing pest control to Paramus and surrounding areas for nearly a century. In this time, we have continuously educated our technicians and upgraded our techniques to ensure our customers receive only the best services. With QualityPro Certified technicians and the use of Integrated Pest Management, you know you will be in good hands when you work with us. Our customer's needs always come first, and our customizable programs allow us to see this belief through as we service any property. Don't let pests take over your commercial or residential Paramus property. With Amco Pest Solutions on your side, you'll have nothing to worry about! Contact us by phone or the contact form on our website to get started with pest control services.
Home Pest Control In Paramus, NJ
One or two bugs in your home might not seem like a big deal, but sometimes they can be a sign of a much larger problem. If this is the case, you shouldn't let this problem fester and become worse. Instead, let the experts at Amco Pest Solutions provide the needed services to keep infestations from happening or get rid of an active one.
Paramus Pest Solutions For Residents
What do you do when a handful of ants become a whole colony marching through your kitchen? Or a family of raccoons has made their home under your deck? The answer to those questions and all your other pest problems is, putting your trust in the QualityPro Certified technicians at Amco Pest Solutions.Our process includes:
Assessing current pest pressures and areas of concern, we'll perform a free and thorough inspection where we'll check inside and outside, from the basement to the attic, paying careful attention to crawl spaces, beams, and cracks and crevices.
Creating a custom pest control plan and beginning treatment, including granular lawn treatments, exterior foundation perimeter treatments, residual sprays, sand spraying of baseboards, and crack and crevice treatment.
Based on your needs, follow-up visits can occur regularly from monthly, bi-monthly, to quarterly. Typically, we place pest monitors to help us identify infestations early, which will be checked periodically.
Getting started with one of our home pest control programs is as simple as calling us and requesting a free estimate. Our professional team is committed to seeing your property remain or be restored to a pest-free environment.
Three Problems Wildlife Cause In Paramus, New Jersey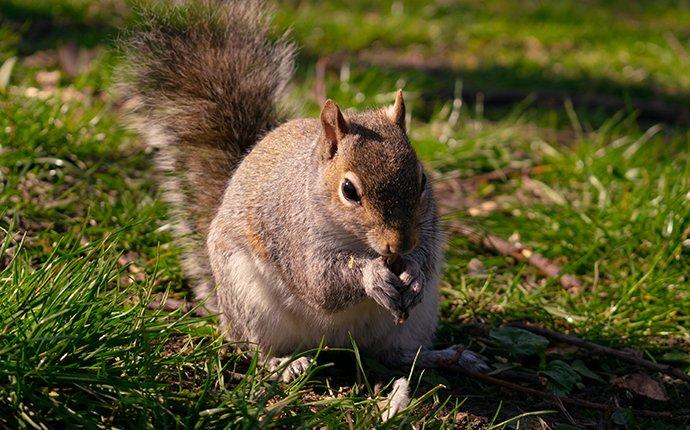 In places such as Paramus, people and wildlife coexist, and sometimes, people forget how dangerous wildlife can be. Animals are unpredictable, especially when they are feeling threatened. But the difficulty of getting them off your property shouldn't keep you from recognizing the problems they can cause. These problems include:
Property Damage: Wildlife will build nests and burrows, using materials from your property to do so, making their homes in undesirable locations like under your garden, shed, or even in your home's attic or garage. They can also chew through wires, pipes, insulation, and more, resulting in costly repairs.
Food Contamination And Diseases: Wildlife can carry dangerous pathogens and parasites that can be spread to people. They can also contaminate food with their saliva, urine, and fecal matter that can make people ill.
Pet Safety: Not only are people at risk when there is wildlife on a property, but pets are too, and maybe even more so. Wildlife can attack pets in a yard, spread rabies, and other diseases, and transfer parasites.
To learn more about the wildlife in the Paramus area, contact the knowledgeable technicians at Amco Pest Solutions. With our full-service wildlife control offerings, you will have nothing to worry about!
Do I Need To Protect My Paramus, New Jersey Home From Termites?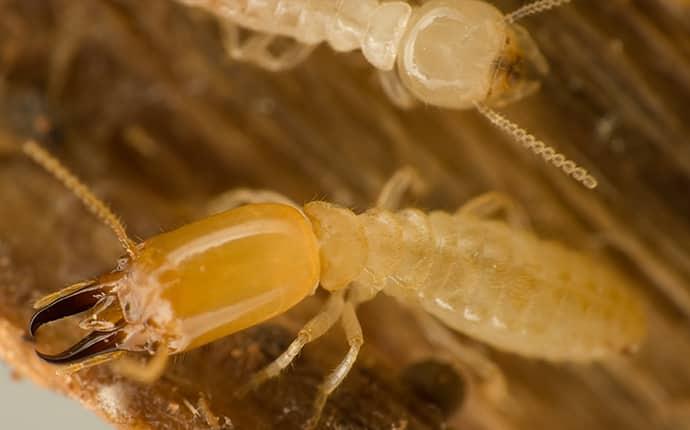 The short answer to this question is yes. All residents in the region should be protecting their homes against termites. But, if you need more convincing, here are several reasons you need to protect your Paramus home from termites:
Termites cause billions of dollars worth of damage in the United States each year.
Termites can cause mold and mildew to spread.
Termite prevention will help monitor for other problems like leaks, water damage, and humidity problems.
Termites can trigger allergies.
Keep termites from destroying your home by taking preventative measures with solutions from Amco Pest Solutions. Each of our residential control plans offers termite control, and we provide specialized termite treatments.
Commercial Pest Control In Paramus, NJ
If you underestimate the dangers of pests on your commercial property, you will be putting yourself and others at risk from the damages pests can cause and the health concerns that may follow. With Amco Pest Solutions, our customizable pest plans will control this.
Paramus Pest Solutions For Businesses
It's easy to overlook a small pest problem on a commercial property. But, with assistance from Amco Pest Solutions, no pest will go unnoticed, ensuring you, your employees, customers, and your products remain safe and undamaged. In addition, we offer targeted pest control services for:
Bed bugs on a commercial property will ruin a business's reputation. For schools, hospitals, and hospitality, bed bugs can cause significant problems and spread throughout the community.
Termites are known as silent destroyers because they can cause a lot of structural damage without being noticed. A termite infestation on a commercial property can set back a business thousands of dollars and put customers and employees at risk.
Wildlife is unpredictable and dangerous. A wildlife infestation can quickly become overwhelming for business owners, not to mention the health risks they pose to people.
To learn more about our commercial pest control solutions for your Paramus business, contact us today! We will get you the answer you need starting with an estimate and what plan is best for your needs. So don't wait, call today!
Schedule Your Free Inspection
Complete the form below to schedule your no obligation inspection with Amco Pest Solutions.