Perth Amboy, New Jersey Pest Control
It's no secret that Perth Amboy is one of the fastest-growing cities in Middlesex County, New Jersey. Thanks to its proximity to the Big Apple, as well as some incredible waterfront views, Perth Amboy will continue to grow for the foreseeable future. The population has increased by roughly 10% with each Federal census, raising the city to more than 55,000 residents. Riverside neighborhoods, commercial venues, and exciting events are just a few reasons why locals love the city of Perth Amboy. However, these factors have also been known to create large pest infestations, particularly for home and business owners.
Homeowners in Perth Amboy have experienced a notable increase in wildlife species around their properties, while local businesses have struggled with ongoing concerns related to termite activity. To quash them all, Amco Pest Solutions has been providing commercial and residential pest services since 1935. More than eight decades of experience working in Perth Amboy has given us the tools we need to treat your property as though it were our own. Call the Perth Amboy location of Amco Pest Solutions to connect with a representative immediately.
Home Pest Control In Perth Amboy, NJ
Perth Amboy pests are a breed like none other. To exterminate them quickly, cleanly, and securely, year-round pest prevention programs should be put in place.
At Amco Pest Solutions, your ongoing health and wellbeing is the most integral aspect of our services. This is why we are dedicated to innovating more than any other local company, searching for new ways to make a difference by:
Using low-impact treatments to protect all loved ones
Harnessing the power of Integrated Pest Management systems
Combining prevention programs with treatment and mitigation services
Submit than e-online contact form to get in touch with our licensed pest representatives in Perth Amboy. We will be happy to help you determine the perfect residential pest control plan for your lifestyle.
Can Pest Wildlife Be Dangerous In Perth Amboy?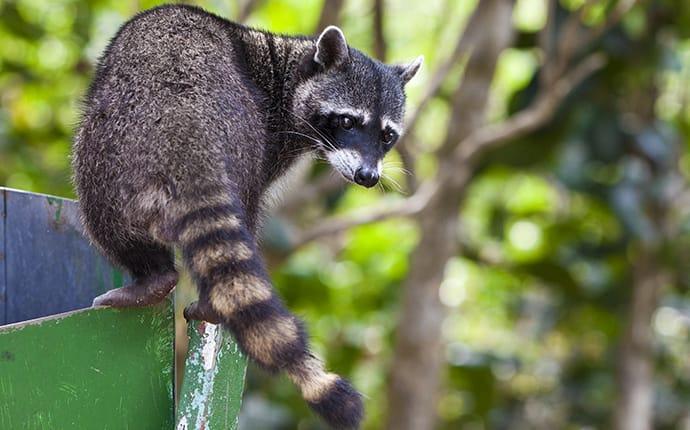 Pests are a very real and very constant threat around modern properties, including those in bigger cities. Here in Perth Amboy, the number of wildlife creatures is becoming more and more active around both residential and commercial buildings. Animals like raccoons and possums are known for digging through trash cans in search of food, while smaller creatures like snakes and spiders could be a real health risk for juveniles and adults.
Additional dangers caused by wildlife creatures in Perth Amboy include:
Painful bites and scratches
Poison sprays or venom
Contaminated food sources
Contaminated water sources
The presence of dangerous waste material
Carrion or rotting pest prey
If you think or know that wildlife creatures will be a point of pain for your Perth Amboy home, don't hesitate to reach out to the team at Amco Pest Solutions. We have everything you need to make your wildlife exclusion efforts a success. Call our Perth Amboy location today!
Four Methods For Getting Rid Of Termites In Perth Amboy
Once termites have infiltrated your Perth Amboy home, there will be no easy way of getting them back out. Unfortunately, there is no easy fix for getting rid of termites once they have established themselves around your property. However, there are some steps you can take right now to prevent them from appearing in the first place. Below are four methods that will help you accomplish just that.
1. Remove any unnecessary soil to wood contact around the yard. Replace all mulched areas with gravel, peat stone, or other types of crushed aggregate.
2. If you keep firewood in or around your New Jersey home, ensure that it is properly stacked at least 25 feet away from the building.
3. Purchase a dehumidifier to get rid of the excess moisture inside chronically damp rooms. Smaller spaces that require extra assistance should be treated with desiccant bags.
4. Have your home continuously monitored against termite damage with a year-round management plan.
Ready to invest in a termite prevention program you can truly count on? Contact the professionals at Amco Pest Solutions to discover a better way of eliminating Perth Amboy termites.
Commercial Pest Control In Perth Amboy, NJ
Your Perth Amboy business requires ongoing pest protection to be successful. Amco Pest Solutions is equipped to offer your commercial industry everything it needs to thrive, from year-round pest management to emergency services and treatment options. Here are some examples of ways we treat current clients in Perth Amboy:
Entry point identification and sealing for hotels
Pest bird mitigation for restaurants
Bed bug monitoring stations for healthcare facilities
Wildlife exclusion services for schools
Don't see your industry on the list? Amco Pest Solutions can still be a part of your commercial pest control success. Make us aware of your needs by calling our Perth Amboy branch today.
Schedule Your Free Inspection
Complete the form below to schedule your no obligation inspection with Amco Pest Solutions.