Plainfield, New Jersey Pest Control
Just 25 miles southwest of Manhattan, nestled between Watchung and Scotch Plains, is our town of Plainfield, NJ. Also known as "The Queen City," Plainfield is surrounded by green parks and lovely suburban nature that not only attract visitors from across the state but also attract nuisance pests. That's right, your Plainfield property is vulnerable to pest activity, and that's why you need professional protection.
Amco Pest Solutions offers year-round coverage from New Jersey nuisance pests, and we're ready to tackle your pest problem, whatever it may be. We've been providing full-service residential and commercial pest solutions to all of Union County and communities all across New Jersey since 1935. We're a family owned and operated company with over 80 years of experience in the successful detection, extermination, and prevention of pest activity. So, give us a call today to schedule your complimentary inspection.
Home Pest Control In Plainfield, NJ
Your home is your go-to place for relaxation and peace. But when household pests find their way inside, that sense of serenity is unfortunately interrupted. A pest infestation can seriously threaten your property as well as the health and safety of your family and loved ones. Amco Pest Solutions offers complete home pest control solutions to protect you from pest activity throughout the year.
Our service process includes the following:
Inspection
Interior and exterior
Problem areas and conducive conditions
Crawlspaces, beams, cracks, crevices, etc.
Treatment
Attic insulation
Crack and crevice treatments
Crawlspace encapsulations
Exterior foundation perimeter
Granular lawn treatments
Residual sprays
Sand spraying of baseboards
Follow-Up
Monthly, bi-monthly, quarterly options
Detailed reporting
Emergency services
Seasonal maintenance
As a family business, we know how important it is to protect your loved ones from harm. That's why our pest solutions are always health conscious and entirely safe for you, your children, and your pets. We also offer emergency and same-day services to cater to your needs. From our complimentary inspection to our customized treatment plan, we'll walk you through the entire process. Our follow-up maintenance visits help keep your property pest-free 365 days a year.
Are Mosquitoes In Plainfield, NJ Dangerous?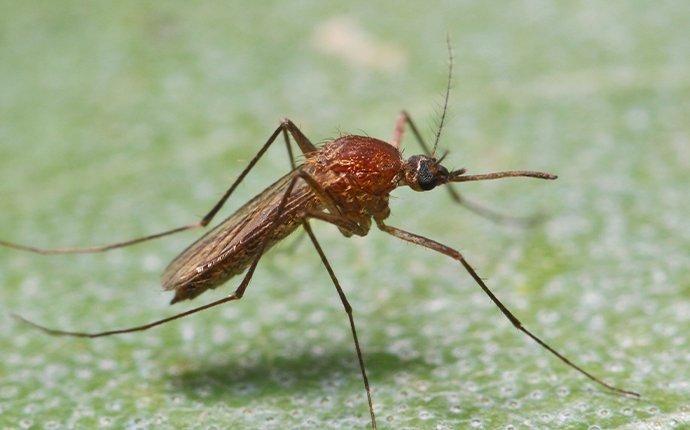 We all know mosquitoes are annoying, but what else do we really know about them? These vector-pests feed on our blood, leaving us with itchy welts that can be uncomfortable, but if an infected mosquito bites you, you could be exposed to a long list of mosquito-borne illnesses, including the following:
Chikungunya
Dengue
Encephalitis
Heartworm
Malaria
Tularemia
West Nile virus
Yellow fever
Zika virus
Mosquitoes are much more dangerous than you might think. The health conditions listed above can become quite severe, and that's why comprehensive mosquito prevention is so important.
Amco Pest Solutions offers year-round protection from these vector pests, removing all nests and breeding sites to keep them away for good.
Guide To Detecting Bed Bugs In Plainfield, NJ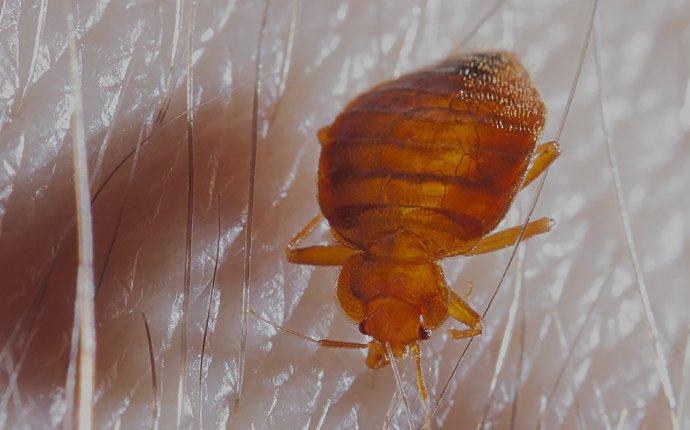 Bed bugs bite, leaving us with itchy, red dots. They do their feeding at night while we're asleep, so usually, we'll wake up with a line of bites that we didn't have when we went to bed the night before.
Catching bed bugs as early as possible is important in preventing a widespread infestation.
Pay attention to these common indications of bed bug activity:
Eggshells and shed skins around their hiding areas
Little, itchy, red bites appearing in a linear formation
Rust, dark excrement and fecal spots on linens, mattresses, clothing, and walls
Tiny red spots on your bedding and linens (bloodstains left behind after a feeding)
If you detect any of these signs, you need to contact the team at Amco Pest Solutions immediately. Our comprehensive bed bug control solutions will rid your property of these blood-sucking pests. You can rely on our team of pest technicians to get the job done.
Commercial Pest Control In Plainfield, NJ
You've worked so hard to get your Plainfield business to where it is today. You've put in hours of hard work and dedication, the last thing you need is a pest infestation ruining everything. To protect your business from pests, you need regular service from the professionals.
Since 1935, Amco Pest Solutions has been providing comprehensive commercial pest control services to local businesses, big and small. We protect a variety of facilities from the harmful consequences of pest activity, offering year-round protection from common invaders such as the following:
Ants
Bed bugs
Cockroaches
Fleas
Rodents
Spiders
Stinging insects
Termites
Ticks
Wildlife
Our highly skilled pest technicians use the most innovative treatments and technologies to bring you effective results that last. Our IPM (Integrated Pest Management) strategies guarantee pest-free conditions that will allow your business to keep running smoothly. We are a QualityPro certified company and members of the NJAA, NPMA, and CAI, and we hold ourselves to a high standard of service. With integrity, quality, and excellence, we promise to fix your commercial pest problem, whatever it may be.
Schedule Your Free Inspection
Complete the form below to schedule your no obligation inspection with Amco Pest Solutions.