Plantation, Florida Pest Control
Plantation, Florida is a suburb of Fort Lauderdale, meaning it's packed with residential and commercial properties along with beautiful pockets of nature. With such beauty and people around, it's not surprising that pests love to make themselves known. For this reason, professional pest control services are often necessary to keep everything running smoothly.
At Amco Pest Solutions, we take your pest concerns seriously, which is why we've provided full-service pest control for our residential and commercial clients since 1935. With a combination of the best products possible, our Integrated Pest Management approach, and a commitment to superior customer service, the people of Plantation and the surrounding area know they can count on us for superior results. Experience what full-service pest control is like by reaching out to our team. Contact us today to discuss your needs and get your free estimate!
Home Pest Control In Plantation, FL
Ideally, at home, you feel safe, comfortable, and happy to be there. However, pest infestations are one guaranteed way to prevent any of those warm and fuzzy feelings, making it necessary to invest in residential pest control services.
At Amco Pest Solutions, we focus on what it takes to get you back to pest-free by providing a range of services depending on what you need. The home pest control services we offer include but aren't limited to:
Exterior perimeter treatments
Granular lawn treatments
Attic insulation
Residual sprays
Sand spraying of baseboards
Crack/crevice treatments
Crawl space encapsulations
Don't let your home spin out of control because of pest infestations a moment longer. Take the first steps towards pest-free living by contacting us today for your free estimate!
Five Cockroach Control Methods For Plantation Properties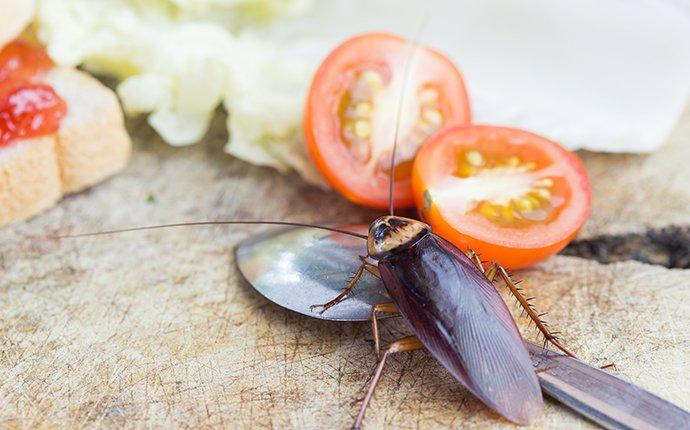 Cockroaches have a bad reputation that's well earned for being one of the worst pests to have on your property. This pest transmits diseases, is disgusting, reproduces rapidly, and is difficult to eliminate once they've made it inside. That's why we've created a list of five things to do to prevent future cockroach infestations:
Seal up the entry points
Store food properly
Eliminate all water sources, including leaks and standing water
Practice effective trash management
Zero in on the kitchen and bathroom
While the tips above do a great job in keeping you cockroach-free, they are 100% effective. In those cases, the best way to stay on top of the problem is with professional cockroach control from Amco Pest Solutions.
Contact Amco Pest Solutions today to explore your cockroach control options and get your free estimate. With us, you'll be back to normal in no time.
How To Protect Your Plantation Home From Termites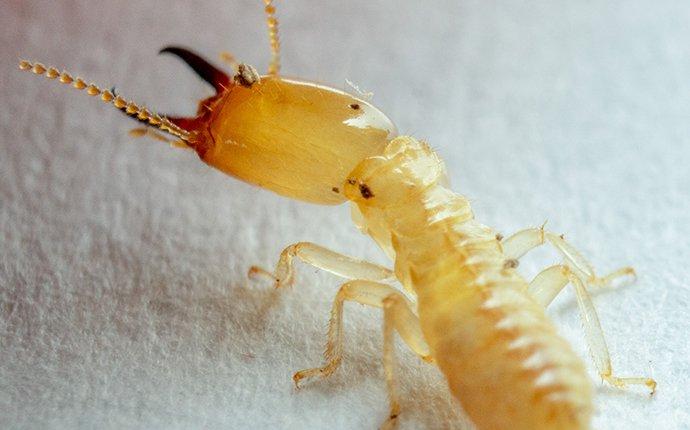 Arguably one of the worst pests possible, the termite is known for its ability to cause a lot of property damage. Termites eat wood, drywall, paint, and other similar materials, which can add up over time. To make matters worse, they're also really small and form colonies making it hard to detect them before the property suffers.
Fortunately, there are ways to protect your home from termites, which includes but isn't limited to the following:
Minimize entry points by sealing gaps in the foundation and exterior wall.s
Minimize excess moisture, including standing water, leaks, and other water sources.
Look for infestation signs like mud tubes, discarded wings, and frass.
Maintain regular annual inspections.
While termite prevention is a great start, there is no substitute for professional termite control services. Take charge of your Plantation home by working with the team at Amco Pest Control. Contact us today to schedule your free inspection!
Commercial Pest Control In Plantation, FL
Running a successful business is nearly a 24/7 task that never stops even when everything is going smoothly. When issues like a pest infestation occur, it's time to seek professional assistance before problems like code violations, upset customers, and even more, may happen.
Our team provides a comprehensive range of services to help your business become pest-free again. With the principles of Integrated Pest Management, our team can eliminate the problems you're facing today while laying the groundwork to prevent future infestations from happening.
Explore your commercial pest control options with the team at Amco Pest Control. Contact us today to get your free estimate and be that much closer to getting back to what matters most for your business.
Schedule Your Free Inspection
Complete the form below to schedule your no obligation inspection with Amco Pest Solutions.