Comprehensive Pest Control In Princeton, NJ
The ivy-lined streets of Princeton, NJ, are enough to make anyone want to move here. It's a beautiful atmosphere, and home to one of the world's most renowned universities, so it makes sense why we get our fair share of visitors throughout the year. Some of these visitors, however, aren't so welcome. Not only that, but they have no plans of leaving. Pest activity is a year-round problem here in Princeton. Local pest populations are eager to get onto our properties to access food, water, and shelter, and that puts us at risk of experiencing pest infestation.

Amco Pest Solutions is here to help. We are a full-service pest control company that is proud to service properties throughout Mercer County and the surrounding areas. Since 1935, we've serviced homeowners and business owners with residential and commercial pest control that they can count on all year long. With more than 80 years of experience in the world of pest control, the team at Amco Pest Solutions is here to get the job done, guaranteed. Contact us for your free inspection.
Residential Pest Control In Princeton, NJ
If you want to effectively guard your Princeton home against the dangers of pest infestation, we highly recommend professional pest control services. Here at Amco Pest Solutions, our residential pest control services give you and your loved ones the year-round pest protection you deserve. We offer a long list of pest treatments, including crawl space encapsulations, attic insulation, granular lawn treatments, crack and crevice treatments, residual sprays, and sand spraying of baseboards.

Once we complete a customized treatment plan, we return throughout the year to maintain pest-free conditions moving forwards. Our follow-up visits are scheduled on a monthly, bi-monthly, or quarterly basis to meet your needs, and with our seasonal maintenance and emergency services, you can rest assured knowing your property is protected around the clock. We're a QualityPro certified company with an unwavering dedication to pest protection, so give us a call today to discuss your residential pest control needs.
The Dangers Of Fleas & Ticks In Princeton, NJ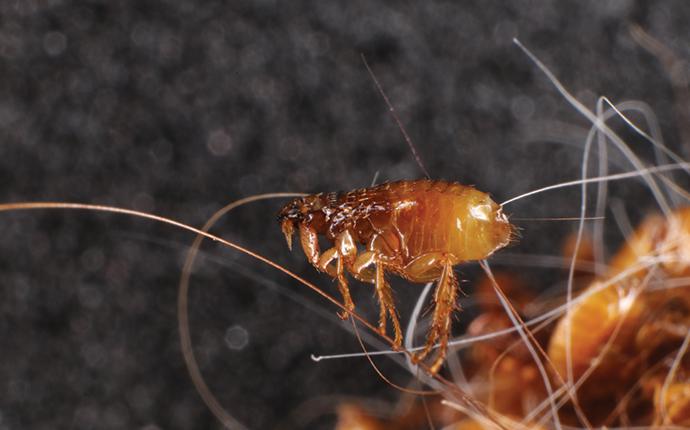 Spending time outdoors exposes you to many different pests, including fleas and ticks. Both of these parasitic pests are capable of transmitting a variety of vector-borne illnesses into their hosts. That means that they're capable of leaving us with much worse than an irritating bite. Fleas and ticks are linked to a variety of vector illnesses and bacterial diseases, including Lyme disease, malaria, ehrlichiosis, encephalitis, and many others.

That's why it's so important to do everything you can to avoid fleas and ticks. They threaten us, our loved ones, and our pets, exposing us all to adverse health conditions that are just too serious to risk. Call Amco Pest Solutions today to discuss your flea and tick control needs and how we can be of service. Our expert pest technicians are here to protect your property all year long.
What Princeton, NJ Property Owners Should Know About Bed Bugs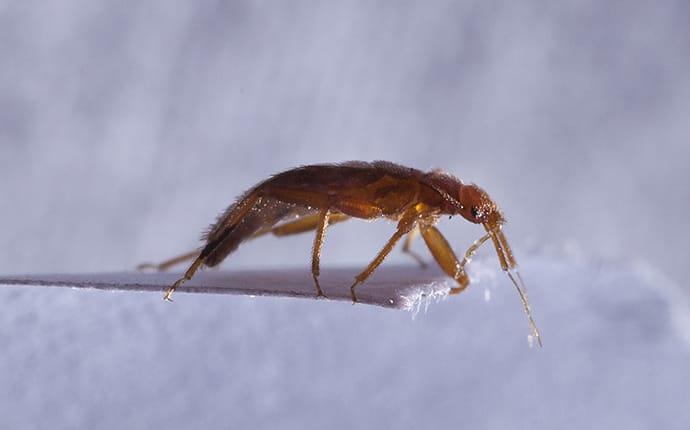 We all know that a bed bug infestation is bad, but what else do we really know about these little creatures? Well, for starters, bed bugs are very skilled hiders, so it's hard to catch them in the act. These parasitic pests only come out at night and are extremely tiny, so they can go unnoticed for considerable periods of time. There are many DIY methods to deal with bed bugs out there on the market, but they seldom ever work. One of the reasons for this is that not all bed bugs come out to feed at once. So, even if you eliminate a group of them, there's no way you've even made a dent in treating the larger infestation.

The truth is, no matter how much time, money, and effort you spend on at-home bed bug treatments, you cannot get rid of the problem without the help of a professional pest control company. The experts at Amco Pest Solutions offers complete bed bug treatment that you can rely on. Give us a call today for your free inspection.
Commercial Pest Control In Princeton, NJ
When pests get into your business, it can become a serious problem. Commercial pest infestation threatens your bottom line in every way possible, and professional protection is the smartest way to go. The team at Amco Pest Solutions provides comprehensive commercial pest control solutions to a variety of commercial properties, some of which include healthcare facilities, schools, restaurants, and government buildings.

Using the best products and technologies in the market, our educated pest technicians treat every nook and cranny of your property. We offer emergency and same-day services because being there for our customers is what matters most. We're proud members of the NJAA, NPMA, and CAI, and continue to dedicate ourselves to the health and safety of the community. Get in touch with us today to get started.
Schedule Your Free Inspection
Complete the form below to schedule your no obligation inspection with Amco Pest Solutions.