Ramsey, New Jersey Pest Control
Just 26 miles northwest of Midtown Manhattan, the borough of Ramsey, NJ, is a highly rated place to live. Between the town's suburban charm, the proximity to the big city, and the Ramapo Reservation nearby, we've got everything we need right at our fingertips. While the ideal climate and pleasant conditions of Ramsey attract visitors from all over the state, they also attract nuisance pests. These intruders are eager to get into your Ramsey property, and you need to protect yourself from the possibility of an infestation. That's where we come in.
Amco Pest Solutions is a full-service pest control company with an unwavering commitment to quality, excellence, and integrity. Since 1935, our team has been committed to providing the best residential and commercial pest control services in the area. We offer complete pest coverage to homes and businesses across Bergen County and throughout the state of New Jersey. Our family owned and operated business, prioritizes the continued health and safety of our valued customers, which is why all of our treatments are child-friendly, pet-friendly, and safe for your loved ones and your property. Contact us today to set up your complimentary inspection.
Home Pest Control In Ramsey, NJ
The borough of Ramsey is a fantastic place to own a home. You've worked hard to be able to buy a house, and the last thing you need to deal with is pest activity. Unfortunately, household pests will gravitate to your residence due to the ample sources of food, water, and shelter. To protect your home from infestations, you need protection from the pros at Amco Pest Solutions.
Our residential pest control services include:
Inspection
Interior and exterior
Problem areas and conducive conditions
Crawlspaces, beams, cracks, crevices, etc.
Treatment
Attic insulation
Crack and crevice treatments
Crawlspace encapsulations
Exterior foundation perimeter
Granular lawn treatments
Residual sprays
Sand spraying of baseboards
Follow-Up
Monthly, bi-monthly, quarterly options
Detailed reporting
Emergency services
Seasonal maintenance
The team at Amco Pest Solutions consists of highly trained pest technicians who utilize only the safest products to treat your property. Our goal is to make your property pest-free and keep it that way moving forward, and we don't stop until we do the job right. As members of the NJAA, NPMA, and CAI, we have high expectations for ourselves, and so should you. We're a QualityPro certified company with an unwavering dedication to pest protection, so give us a call today to discuss your residential pest control needs.
Guide To Rodent Prevention In Ramsey, NJ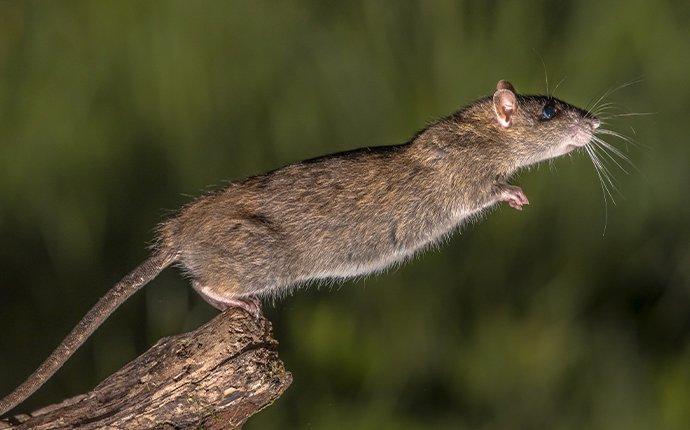 No one wants to spot a rodent scurrying across their house. It's upsetting, and it's usually indicative of a larger infestation. Rodents multiply rapidly, and their population can grow very quickly.
Here are some useful tips for preventing rodent activity:
Block off any potential entry points into your home or other building.
Eliminate excess moisture and water sources.
Keep the premises clean, wipe up spills, and eliminate clutter.
Keep wood and vegetation away from the exterior perimeter.
Seal up any cracks and crevices.
Store all food sources in gnaw-proof containers.
Store any trash in a tightly sealed metal container.
The most effective method of rodent control and prevention is to contact the team of pest professionals at Amco Pest Solutions. Our team of pest experts can identify all problem areas, and exterminate all rodent activity from the premises. We also perform any necessary modifications to keep rodents off your property moving forward.
Common Bed Bug Signs In Ramsey, NJ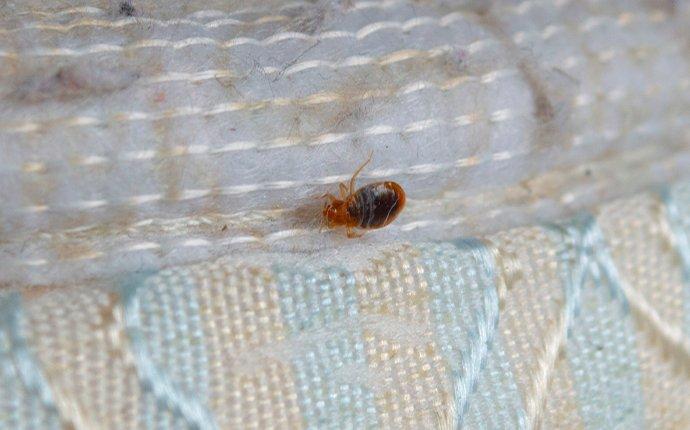 A bed bug infestation can spread quickly, and it usually happens right under our noses without our knowledge. The sooner you discover signs of bed bugs, the faster you can address the problem and prevent the infestation from spreading any further.
Here are some common signs of bed bug activity to look out for:
Eggshells and shed skins around common bed bug hiding areas
Tiny, red bloodstains on your bedding and linens
Dark, rusty excrement and fecal spots on your linens, mattresses, clothing, and walls
A linear formation of little, red bites that you didn't have when you went to sleep
If you notice any of the indications listed above, you need to seek help from the pest professionals immediately. The team at Amco Pest Solutions offers extensive bed bug control services that guarantee the pest-free results you and your loved ones deserve.
Commercial Pest Control In Ramsey, NJ
When it comes to pest activity, it doesn't matter what type of business you run. Nuisance pests aren't picky when it comes to their chosen sites of infestation. They're simply attracted to food, water, and shelter on your property, and that puts you at risk for an infestation.
Amco Pest Solutions offers quality commercial pest control services that provide year-round coverage from common area pests, such as:
Ants

Bed bugs

Cockroaches

Fleas

Rodents

Spiders

Stinging insects

Termites

Ticks

Wildlife
Once we complete a thorough inspection and familiarize ourselves with the problem, we will work with you to develop the best treatment plan for you and your business. We use the most updated products and innovative technologies to bring you the most effective pest control in the area. We also offer emergency and same-day services, because being there for you when you need us is of the utmost importance. Get in touch with us to schedule your complimentary inspection.
Schedule Your Free Inspection
Complete the form below to schedule your no obligation inspection with Amco Pest Solutions.