Ramtown, New Jersey Pest Control
Howell Township in Monmouth, New Jersey has split into numerous unincorporated communities over the years. This largely includes the city of Ramtown, a census-designated area near the edge of the county. The town recently surpassed 7,000 people total and is considered to be one of the most rural areas around Monmouth County. Despite its quiet and often uneventful exterior, some of the things that happen in Ramtown are far from unexciting. For better or worse, the pest activity near this small town ensures there is always something causing a stir. From rodents and cockroaches to encroaching bed bugs, there are several reasons why homeowners could be concerned about the potential of pest infestations near their Ramtown properties.
That's why the professionals at Amco Pest Solutions make it our mission to protect the homes and businesses of Ramtown all year long. We combine decades of vetted pest control experience with eco-friendly treatment alternatives, which combine to create an unstoppable treatment program for home and business owners alike. Learn more about the services Amco Pest Solutions could provide to your property. Call our Ramtown branch as soon as possible.
Home Pest Control In Ramtown, NJ
Every home in the Ramtown, NJ area should consider the services of a professional pest control company. Here are a few reasons why homeowners in Ramtown should consider receiving residential pest control services from Amco Pest Solutions:
Our plans are much more affordable than our competitors, with a sliding scale that fits three unique plans.
We have a pest-free guarantee that covers your home from top to bottom. If your treated home does not respond to the products we provide, we will return to re-treat your home absolutely free.
Our ongoing services provide year-round protection, locking out pests of every season.
Consider how Amco Pest Solutions could make a difference in your Ramtown home. Learn more by submitting an online contact form as soon as possible.
How To Spot And Stop Cockroaches In Ramtown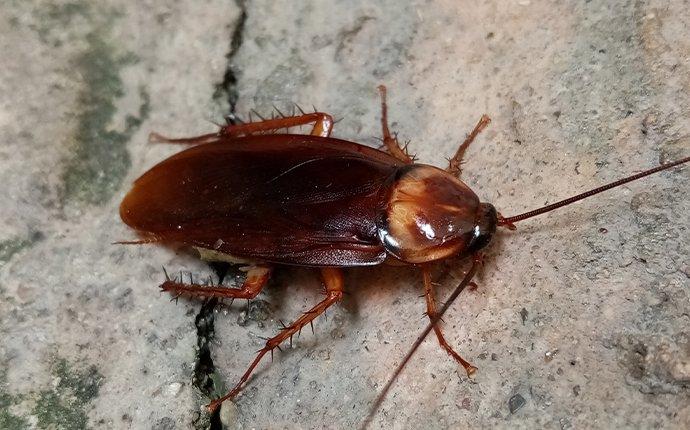 Here in Ramtown, there are three primary species of cockroach we struggle against: the American cockroach, the German cockroach, and the Oriental cockroach. Each of these pests has different characteristics according to their species, but some physical attributes remain the same between types:
A set of long, non-segmented antenna
Folded wings over their backs (note that most cockroaches prefer to crawl rather than fly)
Hard carapaces that are usually dark brown or reddish-tan
Large compound eyes and a pair of six legs
Roach infestations near Ramtown can be extremely serious. Not only do these pests spread a host of diseases and viral illnesses, but they can affect vulnerable adults, children, and pests in a major way. The following is a helpful list of tips that helps to prevent cockroaches from attacking Ramtown homes:
Reduce the amount of available humidity in the home by purchasing a dehumidifier. Desiccant bags and other less invasive tools can also be used.
Complete a deep cleaning of the home once every three months. Pay close attention to the spaces underneath appliances, the insides of drawers, and the backs of cabinets.
If you are concerned about ongoing pest problems in your home, look no further than the professional team at Amco Pest Solutions.
Residential and commercial cockroach control plans are only a phone call away. Reach out to Amco Pest Solutions for more information.
Bed Bug Prevention: Six Tips For Ramtown Homeowners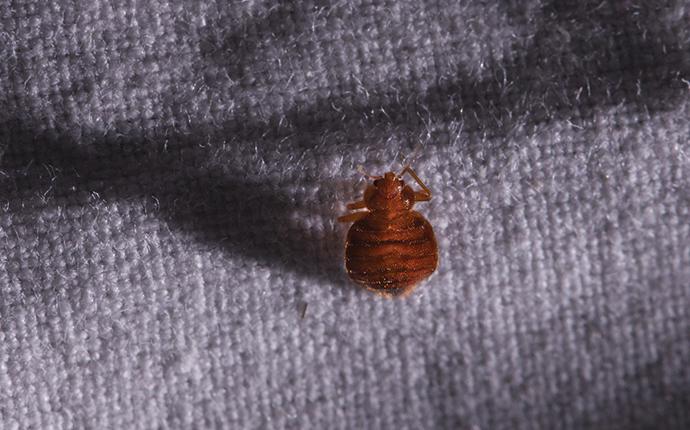 Although they were once almost extinct in America, bed bugs are increasingly common pests around the Ramtown area. Here are some steps you can take to lock them out for good.
When traveling bring a small flashlight for a quick visual bed inspection.
Inspect mattresses for tell-tale stains or spots, especially at the seams.
Wash all clothing on the highest heat setting after returning from a trip. This includes both washing and drying. Use a hand steamer to clean your luggage.
Do not purchase any secondhand appliances or items unless from a reputable source.
Quarantine all used items purchased used for at least 24 hours.
For added protection, trust Amco Pest Solutions for help.
It may not be feasible for you to control bed bugs on your own. That's where Amco Pest Solutions comes in. Call now to take advantage of our bed bug control programs.
Commercial Pest Control In Ramtown, NJ
If your Ramtown, NJ business does not yet have commercial pest control services, it may be time to consider making an investment. Without ongoing protection, businesses in Ramtown may be at risk for:
Property destruction
Food contamination
Water contamination
Animal attacks on customers and employees
Poor word-of-mouth marketing
Dangerous spread of disease
All commercial pest control plans from Amco Pest Solutions are designed to eliminate these and other critical hazards. Our 100% eco-friendly pest treatments are tough on pests, but gentle on the people, pets, and property you love most. Every commercial pest plan comes with customized treatments and on-call services that respond to emergencies right away.
Allow yourself to break free from pest-related stress in your business. Get a helpful initial inspection from Amco Pest Solutions at your earliest convenience.
Schedule Your Free Inspection
Complete the form below to schedule your no obligation inspection with Amco Pest Solutions.