Complete Pest Control In Red Bank, NJ
Red Bank, NJ, is known for its exciting arts and culture scene. Between the shops and the boutiques, there's so much to see; one thing we certainly don't want to see, however, is the presence of pest activity. Pest infestation is a year-round threat that Red Bank property owners should be aware of. If you want to effectively guard your home or business against the dangers of infestation, it's important to reach out to a team of experienced pest professionals.

Amco Pest Solutions is here to offer you year-round protection from pest infestation. We are a full-service, family-owned-and-operated business that has been servicing Monmouth County and communities throughout New Jersey for more than 80 years. We are a QualityPro certified company and members of the NJAA, NPMA, and CAI, meaning our services are of the highest standard. Whatever your pest control needs may be, we're here to help. Call the team at Amco Pest Solutions today and we'll get started right away.
Residential Pest Control In Red Bank, NJ
There are a lot of beautiful homes here in Red Bank, and pests couldn't agree more. These household intruders are drawn to your home in search of food, water, and shelter. Once they get inside, they can be hard to get rid of, which is why your best plan of action is to contact a team of highly qualified pest professionals. The team at Amco Pest Solutions provides complete residential pest control services that Red Bank homeowners can feel good about.

Our goal is to make your property pest-free and keep it that way in the future, and we don't stop until the job is done right. We offer a long list of pest treatments, including crawl space encapsulations, attic insulation, granular lawn treatments, crack and crevice treatments, residual sprays, and sand spraying of baseboards. All of our treatments are safe for your children, pets, and loved ones, and our emergency and same-day service options mean we're here for you whenever you need us. Contact us today to learn more.
The Consequences Of Termite Activity In Red Bank, NJ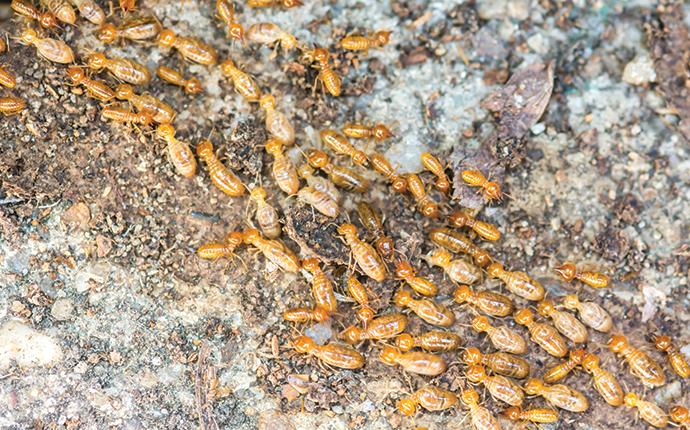 Termites can be highly destructive. Not only can they destroy your property, but they can also drain you of your hard-earned money. It is estimated that U.S. property owners spend over five billion dollars every single year in termite damage repairs and prevention costs. To top it off, termite damage is rarely covered by homeowner's insurance, so it's extra important to do everything you can to prevent termites.

Some people underestimate the potential large-scale damage that termites can cause. To give you an idea of their scope, one single colony can contain a million termites. Imagine one million little pests eating their way through the construction of your home. They nest and feed on damaged wood until the structural integrity of your home is completely destroyed. Not only is this extremely costly, but it puts you and your loved ones in danger.

There are many methods of prevention you can try in order to prevent termite activity, but none of those options are 100% effective. The smartest thing you can do is call in the help of a professional pest control company. Here at Amco Pest Solutions, our certified specialists treat every inch of your property to eliminate all termite activity, keeping you protected all year long. Get in touch with us today for your free inspection.
Five Common Indications Of Bed Bugs In Red Bank, NJ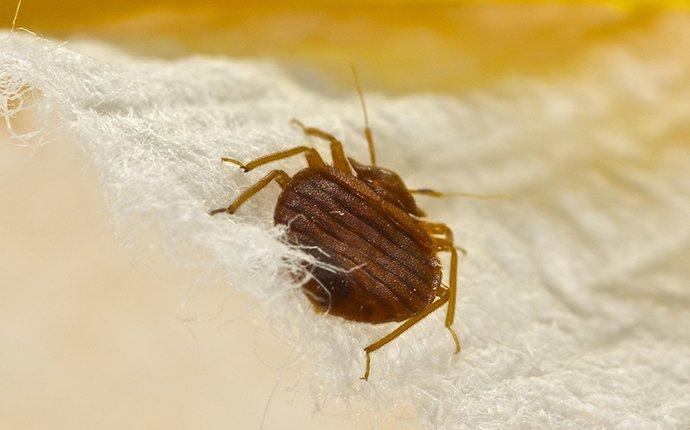 We all know that bed bugs are beyond infuriating. They get into our homes and businesses and spread all over searching for places to hide. Then, at night, they emerge to feed on our blood while we're asleep. It's intrusive and more than disturbing to think about. If you're wondering how to detect bed bug activity, here are five signs that you may be suffering from a bed bug infestation:
Brown spots on linens and other surfaces left behind from bed bug excrement.

Discovering little red bites in a line that weren't there when you went to sleep.

Egg casings and shed skin left behind from bed bugs as they progress through their life cycle.

Red blood spots on linens left behind after bed bugs feed on your blood.

Unpleasant, musty odor emitted from scent glands.
At the first sign of bed bug infestation, it's important to contact the professionals immediately. Here at Amco Pest Solutions, we offer thorough bed bug inspections and comprehensive treatments that are sure to rid your property of any bed bug activity. Call us today to set up your initial inspection and we'll get started.
Commercial Pest Control In Red Bank, NJ
Red Bank has a very busy commercial scene. With so many restaurants, retail shops, and clothing stores around town, local pest populations have a variety of options when it comes to where they're going to infest. No matter what kind of business you run, your facility is susceptible to pest infestation, and the only effective way to guard your business against the dangers of infestation is to rely on the pros. Here at Amco Pest Solutions, we offer comprehensive commercial pest control services that local business owners can rely on.

We protect a long list of commercial facilities from the horrors of infestation, including schools, restaurants, healthcare facilities, and government buildings. Through the use of our Integrated Pest Management (IPM) strategies, we eliminate the pest problem from the inside out, covering every inch of your commercial property and leaving no stone unturned. Reach out to us today to discuss your commercial pest control needs.
Schedule Your Free Inspection
Complete the form below to schedule your no obligation inspection with Amco Pest Solutions.