Ridgefield Park, New Jersey Pest Control
Over 11,000 people currently live and work in the borough of Ridgefield Park. A city inside the metro community of Bergen County, this midsized town is historically known as a "place of stony ground," which was used by Native American inhabitants long before any settlers set foot in the area. Currently, Ridgefield Park is home to several celebrities and some movie filming locations, including Adam Sandler's The Wedding Singer, among other things. Most people who choose to settle in Ridgefield Park are drawn to the area's convenient location, easygoing atmosphere, and friendly suburban neighborhoods. What they may not know, however, is that Ridgefield Park is suffering from an ever-growing presence of pest insects, mammals, and birds.
Ridgefield Park is certainly not immune to the dangerous and even deleterious effects of pests, which prevents home and business owners from enhancing their quality of life. All this changes with the help of Amco Pest Solutions. Since 1935, our team has worked tirelessly to develop new solutions to old problems, ceaselessly delivering quality services to all Ridgefield Park property owners. From homes and business locations to government properties, you should allow the team at Amco Pest Solutions to do what's right for your building. Contact our Ridgefield Park branch to confirm your free initial estimate.
Home Pest Control In Ridgefield Park, NJ
Every home that's built in Ridgefield Park needs year-long pest protection to stay safe. Even if pests seem like a faraway threat to you and your family, the consequences of ignoring their presence could lead to dire circumstances down the road. Today, animals like rats, fleas, ticks, and bed bugs can take over your property within a matter of weeks. Unless you are intent on receiving professional pest control, you can all but count on an infestation to appear.
Ridgefield Park homeowners trust Amco Pest Solutions to cut back, eliminate, or otherwise destroy potential pests in their homes. Our residential pest control plans drive change for you and your family, adding multiple layers of protection that lockout pest vectors. These solutions are available in each of our three residential pest control plans:
The Home Protection Plan
The Convenience Plan
The Convenience Plan Plus
Confirm your residential pest control plan of choice by calling the Ridgefield Park office of Amco Pest Solutions.
How To Avoid Flea And Tick Bites In Ridgefield Park, New Jersey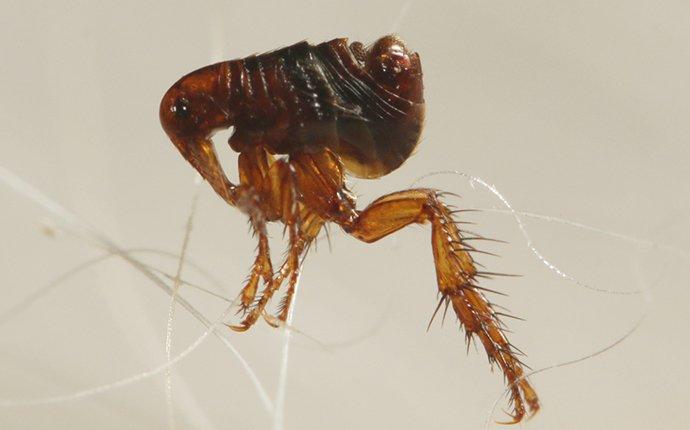 Fleas and ticks are a natural part of life here in Ridgefield Park. However, the dangerous and sometimes life-altering effects that come with their bites can be anything but average. Both fleas and ticks are known to spread disease and cause secondary infections from scratching and bleeding. Tick diseases range in severity from flu-like symptoms to chronic pain and dietary concerns, including Alpha-gal syndrome.
Here's how to avoid flea and tick bites in Ridgefield Park:
Treat your pets with flea and tick solutions. Talk to your vet about potential options.
Maintain the yard as much as possible.
Get seasonal abatements from the team at Amco Pest Solutions.
Call our Ridgefield Park to confirm your flea and tick control options.
DIY vs. Professional Bed Bug Control In Ridgefield Park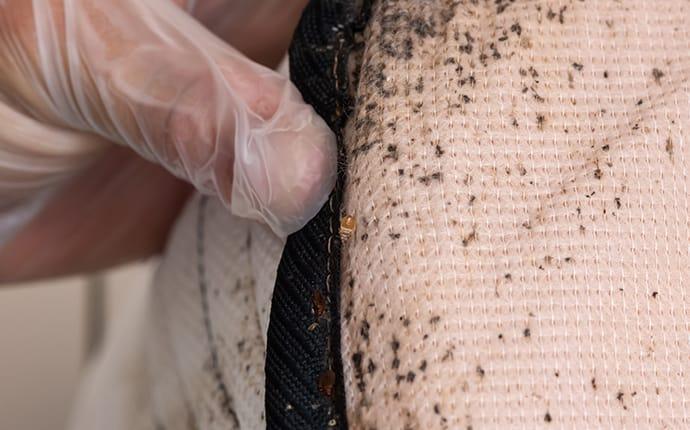 Contrary to popular belief, bed bugs are not pests that can be controlled with DIY alone. While some home remedies may help prevent their presence, there is no way to destroy established infestations without professional assistance.
Here's how Amco Pest Solutions keeps your property safe:
Spot treatments that attack bed bugs in nooks and crannies
Conventional spray and heat treatment options
30-day warranty after every treatment completed
Get a free estimate for your bed bug control costs. Start by scheduling an initial bed bug inspection at a time convenient to you.
Commercial Pest Control In Ridgefield Park, NJ
Industries all over Ridgefield Park struggle with an unending battle from pests and pest infestations. If you are currently trying to find a way to control insects, mammals, or pest birds on your property, know that you are not alone. According to recent research from field professionals, more than 90% of businesses will get a pest infestation within the next 12 months. Without adequate control measures in place, this can result in serious concerns for you, your customers, and your bottom line.
Amco Pest Solutions simplifies your path towards affordable commercial pest control plans. For nearly 100 years, our team has been tirelessly developing new ways to keep you safe. Ridgefield Park business owners trust us to do the right thing every time we visit, offering:
Initial inspections and free estimates for total transparency
Adaptable treatment methods that protect your building without risking health and wellness
Ongoing follow-up visits to confirm the presence of other pest species.
Learn all about your commercial pest control options with Amco Pest Solutions. Submit an online contact form to be connected with a helpful agent.
Schedule Your Free Inspection
Complete the form below to schedule your no obligation inspection with Amco Pest Solutions.