Rumson, New Jersey Pest Control
As a part of the New York Metropolitan area, the borough of Rumson is one of the most sought-after living areas in New Jersey. The town was incorporated in 1907 as a separate entity from Shrewsbury Township, its original town location. Today, Rumson is known for its long list of celebrity inhabitants, including musician Jon Bon Jovi, actress Queen Latifa, and musician Bruce Springsteen. Many things attract home and business owners to the Rumson area, including its many recreational opportunities, yacht clubs, and waterside views. However, these activities also contribute to the success of Rumson's most hated enemies: pests.
Animals like rats, bed bugs, and wildlife creatures take advantage of outdoor spaces, waterside activities, and heightened humidity levels. Unless they are properly controlled by a professional pest control company, vermin will continuously spread across Rumson homes and businesses. Pests threaten Rumson residents in physical, mental, and emotional ways. Fortunately, the team at Amco Pest Solutions is standing by to help in any way we can. After over 80 years of experience in the pest control industry, our team has everything it takes to get and keep you pest-free. We don't just talk about pest protection; we prove our skill by performing an inspection at your earliest convenience. Call today and take advantage of the Amco difference.
Home Pest Control In Rumson, NJ
Pests in Rumson outnumber local homeowners by almost 10 to 1. With warming temperatures and a growing base population, these animals will only continue to grow in number and intensity. Perhaps the best and most effective option for residential pest control in Rumson includes the work of Amco Pest Solutions. Almost a century of dedicated pest management and mitigation has allowed us to serve hundreds of homeowners in the area. Whether you need treatments against chronic pests or preventative measures for potential infestations, we offer something for everyone.
Our residential pest control treatments combat pests like:
Ants
Stinging Insects
Spiders
Bed bugs
Rodents
Occasional Invaders
Wildlife Animals
Let the team at Amco Pest Solutions find the perfect plan for you. Call today to schedule an appointment during our business hours.
Is the Wildlife On My Rumson Property Dangerous?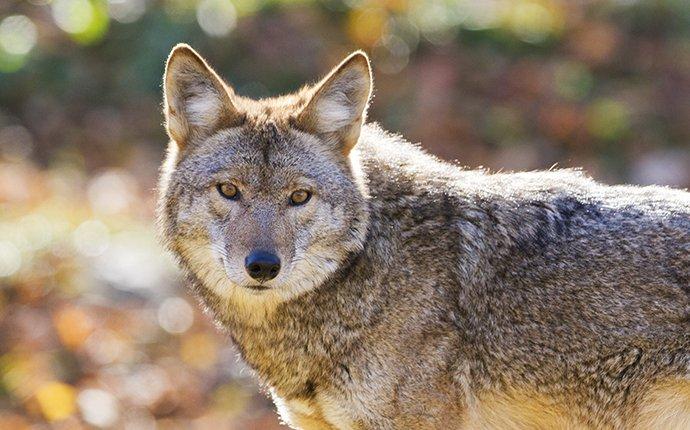 Rumson wildlife comes in all shapes, sizes, and colors. Due to a massive variety in species, there is no way to define the unique danger levels of all animals. However, professional etymologists have classified the wildlife pests of Rumson into two simple categories:
Nuisance wildlife pests include animals like opossums, raccoons, and squirrels. These occasional invaders are generally unwanted inside any home, but they are rarely as dangerous or deadly as they may appear.
Truly dangerous wildlife pests include animals like coyotes, snakes, and skunks. These animals are known to be aggressive when threatened, and often take drastic action if cornered. If you think or know that any of these species are near your Rumson home, you will likely want to look for professional pest control assistance.
Amco Pest Solutions has all the tools you need to get and stay wildlife-free. Both nuisance and dangerous wildlife creatures are treated with our actionable products, which are approved for both commercial and household use. Schedule an initial estimate of your property by calling our Rumson team today.
How To Identify Bed Bugs In Rumson, New Jersey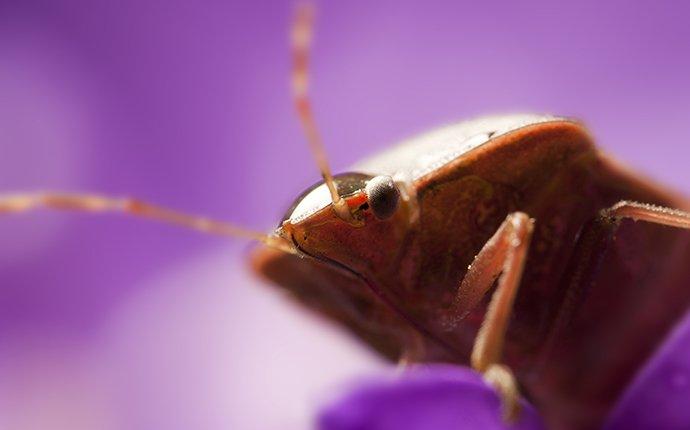 You may be tempted to ignore the seriousness of a bed bug infestation near Rumson, NJ. However, even if you have not experienced the effects of these pests before, you should certainly prepare to inspect your property for long-term signs of their presence. Contrary to popular belief, bed bugs are pests that can be seen with the naked eye. Once they get inside your home or business, they are not likely to leave without professional treatment.
Here's how you can identify these pests near your home:
¼ inch insects with six legs and a pair of antennae
Pests that have the same size and shape as an apple seed
The presence of blood spatter, excrement spots, and other telltale signs of bed bug feeding
Established bed bug infestations cannot be removed without professional bed bug control, such as methods used by Amco Pest Solutions. Have your home inspected for bed bugs as soon as possible by submitting an online contact form.
Commercial Pest Control In Rumson, NJ
Unlike residential properties, commercial industries have needs that vary according to location, size, and type. That's why Amco Pest Solutions only offers customized commercial pest control plans for Rumson homeowners, systematically addressing both long-term issues and one-time problems.
We are honored to serve local Rumson businesses within the following industries:
Office Buildings
Healthcare Facilities
Retail Spaces
Warehouses
Distribution Centers
Food Storage
Restaurants
If you don't see your unique industry on our service roster, Amco Pest Solutions may still be able to help. Have your property professionally inspected for pest activity by submitting an online contact form.
Schedule Your Free Inspection
Complete the form below to schedule your no obligation inspection with Amco Pest Solutions.