Complete Pest Control In Scotch Plains, NJ
Scotch Plains, NJ, is a wonderful town. We enjoy the year-round moderate climate typical of Northern New Jersey, and these conditions are unfortunately ideal for pest activity. Local pest populations are eager to make themselves comfortable in our homes and businesses, and that means all Scotch Plains property owners are vulnerable to experiencing pest infestation. The best way to protect your property is with professional pest control services, and you've come to the right place.

Here at Amco Pest Solutions, we've been providing full-service residential and commercial pest control services to all of Union County and surrounding communities across New Jersey since 1935. With more than 80 years of experience in the pest control business, we are highly experienced in the extensive inspection, elimination, and prevention of nuisance pests, and we're here to protect you. No matter what type of pest situation you're dealing with, give us a call today.
Residential Pest Control In Scotch Plains, NJ
Your Scotch Plains house is where you and your loved ones should feel completely safe and protected, and that's just not possible when pests enter the picture. Household pest infestation threatens the health and safety of your family, which is why it's crucial to secure professional pest protection. Amco Pest Solutions provides reliable residential pest control services that Scotch Plains homeowners can trust.

From our initial inspection all the way through our seasonal follow-up visits, we're with you every step of the way. Our team of pest technicians is highly educated and skilled in the world of pest infestation, and we promise to walk you through the process, customizing an approach that works for you. Whatever your residential pest control needs may be, reach out to us today. We'll schedule your free inspection right away.
Problems Caused By Wildlife On Your Scotch Plains, NJ Property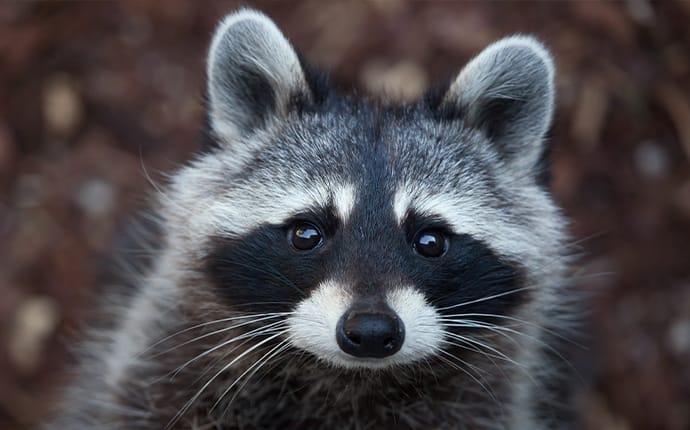 Wildlife can be pretty to look at, sure, but the truth is that it can be extremely destructive to your property. Wildlife can cause a lot of serious damage to homes and businesses, compromising their structural integrity. Some of the problems caused by local wildlife include:
Digging underneath porches or decks and destabilizing structures.

Damaging gardens, yards, vegetable plants, and fruit trees.

Damaging fencing around the perimeter of the property.

Damaging attic and contaminating insulation with urine and feces.

Contaminating surfaces, food, drinks, etc.

Foraging through garbage and scattering it everywhere.

Posing a threat to domestic pets like cats and dogs.
Here at Amco Pest Solutions, we're proud to offer complete wildlife removal and control services in order to protect your property from these potential problems. Contact us today to discuss your wildlife control needs. We look forward to being of service.
Guide To Preventing Bed Bug Activity In Scotch Plains, NJ
Bed bug infestation is a total nightmare. These tiny, parasitic pests tend to hide in the cracks and crevices of your clutter, so keeping a clean, tidy space goes a long way in preventing bed bugs. If you want to be proactive in your bed bug prevention efforts, here are some other tips to keep in mind.

Be sure to regularly wash and dry all of your bedding, linens, and clothing on high heat to kill off bed bug activity. You should also get protective encasements for all of your mattresses and box springs. This prevents bed bugs from entering and also keeps existing bed bugs from escaping and spreading the infestation. Also, whenever you bring new items into your home, make sure to do a thorough inspection, checking for any signs of bed bug activity. Notably, watch out for used furniture, secondhand clothing, and luggage.

The best, most effective way to deal with a bed bug problem is to rely on the team at Amco Pest Solutions. Our trusted bed bug treatments give property owners the pest-free results they deserve, providing them with the peace of mind they need to sleep soundly through the night. Call us today to learn more.
Commercial Pest Control In Scotch Plains, NJ
If you own a business here in Scotch Plains, it's crucial to keep up with the competition. If you want your business to have a fighting chance, you need customers to leave rave reviews. Maintaining a good reputation is of the utmost importance, and nothing takes down a good reputation like pest activity. If pests get into your facility, every aspect of your operation is seriously threatened. That's why it's smart to rely on the pest experts. Amco Pest Solutions provides quality commercial pest control services that local business owners can rely on.

From restaurants and healthcare facilities to schools and government buildings, we've got you covered. Through the use of our effective Integrated Pest Management (IPM) strategies, we target the problem at its core and eliminate all pest activity, putting in place the necessary structural modifications to keep them out for good. We're here whenever you need us, and we offer emergency and same-day services for your convenience. Contact us today to get started.
Schedule Your Free Inspection
Complete the form below to schedule your no obligation inspection with Amco Pest Solutions.