Full-Service Pest Control In Secaucus, NJ
Just over five miles from the big city lights of Manhattan, the town of Secaucus, NJ, has a lot going on. Between the commuters, the locals, and the tourists, there's a lot of human activity in this neighborhood, and more humans mean more pests. Pests are drawn to areas with high human activity, as they're eager to mooch off our sources of harborage and sustenance. That means all Secaucus properties are at risk of experiencing pest infestation. Your best protection from the dangers of pests is with ongoing help from the pest professionals.

Amco Pest Solutions is a full-service pest control company that has been servicing all of Hudson County and surrounding communities throughout New Jersey since 1935. We utilize the most updated technologies and innovative products to bring you results that last. Get in touch with us today to set up your complimentary inspection.
Residential Pest Control In Secaucus, NJ
Household pest activity is a year-round problem here in New Jersey. These intruders are drawn into your house, attracted to the sources of food, water, and shelter that are readily available on your property. Once they get inside, they can be very difficult to get rid of. That's why it's crucial to rely on help from the pest experts. Amco Pest Solutions is proud to provide residential pest control services that local homeowners can rely on.

All of our treatments are child-friendly, pet-friendly, and never harmful to your property. We're a QualityPro certified company and proud members of the NJAA, NPMA, and CAI. Quality, excellence, and integrity are at the foundation of what we do, so you can rest assured knowing your home is safe with the team at Amco Pest Solutions. Give us a call to discuss your residential pest control needs today.
How To Prevent Stinging Insects From Nesting On Your Secaucus, NJ Property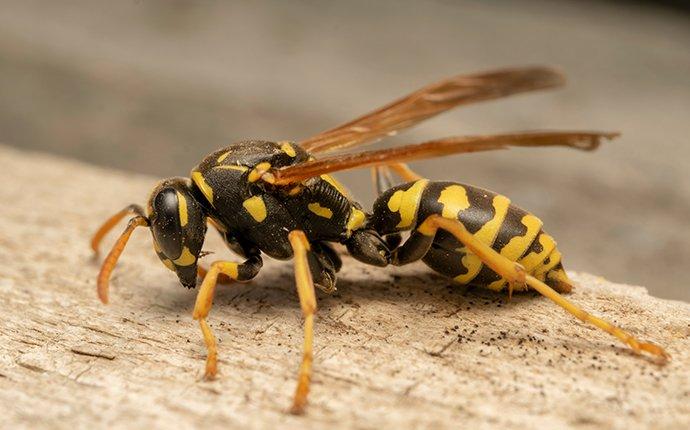 Stinging insects are drawn to your Secaucus property looking for a place to nest, and where better than your home or business? They tend to build their nests in shady, remote areas like garages, sheds, porches, the eaves of the house, along fencing, under tree branches, etc. While the presence of stinging insects can feel totally out of your control, there are some preventive measures you can put in place to reduce your chances of having them build nests on your property.

Keep all doors and windows shut when possible. Eliminate sources of food (human and pet) and don't leave any food outside. Keep garbage cans tightly sealed, cover any piles of compost, and be sure to clean up trash and clean spills as soon as they happen. Use caulking for sealing cracks and crevices around the porch, and cover up holes in the ground with cement or grass. You can also use wasp-repelling plants like wormwood, marigold, mint, basil, and geranium.

In order to get guaranteed pest protection that you can count on all year, the most effective way is to get help from the pest experts. Here at Amco Pest Solutions, we offer reliable stinging insect control and prevention services that give you peace of mind, knowing you are fully protected from these dangerous intruders.
What All Secaucus, NJ Property Owners Should Know About Bed Bugs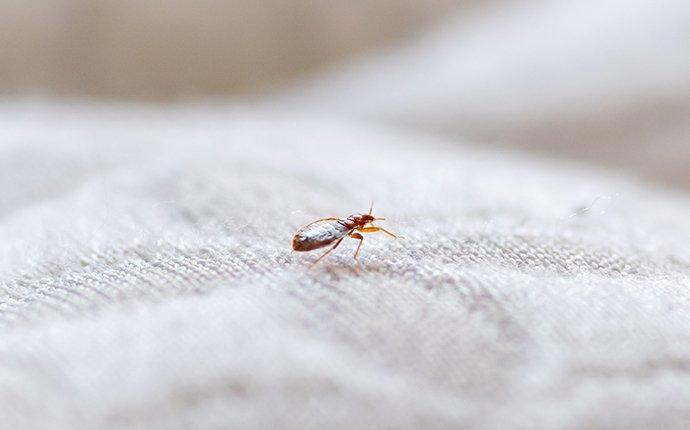 These small, parasitic pests may be tiny, but they are not invisible. The reason we don't see them very easily is that they are nocturnal. Bed bugs hideout during the day and only emerge at night. It is during these nighttime hours while we are asleep that bed bugs come out to feed on our blood. Although their name may suggest otherwise, these pests don't only infest the areas in and around your bed. They may start off there, but once they make their way inside, they can pretty much travel to any other area of your home. They do this by "hitchhiking" on a person or item that is moving to another room.

Bed bug infestation can become quite unmanageable when you're dealing with it on your own. Once an infestation is discovered, all infested areas need to be quarantined off to avoid the situation from spreading. The best thing you can do is contact the team at Amco Pest Solutions to perform a thorough bed bug investigation and treatment of your property. Reach out to us today to learn more.
Commercial Pest Control In Secaucus, NJ
There are a lot of businesses in the local area, which means you need to keep up with the competition if you're going to have any chance of survival. One of the worst occurrences that a business owner can experience is pest infestation. Not only does it threaten your property, your staff, and your customers, but it can quickly tarnish your reputation. Amco Pest Solutions offers quality commercial pest control services that provide year-round coverage from a long list of common area pests.

We start with a thorough inspection of the interior and exterior of your facility, concentrating on common problem areas and conducive conditions in order to develop the right plan of action to prevent or treat an infestation. Our Integrated Pest Management (IPM) solutions guarantee lasting results that you can depend on. We use the latest products and most innovative technologies to solve your pest problem, whatever it may be. Reach out to us to learn more about our commercial service options.
Schedule Your Free Inspection
Complete the form below to schedule your no obligation inspection with Amco Pest Solutions.