Full-Service Pest Control In Somerset County, NJ
Located at the hub of Central New Jersey, the area of Somerset County, NJ, is one of the oldest counties in the country. Living and working here provides people with the perfect balance of urban, suburban, and rural life. It offers a little something for everyone, so it's no wonder why local pest populations like it here, too. These intruders seek entry into our homes and businesses in search of food, water, and shelter. Once they get inside, they can be hard to get rid of, which is why we highly recommend ongoing services from the pest professionals.

Amco Pest Solutions is a full-service pest control company that is proud to serve local homes and businesses throughout Somerset County and the surrounding areas across the state of New Jersey. Since 1935, our family-owned-and-operated company has dedicated itself to quality, excellence, and integrity. We've been in the business for more than 80 years, so you can feel confident knowing your property is in the best hands possible. Reach out to us today to get your free inspection scheduled as soon as possible.
Residential Pest Control In Somerset County, NJ
If pests get into your Somerset County home, your property and your loved ones are left in harm's way. There are so many potential health and safety threats that come from household pest infestation, which is why it's important to rely on the professionals. Amco Pest Solutions is here to provide you with top-of-the-line residential pest control services that you can count on all year long.

We start with a thorough inspection of the interior and exterior of your property, concentrating on common problem areas and conducive conditions in order to develop the right plan of action to prevent or treat an infestation. As members of the NJAA, NPMA, and CAI, we expect the best from ourselves, and you should as well. All of our treatments are safe for your children, pets, and loved ones, and we cater our approach to fit your specific pest needs. We also offer emergency and same-day services, because we know that pest activity happens around the clock.
How To Prevent Skunks From Entering Your Somerset County, NJ Property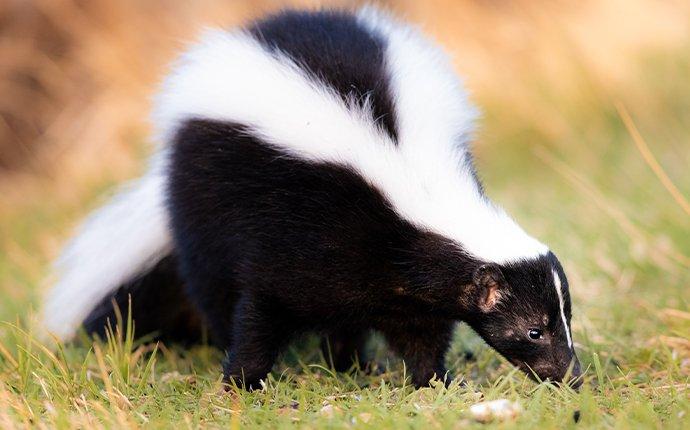 We all know that skunks smell, and we all know that we'll do anything to avoid these stinky intruders at all costs. If you want to be proactive in your attempt to prevent skunks on your property, there are some useful tips that you can try. Consider the following in your skunk control efforts:
Close off potential harborage points like under decks and porches.

Keep your trash properly sealed so skunks can't access it.

Keep your vegetation and yard well-trimmed to reduce skunk hiding areas.

Remove yard debris and avoid leaving food out (including pet food).

Store garbage bins in your garage to prevent skunks from smelling the contents.
There are all kinds of DIY deterrents and substances on the market that claim to repel skunks, but these methods can cost you a lot of time and money, and leave you with minimal results. The best, most effective way to protect your property from skunks is to call in a team of experienced pest professionals. Here at Amco Pest Solutions, we provide complete wildlife control and prevention services that give you the year-round protection you deserve. Call us today to get started.
Are Bed Bugs Avoidable In Somerset County, NJ?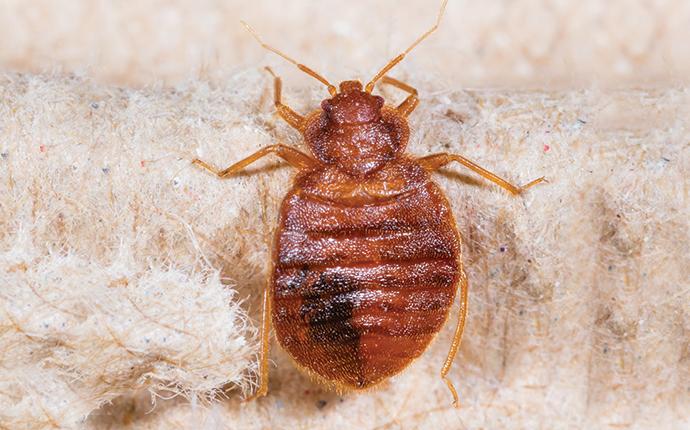 The creepy thing about bed bugs is their ability to skillfully hide away all day long, staying out of sight until we fall asleep. Only then do they emerge from their hiding places and begin to feed on our blood in the middle of the night. There are a number of preventive measures you can take to avoid the presence of bed bugs.

Inspect items before bringing them into your home, such as used furniture, luggage, clothing, boxes, etc. Wash and dry everything on high heat to destroy any bed bug activity, and vacuum and steam clean all areas around the bed, furniture, windows, doors, etc. Also, be sure to reduce clutter around the premises to eliminate ideal hiding places for bed bugs.

The best way to deal with a bed bug problem is to call in the professionals. Here at Amco Pest Solutions, we have extensive experience in successfully eliminating bed bug infestation from both residential and commercial properties. Contact us today to get started, it's never too early to get ahead of a potential infestation.
Commercial Pest Control In Somerset County, NJ
If you want to effectively guard your business against the dangers of pest activity, your best bet is to contact the pest professionals. The team at Amco Pest Solutions is proud to provide commercial pest control services that local business owners can count on. For over eight decades, we've been protecting businesses from a long list of common area pests, such as termites, ants, spiders, bed bugs, rodents, cockroaches, fleas, ticks, stinging insects, and wildlife.

Once our team of highly-trained pest experts finishes conducting an extensive inspection of your property, we work with you to come up with the best treatment plan for your business. We use the most updated products and innovative technologies to bring you the most effective pest control in the area. Contact the team at Amco Pest Solutions today to further discuss your commercial pest control needs.
Schedule Your Free Inspection
Complete the form below to schedule your no obligation inspection with Amco Pest Solutions.