Complete Pest Control In South Amboy, NJ
Located right on Raritan Bay, the small city of South Amboy, NJ, has considerable moisture levels throughout the year. Life by the water means increased humidity, and that means increased levels of pest activity. Local pest populations seek entry into our homes and businesses all year long, and that means all South Amboy property owners are vulnerable to experiencing pest infestation. The best way to protect yourself from infestation is with help from the professionals. Amco Pest Solutions offers the best pest control services in the area.

We've been providing complete pest protection to homes and businesses across Middlesex County and throughout the entire state of New Jersey since 1935. For more than 80 years, we've provided comprehensive pest protection that our valued customers can count on. As a QualityPro certified business and proud members of the NJAA, NPMA, and CAI, we hold ourselves to a high standard of service, and we work hard to bring you the absolute best pest protection available. Call us today to set up your free inspection.
Residential Pest Control In South Amboy, NJ
Your South Amboy home is filled with pest attractants, meaning infestation is a possibility all year long. As a homeowner, it's crucial that you secure the proper protection for your property. Amco Pest Solutions offers residential pest services that keep your property and your family safe from pest activity. We deal with a wide range of common New Jersey pests, some of which include termites, ants, spiders, bed bugs, rodents, cockroaches, fleas, ticks, stinging insects, and wildlife.

We start with a thorough inspection of the interior and exterior of your home, concentrating on common problem areas and conducive conditions in order to develop the right plan of action to protect your property. Our family-owned-and-operated business prioritizes the continued health and safety of our valued customers, which is why all of our treatments are child-friendly, pet-friendly, and safe for your loved ones and your property. Contact us today to get started.
Guide To Preventing Wildlife Activity On Your South Amboy, NJ Property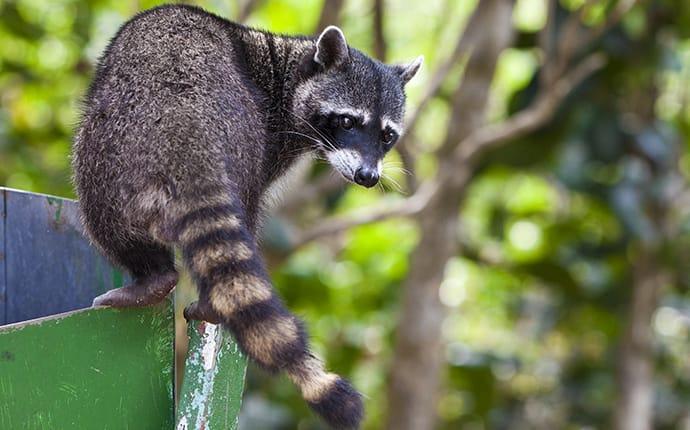 New Jersey wildlife can be very destructive to your property. Wildlife finds its way into your home or business in search of shelter, water, and food, so it's important to eliminate any conditions that provide them with these necessities. Here are some helpful methods of prevention to put in place:
Inspect and pest-proof crawl spaces, porches, and decks.

Keep branches and vegetation well-trimmed.

Maintain a clean living space (inside and outside).

Seal off and protect all entry points.

Store your food properly in sealed, air-tight containers.

Take trash out regularly and keep in bin with secure lids.
The most reliable way to make sure your property is protected from wildlife is to call in the team at Amco Pest Solutions. Our certified pest technicians are familiar with common wildlife in the area and we know their habits and behaviors. We use this knowledge to effectively trap them and eliminate them from your property. Contact us today for a free inspection.
Helpful Ways To Avoid Termite Damage In South Amboy, NJ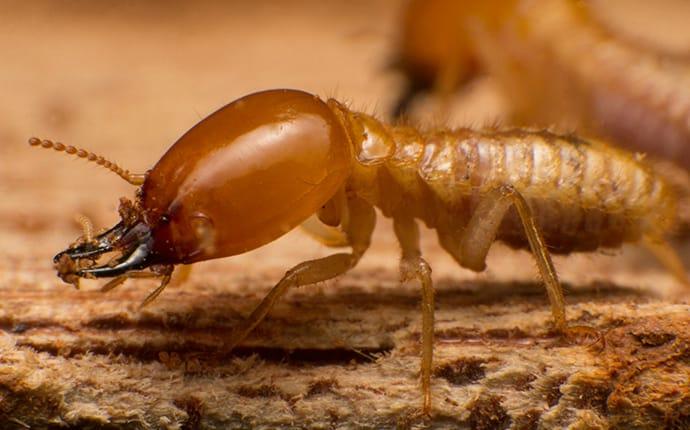 The most important thing you can do to prevent termite damage is to be proactive. It's a good idea to implement certain preventive measures in and around your property. Consider the following prevention methods in order to spare your South Amboy property from the absolute nightmare that is termite infestation:
Install loose mortar/weather stripping around all your windows and doors and block off entry points.

Reduce sources of excess moisture around the entire property.

Remove any rotting or damaged wood, keep wood away from the perimeter of your house, and thoroughly check all wood before bringing it into your home.
The most reliable way to protect your property from the dangers of termite damage is to schedule regular maintenance visits from a professional pest control company. Amco Pest Solutions offers complete termite control and prevention services that guarantee total protection of your home or business. If you suspect any termite activity or you just want to be proactive and have a plan set in place, give us a call. We're happy to walk you through our service offerings to come up with a solution that's right for you.
Commercial Pest Control In South Amboy, NJ
The best way to guard your South Amboy business against the harms of pest infestation is to secure ongoing services from a team of highly qualified pest professionals. Amco Pest Solutions provides year-round commercial pest control services that protect your business from many common area pests. After our highly trained pest experts identify the nature of the infestation, they implement trusted Integrated Pest Management (IPM) solutions to eliminate all pest activity from your facility.

We offer a long list of pest treatments, some of which include crawl space encapsulations, attic insulation, granular lawn treatments, crack and crevice treatments, residual sprays, and sand spraying of baseboards. Excellence, quality, and integrity are at the forefront of our business, and we don't stop until our customers are satisfied with the results. Give us a call and we'll get your complimentary inspection scheduled right away.
Schedule Your Free Inspection
Complete the form below to schedule your no obligation inspection with Amco Pest Solutions.