Full-Service Pest Control In South Plainfield, NJ
The borough of South Plainfield, NJ, is a wonderful place to live, work, and play. We're a family-oriented community, which means we place a great deal of importance on the safety of our homes and our loved ones. Unfortunately, that safety is compromised when pests enter the picture. Pest infestation is a year-round issue here in New Jersey, and the best way to protect your South Plainfield home or business from the dangers of infestation is to call on the professionals.

Amco Pest Solutions is your go-to source for complete residential and commercial pest control services. We service homes and businesses throughout all of Middlesex County and the surrounding New Jersey communities, protecting properties from the threats of pest infestation. We are proud members of the NJAA, NPMA, and CAI, and our company is QualityPro certified, so you can rest assured knowing your property is in the most professional hands possible. Contact us today to set up your free inspection.
Residential Pest Control In South Plainfield, NJ
When pests get into your home, they can cause some huge problems. Infestation not only threatens the safety of your property, but it puts the health of your loved ones at risk. That's why we strongly recommend ongoing services from pest professionals. The team at Amco Pest Solutions provides complete residential pest control services that South Plainfield homeowners can count on all year long.

Depending on the nature of your specific pest problem, we will develop a plan that is customized to meet your needs. We offer a long list of pest treatments, including crawl space encapsulations, attic insulation, granular lawn treatments, crack and crevice treatments, residual sprays, and sand spraying of baseboards We always prioritize the safety and health of your children, pets, and loved ones, and we also offer emergency and same-day services, because we know that when it comes to pests, there's no time to waste. Call us to get started today.
The Benefits Of Insulation/Encapsulation Services In South Plainfield, NJ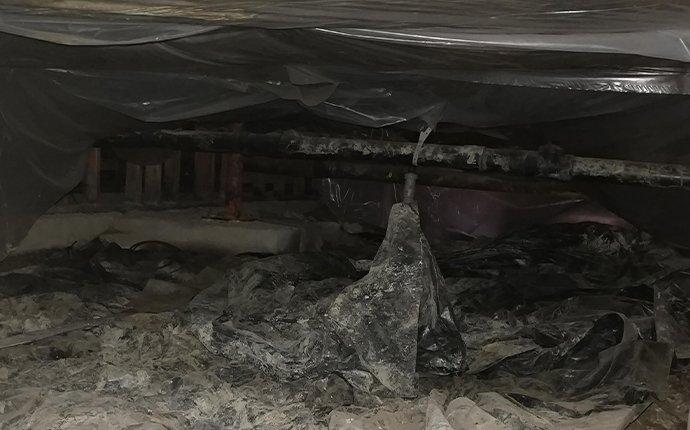 When it comes to taking care of your crawl space, there's a lot to consider. A lot can go wrong in these remote areas of your property, which is why it's important to consider your insulation/encapsulation needs. Insulation and encapsulation services help keep moisture out of your crawl space, protecting your property from moisture damage and all that comes with it. Here are some of the major benefits of insulation/encapsulation:
Controls moisture and air quality issues

Eliminates wood rot and insect damage

Keeps belongings protected

Keeps doors and windows from swelling

Lowers heating and cooling bills

Maintains temperature throughout the area

Prevents development of mold and mildew

Seals out moisture and prevents leaking
The team at Amco Pest Solutions has been providing complete insulation/encapsulation services for a long time, and we're highly experienced in treating your crawl space thoroughly in order to protect it in the future. Give us a call today to discuss your insulation/encapsulation needs and we'll get started.
What All South Plainfield, NJ Property Owners Should Know About Bed Bugs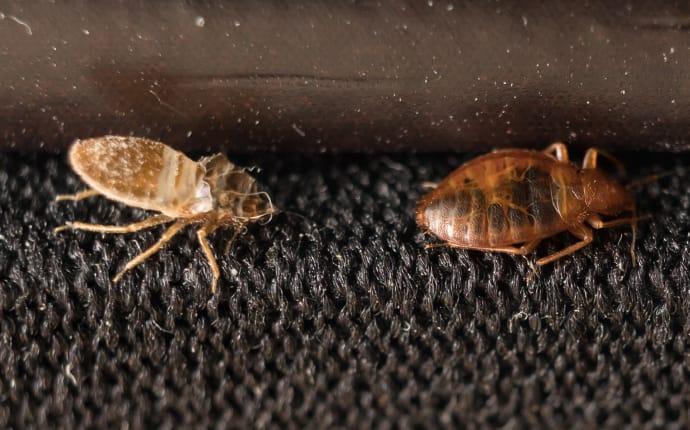 Bed bug infestation can be a nightmare. Bed bugs are difficult to deal with and can cause you stress and lost sleep. These parasitic pests are small and nocturnal, so they can go unnoticed for long periods of time. They only emerge at night and suck our blood while we are asleep, so it's no surprise that they're hard to catch. They reproduce quickly, have long lifespans, and are skilled hiders. If you suspect any signs of bed bug activity, it is crucial that you immediately call in the help of the professionals.

Here at Amco Pest Solutions, we offer comprehensive bed bug treatments that give you the peace of mind you need to sleep through the night. After conducting a thorough inspection, we accurately identify all bed bug activity, familiarizing ourselves with the nature of the infestation in order to determine the best plan of action to treat the problem. Reach out to us today to set up your free inspection.
Commercial Pest Control In South Plainfield, NJ
If you want to protect your business from the dangers of pest activity, it's crucial to rely on a team of highly qualified pest experts. From healthcare facilities and schools to restaurants and government buildings, all commercial properties are susceptible to pest infestation. Amco Pest Solutions offers commercial pest control services that provide year-round coverage from common area pests.

Some of the common New Jersey pests we regularly deal with include termites, ants, spiders, bed bugs, rodents, cockroaches, fleas, ticks, stinging insects, and wildlife. We use Integrated Pest Management (IPM) solutions to treat your property from the inside out. Our innovative treatment methods use the latest technologies to rid your property of all pest activity and prevent infestation moving forward. Get in touch with us to get your complimentary inspection on the books.
Schedule Your Free Inspection
Complete the form below to schedule your no obligation inspection with Amco Pest Solutions.