South River, New Jersey Pest Control
The borough of South River, NJ is a charming suburban town that we're lucky to call home. Sandwiched between Route 18 and the South River, our community is a favorite spot for visitors near and far. Not all of these visitors are of the human variety, however. The increased moisture and humidity levels near the river mean that nuisance pests are always close by. These intruders are eager to get onto your South River property, which is why you need year-round protection from infestations.
Amco Pest Solutions is your go-to source for complete residential and commercial pest solutions. We provide top-of-the-line pest control services to homes and businesses across Middlesex County and throughout the state of New Jersey. Since 1935, our family owned and operated company has dedicated itself to quality, excellence, and integrity. We don't stop until we finish the job, and we guarantee results that will last. Give us a call today to set up your free inspection.
Home Pest Control In South River, NJ
South River is an idyllic place to own a home. The people are nice, the community is safe, and the beauty of the flowing river runs right along our eastern border. Nuisance pests couldn't agree more. These intruders are drawn into your house, attracted to the sources of food, water, and shelter that are readily available on your property. Because your South River home is vulnerable to pest activity, you need professional protection from infestations.
Amco Pest Solutions offers extensive residential pest control services, including the following:
Inspection
Interior and exterior
Problem areas and conducive conditions
Crawlspaces, beams, cracks, crevices, etc.
Treatment
Attic insulation
Crack and crevice treatments
Crawlspace encapsulations
Exterior foundation perimeter
Granular lawn treatments
Residual sprays
Sand spraying of baseboards
Follow-Up
Monthly, bi-monthly, quarterly options
Detailed reporting
Emergency services
Seasonal maintenance
With over 80 years in the business, you can feel confident in our capable hands. Our full-service company uses the most updated products and innovative technologies to treat your property from the inside out. All of our treatments are safe for your children, pets, and loved ones, and our emergency and same-day service options mean we're here for you whenever you need us. Contact us to hear more about our residential pest control services.
Why You Need To Control Cockroaches
In Your South River, NJ Home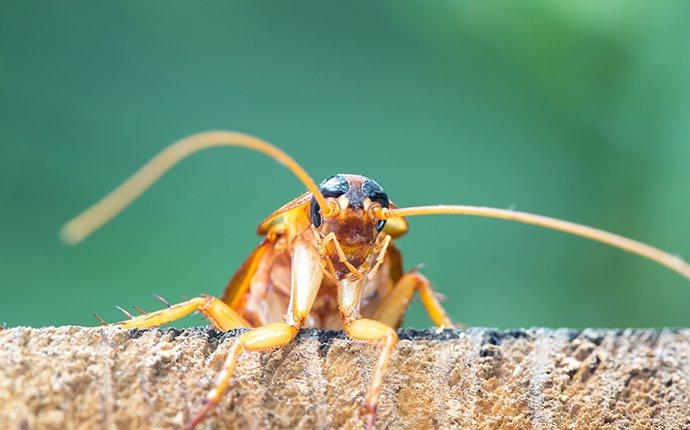 When cockroaches get inside of your house, they crawl around every possible surface, leaving feces, saliva, and shed skins wherever they go. Their droppings contaminate vulnerable areas and put allergens into the air that can lead to a long list of adverse health conditions, including the following:
Asthma
Cholera
Dysentery
Leprosy
Parasitic worms
Plague
Poliomyelitis
Stomach sickness
Typhoid fever
Viral diseases
Obviously, you should avoid these diseases at all costs. Your best protection from cockroach activity is year-round pest protection from the professionals. Amco Pest Solutions offers comprehensive cockroach control and prevention services that you and your loved ones can count on.
Guide To Bed Bug Prevention
In South River, NJ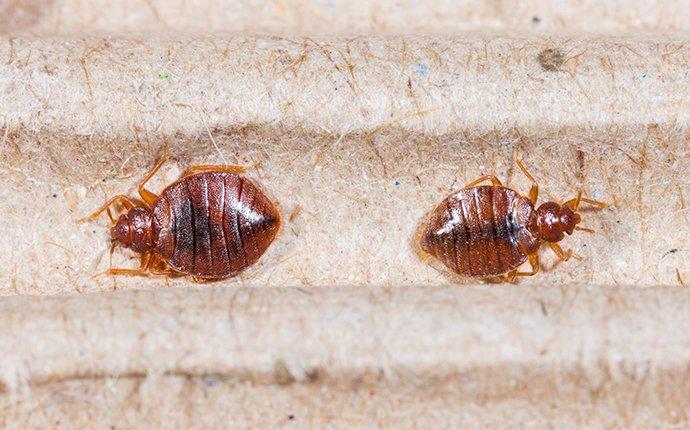 When bed bugs feed on human blood at night, we're usually asleep. This timing makes it very difficult to catch bed bugs in the act. There are a few indications of bed bug activity that you can look out for, but the truth is, it's extremely hard to detect these bloodsucking pests. Your best approach is diligent prevention.
Here are some effective methods for reducing your exposure to bed bug activity:
Closely inspect all items for bed bugs before bringing them into your home.
Reduce clutter and eliminate messes around the home.
Steam clean your upholstery, curtains, and stationary fabric items.
Use mattress and box spring encasements to prevent any bed bugs from getting in or out.
Wash and dry all linens, bedding, and clothing on high heat.
While all of these suggestions are helpful, the most effective approach to bed bug control is to secure professional help. Amco Pest Solutions has the experience to correctly identify and eliminate bed bug infestations, and we can help exterminate these nocturnal intruders from your property.
Commercial Pest Control In South River, NJ
South River is home to many businesses and commercial facilities, all of which are susceptible to pest activity. An infestation threatens your reputation from all angles. It endangers the health and safety of everyone on the property, and it can close down your operation before you know it.
Our commercial pest control solutions cover a broad range of businesses from many common pests, including the following:
Ants
Bed bugs
Cockroaches
Fleas
Rodents
Spiders
Stinging insects
Termites
Ticks
Wildlife
After our highly trained pest experts identify the nature of the infestation, they implement trusted IPM (Integrated Pest Management) solutions to eliminate all pest activity from the premises. We are proud members of the NJAA, NPMA, and CAI, and our company is QualityPro certified, so you can rest assured knowing your business is in the best professional hands possible. Contact Amco Pest Solutions to schedule your complimentary inspection. We look forward to your call.
Schedule Your Free Inspection
Complete the form below to schedule your no obligation inspection with Amco Pest Solutions.