Staten Island, NY Pest Control
Staten Island, NY, can seem out of the way for some, but for local pests, it's another perfect place to nest, breed, and grow their populations. Our homes and businesses are filled with pest attractants, meaning our properties are susceptible to pest infestation. Whether by car or by ferry, these visitors are here to stay, and when you experience a pest infestation, it can be very difficult to get rid of. That's why it's important to rely on help from the pest professionals.

Welcome to Amco Pest Solutions, your number one source for quality pest control services. Since 1935, our team has been operating under the pillars of quality, excellence, and integrity, and we're proud to offer complete residential and commercial pest control services to properties throughout the five boroughs. As members of the NPMA and CAI, we have high expectations for ourselves, and we never settle for anything less than quality and excellence. Give us a call today to set up an initial visit, where we'll provide you with a complimentary inspection and estimate.
Residential Pest Control In Staten Island, NY
If you own a home in Staten Island, it's important to understand the consequences of pest infestation. When pests get inside our homes, they can wreak havoc, cause serious property damage, and threaten the health of you and your loved ones. Infestation can quickly take the comfort out of being a homeowner, and the best way to guard your property and your loved ones is to rely on a team of highly qualified pest experts.

Amco Pest Solutions offers complete residential pest control services to residents all over Staten Island and the surrounding areas. Once our team completes a thorough inspection and identifies all pest activity, we'll come up with the best treatment plan for your needs. Our treatments prioritize child and pet safety because the well-being of you and your loved ones is always our primary concern. Contact us to learn more about our home service plans and we'll get started.
Guide To Avoiding Ants In Staten Island, NY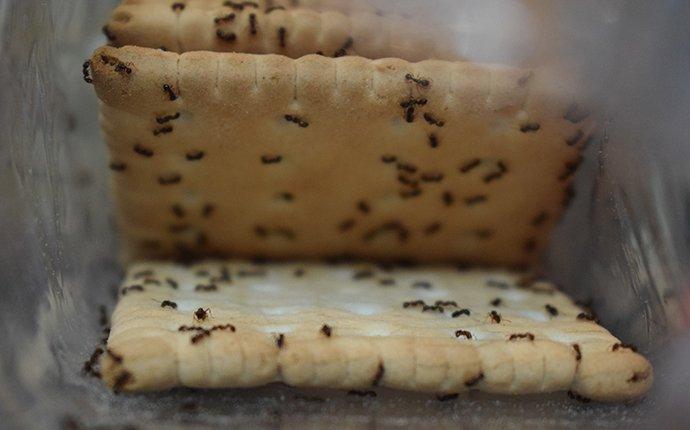 Ants are tiny, and they can fit into the smallest openings, which means they're pretty sneaky about their entry methods, and once they get inside of your property, they can be very hard to get rid of. Luckily, there are some ways you can prevent ants from infesting your home and/or business.

Make sure to seal off entrances, repair cracks and crevices, and spray an ant barrier insecticide around your home. Keep food in airtight containers, clean up spills and crumbs immediately, wash dirty dishes promptly, and regularly sweep and vacuum your space. Proper sanitation goes a long way in preventing ant activity, so be conscious of your cleanliness.

If you experience an ant infestation, the best source of protection is from a team of qualified pest experts. Here at Amco Pest Solutions, we offer reliable ant control and prevention services you and your Staten Island property can depend on throughout the year. We've been dealing with New York ants for a very long time now, and we guarantee ant-free results you can count on.
Five Helpful Ways To Prevent Bed Bugs In Staten Island, NY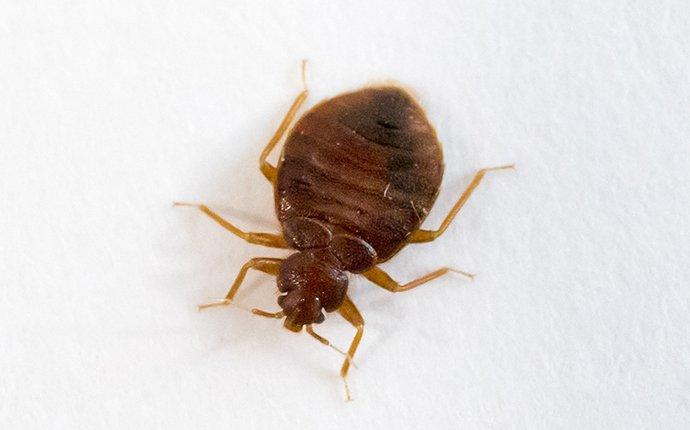 Bed bugs hideout during the day and wait until we are asleep to emerge and start feeding on our blood. It's upsetting to think about, and it's safe to say that no one wants to deal with a bed bug infestation. It's important to take the necessary preventive measures to avoid bed bug activity. Here are five tips for preventing bed bugs:
Wash and dry all linens, bedding, and clothing on high heat.

Steam clean upholstery, curtains, and other fabric items.

Check all items for bed bugs before bringing them into your home.

Use mattress and box spring encasements to prevent any bed bugs from getting in or out.

Reduce clutter and maintain cleanliness around the home.
For complete bed bug control services, look no further than Amco Pest Solutions. We offer thorough treatments that not only eliminate all bed bug activity but leave you with a space that isn't conducive to their return. Call us today to discuss your bed bug control needs, it's never too early to take precautions.
Commercial Pest Control In Staten Island, NY
Owning a business is a lot of work, but things get exponentially more difficult when pest activity becomes a factor. Commercial pest infestation poses a huge threat to your property, your reputation, and most importantly, the health and safety of your employees and customers. As a business owner, it's your responsibility to secure the proper protection for your facility and everyone inside of it. That's why your best bet is to rely on a team of experienced pest professionals.

The team at Amco Pest Solutions provides comprehensive commercial pest control solutions that Staten Island business owners can depend on. We start with a thorough inspection of the interior and exterior of your facility, concentrating on common problem areas and conducive conditions in order to develop the right plan of action to treat or prevent an infestation. Our Integrated Pest Management (IPM) strategies guarantee pest-free conditions that will allow your business to keep running smoothly. Once treatment is completed, we return for follow-up visits throughout the year to keep things pest-free in the future. Reach out to us today to get started.
Schedule Your Free Inspection
Complete the form below to schedule your no obligation inspection with Amco Pest Solutions.