Solving Strathmore Pest Problems
In a place like Strathmore, you have to be very careful about the way you protect your home or business from local pests. When pests like termites, rodents, roaches, ants, and more invade your property, they'll bring a variety of damage concerns and health hazards along with them.
Instead of putting your home or business at further risk by placing your trust in the inconsistent results of store-bought remedies or DIY pest control methods, you can put your trust in the most experienced pest control business in the Strathmore area. Here's what we have to offer at Amco Pest Solutions that many others in the area can't:
Over 80 years in the industry

QualityPro certified services

Family-owned and operated service

Innovative pest solutions

Emergency and same-day services
Call us today to schedule an inspection with one of our residential or commercial pest control technicians.
Residential Pest Control In Strathmore, NJ
When you own a home in Strathmore, you most likely have to deal with pests for a majority of the year. Dealing with these pests on your own can expose your home and family to serious damage or concerning health conditions. That's why you can't cut corners when it comes to home pest control.
With over eight decades serving Strathmore area homes, we can provide the kind of pest control solutions that you need when everything that matters most to you is threatened. Our QualityPro certified pest control solutions are the best in the industry, and our technicians are the most knowledgeable. Give us a call today to set up an inspection, and find out more about our emergency or ongoing pest control services.
Common Ant Prevention Tips Everyone In Strathmore, NJ Ought To Know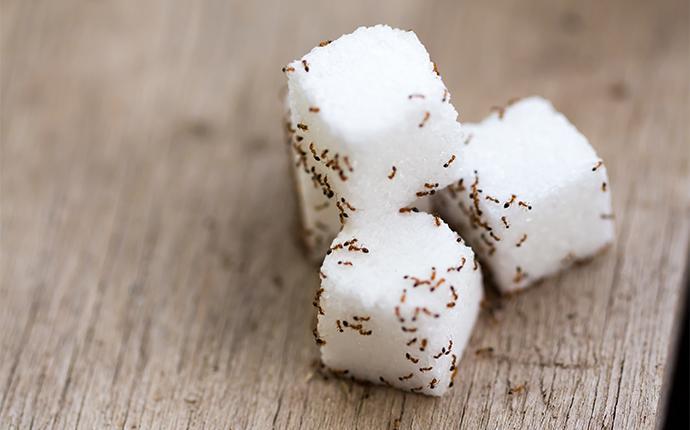 If there are ants in your Strathmore home, they can damage your property, over time, infiltrate your stored foods, or spread dangerous bacteria all over your home. Allowing an ant problem to linger can threaten everything that matters most to you, but getting rid of ants is very difficult once an infestation has gained a foothold on your property.
Unfortunately, since ants are so small and resourceful, they will infiltrate your home and property if they want to do so. If you want to take a preventative approach against ants, there are a variety of things you can do around the property to make your home less attractive. Our top ant prevention tips include:
Cleaning regularly to avoid loose crumbs.

Storing food and trash properly and promptly.

Controlling moisture issues around the property (especially in the low traffic areas like basements and crawlspaces)

Sealing cracks and crevices to limit accessibility.

Trimming back tree branches to avoid a roof entry.
While all of these methods can reduce ant attraction to your property, nothing provides the kind of protection that experienced pest control technicians can. If you want professional assurances that can give you peace of mind when ants threaten your home and family, then partner with the most experienced pest professionals in the Strathmore area. Give us a call today to schedule an inspection with one of our experienced residential technicians.
What Do I Do If I Find Bed Bugs In My Strathmore, NJ Home?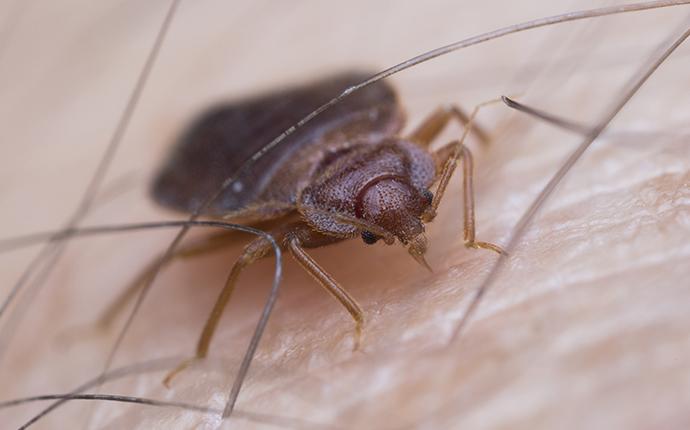 Bed bugs are some of the most frustrating pests in the Strathmore area. They can enter your home by riding in on various items that you may not even realize. Make sure to check your luggage after a long trip or used furniture that you may bring into your home, as these are two of the most common ways that bed bugs will infiltrate Strathmore homes.
If you notice the signs of bed bug activity (such as rust-colored rings from bed bug excrement on furniture or red itchy bite marks on your skin), understand that there is very little you can do to eradicate an entire bed bug infestation on your own. Since bed bugs will hide under the cushions and mattresses, you will rarely be able to spray them or vacuum them effectively, which is a common misconception about bed bug treatment.
The only way to treat bed bugs completely is with professional technology administered by experienced pest control professionals. That's why you should call an Amco Pest Solutions residential pest control expert at the first sign of a bed bug problem. Don't wait for the long-term effects like insomnia and anemia to impact your family. Give us a call as soon as you see any signs of bed bug activity.
Commercial Pest Control In Strathmore, NJ
When you own a business in a place like Strathmore, your reputation is your most valuable asset. Unfortunately, there are a variety of pests that can damage your building, threaten your employees, and put your reputation at risk. That's why trusting your own methods of pest control is a recipe for disaster.
Instead of allowing local pests to threaten the future of your business, partner with the most experienced commercial pest control technicians in the area. With emergency and same-day pest control solutions, we can assure you that your customers will never witness a pest problem in your commercial facility. Give us a call today to schedule an inspection with one of our experienced and friendly pest control technicians.
Schedule Your Free Inspection
Complete the form below to schedule your no obligation inspection with Amco Pest Solutions.