Complete Pest Control Solutions In Summit, NJ
The city of Summit, NJ, has a long history dating back to the eighteenth century. From its early days as a cozy farming community to its modern economic and commercial growth, Summit has been through a lot of different changes. There has, however, been one constant around since the very beginning: pest activity. Local pest populations have been around since day one, leaving Summit homes and businesses vulnerable to potential pest infestation. The best way to protect your property from pests is with help from the professionals. That's where we come in.

Here at Amco Pest Solutions, we've been servicing homes and businesses throughout Union County and all across the state of New Jersey since 1935. We don't stop until the job is done, and we guarantee pest-free results that last. For over 80 years, our family-owned-and-operated business has been committed to providing customers with quality, excellence, and integrity. Give us a call today to set up your free inspection and we'll get started on our pest control plan for your property.
Residential Pest Control In Summit, NJ
Summit is filled with lovely homes, each and every one of them susceptible to potential pest infestation. Household pests can seriously affect your health and safety, not to mention the wellbeing of your loved ones and pets. That's why it's important to have professional pest protection. Ongoing services from the experts will help guard your home and your family from the dangers of infestation. Here at Amco Pest Solutions, we're proud to offer complete residential pest control solutions that Summit homeowners can feel good about.

We're a QualityPro certified company that always puts customer safety first. All of our pest solutions are safe for your home, your yard, your children, and your pets because we know the importance of protecting the ones you love. We offer a long list of pest treatments, some of which include crawl space encapsulations, attic insulation, granular lawn treatments, crack and crevice treatments, residual sprays, and sand spraying of baseboards. We also offer same-day and emergency services for your convenience. Reach out to us today to learn more.
Are Squirrels A Problem In Summit, NJ?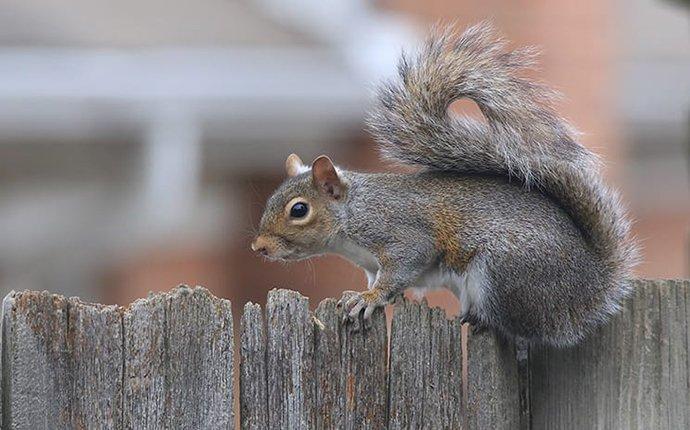 Squirrels are a common rodent here in New Jersey. That's right, even though they may seem kind of cute, squirrels are actually considered rodents. They are active throughout the year and they breed pretty rapidly. Similar to gophers and moles, squirrels have a burrowing nature. They tend to burrow underground, causing serious damage to your foundation, pool, deck, and patio. They can also dig under fences to gain entry onto your property, causing all kinds of property damage.

Here at Amco Pest Solutions, we offer complete residential and commercial squirrel control services that you can depend on. We use trusted Integrated Pest Management (IPM) methods to successfully trap squirrels, eliminate them from the premises, and prevent them from returning. Give us a call today to get started.
The Dangers Of Termite Activity On Your Summit, NJ Property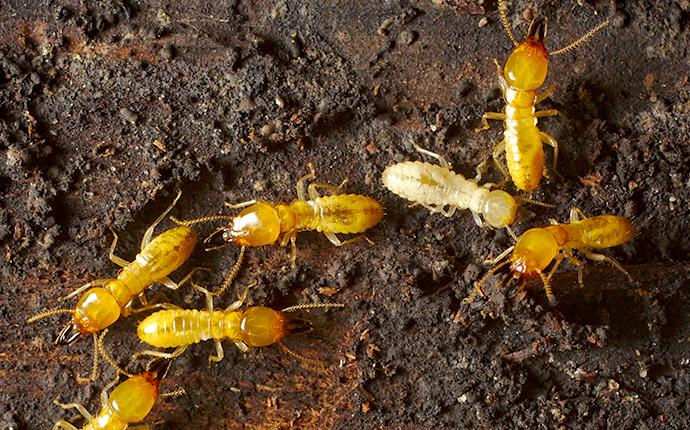 They may be small, but termites can cause large-scale destruction. In fact, it is estimated that U.S. property owners spend over five billion dollars every year on termite damage repair and prevention costs. It's daunting to think how destructive these little wood feeders can be.

Termites like to eat and burrow through damp, rotting wood. They create intricate pathways and tunnels in which they nest and travel from site to site. This weakens the wood and damages the structural integrity of your home, putting you and your loved ones at risk.

Our termite control services offer the year-round protection you need to protect your home and your loved ones from the dangers of termite infestation. Contact the team at Amco Pest Solutions today to set up an initial service visit with one of our certified pest technicians.
Commercial Pest Control In Summit, NJ
If pests get into your Summit business, you have a big problem. Commercial pest infestation is threatening to the health and safety of your property, employees, customers, and can do significant damage to your reputation. There are a lot of large-scale consequences, which is why we highly recommend professional pest control services. The team at Amco Pest Solutions provides top-of-the-line commercial pest control services that guarantee full coverage from many common pests, some of which include termites, ants, spiders, bed bugs, rodents, cockroaches, fleas, ticks, stinging insects, and wildlife.

Once we complete a thorough inspection and familiarize ourselves with the problem, we will work with you to develop the best treatment plan for you and your business. We utilize the most up-to-date products and innovative technologies to bring you the best pest protection possible. Our follow up visits are scheduled on a monthly, bi-monthly, or quarterly basis to meet your needs, and with our seasonal maintenance and emergency services, you can rest assured knowing your property is protected around the clock. Contact us today to set up your complimentary inspection.
Schedule Your Free Inspection
Complete the form below to schedule your no obligation inspection with Amco Pest Solutions.