Sunrise, Florida Pest Control
Nestled in the Miami metropolitan area, Sunrise, Florida is a gorgeous city packed with residences and businesses along with plenty of nature's beauty. However, as with all good things, there is a downside. If left unchecked, pest infestations can spiral quickly out of control, which is why it's sometimes necessary to invest in professional pest control services.

At Amco Pest Solutions we're a full-service pest control company that is committed to providing year-round pest protection to the residents of Sunrise and the surrounding area. With more than 80 years of experience, we're trained and equipped to handle any pest problems you have. Our team operates by the three pillars of quality, excellence, and integrity. You can count on the results we provide. Don't waste another minute and contact us today to get started on becoming pest-free.
Home Pest Control In Sunrise, FL
Your place of residence should be a place that equals safety, comfort, and overall enjoyment. When pests invade, those feelings are much harder to acquire since these pests can cause property damage, transmit diseases, and create many other problems. Our team at Amco Pest Solutions is ready to step in to assist you with your pest problems from start to finish. We provide comprehensive residential pest control services designed to address a wide range of pests from ants and bed bugs to rodents and nuisance wildlife.
We take your health and well-being seriously, which is why we start with a comprehensive inspection that lets us get familiarized with the nature of your infestation. Once we have the answers we need, we implement a tailored solution that's child-safe and pet-safe without compromising the results you need to be pest-free again. Contact our team today at Amco Pest Solutions to get your complimentary inspection and get started on a pest-free home.
How Did These Mice Get Into My Sunrise Home?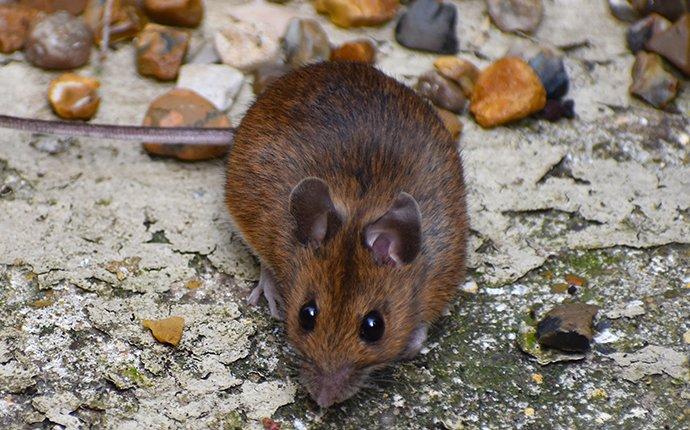 One of the most common invaders in the Sunrise area is mice. Mice are members of the rodent family and can spell big problems for your building and the people inside. This pest is known to transmit diseases and cause property damage. Worse than that, their rapid reproduction easily leads to an out-of-control infestation before you can even blink. So how do they get inside?
Their main method of entry is to slip through any cracks or holes found in the floors, foundation, or walls. Unfortunately, you won't notice a "mouse hole" since they slip through any opening as small as the diameter of a dime.
Another way mice get inside your home is through the gaps present around your windows and ceiling as well as through your sewer lines if not sealed properly. Basically, if there's an opening, they'll get inside and make themselves at home.
Stay on top of any mouse infestation by working with our team to explore your mice control options. Contact us today at Amco Pest Solutions to get started on becoming rodent-free.
Four Solutions To Bed Bug Problems In Sunrise,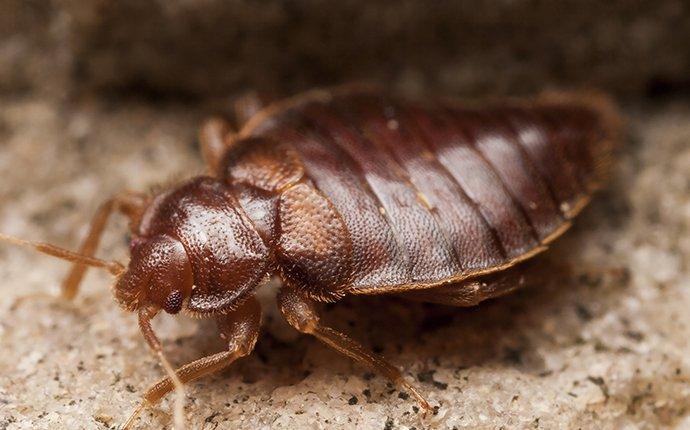 Bed bugs are one of the most dreaded pests for good reason. They feed on human blood, hitchhike to get around, and reproduce quicker than most other pests. While they aren't known to transmit diseases, bites from bed bugs are itchy and can become infected if scratched enough. Fortunately, there are ways to address potential bed bug problems in Sunrise, FL:
Inspect all belongings before bringing them inside
Don't purchase secondhand furniture
Encase all furniture, including box springs, in protective covers
Use high heat when washing and drying linens, clothing, and bedding
Even the strongest efforts can fail in the face of a bed bug infestation due to how difficult they are to control. The best solution is to invest in professional bed bug control services from the team at Amco Pest Solutions.
If you suspect a bed bug infestation, contact us today for your complimentary inspection. We'll be there promptly to help you take back control of your property.
Commercial Pest Control In Sunrise, FL
Your business depends on happy customers, satisfied employees, and functioning equipment and inventory. Unfortunately, pests love to cause problems that result in none of those three things happening. When pests invade your business, you need commercial pest control services to get back on track.
Our team uses IPM (Integrated Pest Management) strategies to combat your pest problems effectively. We not only eliminate your problem today but lay down the groundwork needed to keep them from coming back. Don't let your business suffer a moment longer. Contact us today at Amco Pest Solutions to discuss your commercial pest control options and take back control of your business.
Schedule Your Free Inspection
Complete the form below to schedule your no obligation inspection with Amco Pest Solutions.