Tamarac, Florida Pest Control
Referred to as "The City For Your Life!," Tamarac is an exciting place to live along the southern border of Florida. Not only is this city known for its proximity to Miami and beautiful eastern beaches, but it has one of the most exciting nightlife atmospheres in the country. More than 60,000 people currently live, work, and play in Tamarac, surrounded by the Fort Lauderdale metro of more than 6,000,000 individuals. If you plan on stopping by this fast-paced bedroom community, consider visiting some of its exquisite dining areas, sunny beaches, and nightlife activities.
Tamarac is a Floridian city like no other, although this area struggles with many pest-related concerns year over year. The threat of pest infestations is growing exponentially, and the city is surrounded by moisture-loving, destructive animals like termites, ants, and bed bugs. Amco Pest Solutions is the original pest control provider of Tamarac, FL, boasting more than 8 decades of pest management experience. We are passionate about retaining high-quality specialists in the field and are committed to moving the needle forward in every visit with make. Take pest management into your own hands this year. Contact Amco Pest Solutions for an initial home inspection right away.
Home Pest Control In Tamarac, FL
Hundreds of homeowners in the Fort Lauderdale metro trust Amco Pest Solutions for all their residential pest control solutions. This largely includes the city of Tamarac and all its inhabitants, enjoying complimentary pest quotes and inspections since the 1930s.
Below are just a few reasons why southern Florida clients love Amco Pest Solutions:
Fully accredited pest control program
Founded with Ph.D. experience in chemistry
Same-day and emergency services for dire needs
Bleeding edge technology and innovative IPM techniques
A proud provider of exceptional customer service
Need quality pest control services fast? Amco Pest Solutions has an answer for any concern, offering three customizable residential pest control plans at a glance. Confirm your choice of a plan by filling out an online contact form as soon as possible.
Carpenter Ants Or Termites - Which Is Causing Damage?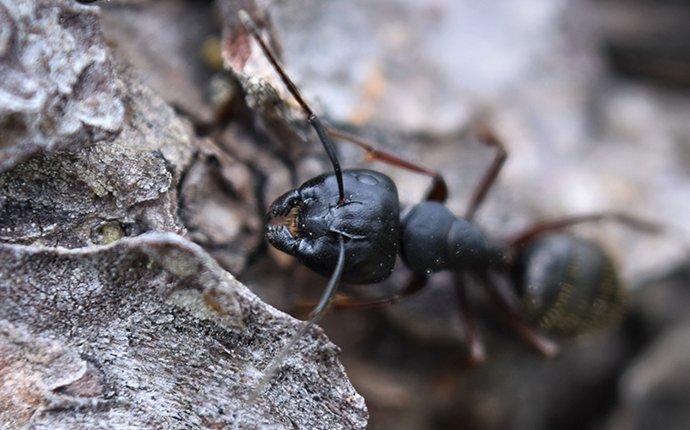 It's no secret that wood-eating insects are some of the most destructive pests in Tamarac homes. From powder post beetles to carpenter ants, the destruction left behind by these pests varies in both form and function. While some damage is only aesthetic or on a surface level, some insects create deep and recurring destruction that weakens the structure of your home. If this is allowed to continue, wood-eating insects could even cripple the foundation of your property.
If you have begun to notice wood loss around your home, it will be wise to first identify the source of the damage. Two of the most common wood-eating insects in this area are carpenter ants and termites. Here's how to identify which pest is causing damage to your Tamarac home:
Frass piles are typically caused by carpenter ants
Mud tunnels are created by termites
Both insects burrow through wood along the grain
Contact Amco Pest Solutions to schedule a wood-eating insect inspection at your earliest convenience.
Bed Bug Prevention Tips For Tamarac, Florida Residents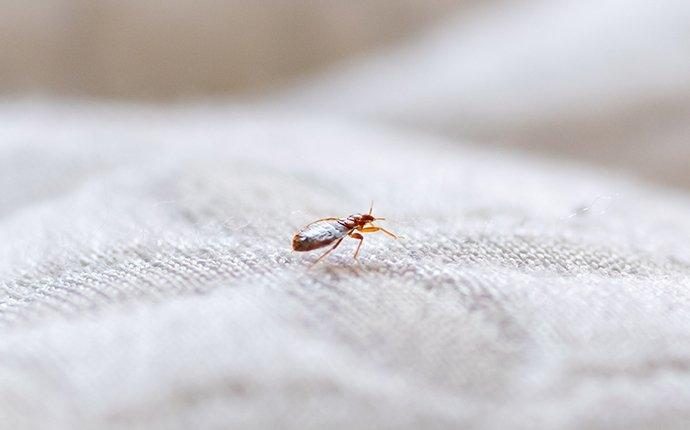 The following is a helpful list of ways to prevent bed bugs from infesting your Tamarac property:
Do not purchase secondhand appliances or furniture
Wash your clothing on the highest possible heat setting after an overnight trip
Clean sheets, pajamas, and bedding supplies regularly
For additional tips and tricks, please submit an online contact form to Amco Pest Solutions. We are looking forward to serving you and you helping you with effective bed bug control!
Commercial Pest Control In Tamarac, FL
Amco Pest Solutions loves our commercial peers in Tamarac, FL! As a small business ourselves, we have spent the better part of a century learning to keep pests away from our grounds, buildings, and loading areas. Equipped with all skills necessary for a modern pest control provider, our team is ready to provide blueprinted services for any commercial pest control need.
At Amco Pest Solutions, we don't believe in cookie-cutter pest control plans meant to satisfy the general public. In our experience, only meaningful and organized pest plans make a difference for thousands of needy businesses. We approach every one of our clients with the following steps:
1. An initial inspection that checks your building for signs of pests. We also observe the grounds for signs of encroaching species or potential problems.
2. We treat all levels of your building with your choice of pest control, ranging from green-based and natural products to traditional sprays and abatements.
3. We are committed to the 100% satisfaction of our customers. To ensure that your service is of the highest possible quality, we continuously return to your home to check for reoccurring pests. If they return, the net treatment is on us!
Strive for nothing but the best in your next commercial pest control treatment. Contact Amco Pest Solutions for a free estimate today.
Schedule Your Free Inspection
Complete the form below to schedule your no obligation inspection with Amco Pest Solutions.