Tamiami, Florida Pest Control
Situated in the Miami-Dade County area, Tamiami is known for its many residences, commercial properties, and its nearness to nature. For this reason, pest infestations are quite common for Tamiami's residents, which means ongoing professional pest control is often a necessary solution.
At Amco Pest Solutions, we provide comprehensive pest control services designed to provide the results you need without risk to the people on the premises. If you're in need of effective, long-lasting pest control solutions, contact us today. We'll be happy to go over your options and get you back to pest-free.
Home Pest Control In Tamiami, FL
When pests invade your home, the peace is broken and everyone inside is at risk for disease transmission, increased stress, and possible threats to your wellbeing and safety. For these reasons and more, it's always worth looking into residential pest control services to regain control of your home. No matter what type of pest problem you have, our team is ready to assist you by providing the residential pest control solutions you require to get back to normal, pest-free living.
We're with you from the first consultation through every follow-up visit, so you know you're getting the results you deserve. If you're experiencing pest problems, don't wait to contact our team. Give us a call today at Amco Pest Solutions for your complimentary inspection and to explore your pest control options.
Can The Wildlife In Tamiami Be Dangerous?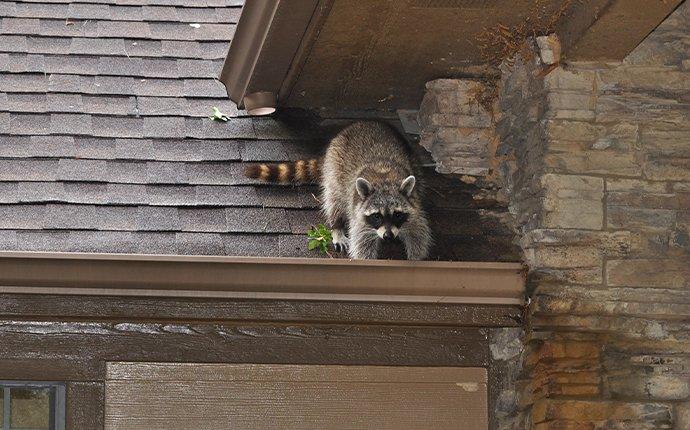 Most of the local wildlife can be considered interesting or even cute in the Tamiami area. However, that's only true when they stay far away from your property. In truth, wild animals are potentially dangerous once they've invaded your property. Most wild animals are afraid of people and will lash out when they're cornered or feel threatened. Even worse, some animals, like the raccoon, can transmit diseases like rabies or tularemia, which only heightens the potential danger.
Besides potential harm to your body, they're also known to cause significant property damage thanks to their size, claws, teeth, and other features. With so many ways to be negatively affected by wildlife infestation, the most important thing you can do is invest in professional wildlife control.
At Amco Pest Solutions, we have you covered from start to finish regardless of the type of animal that has invaded. We'll not only remove the animals today but place the necessary measures to ensure they don't return. If you suspect or notice a wildlife problem, contact our technicians today. Reach out to us today for your complimentary inspection and further details about your wildlife control options.
Six Signs Of Bed Bugs In Tamiami, Florida Homes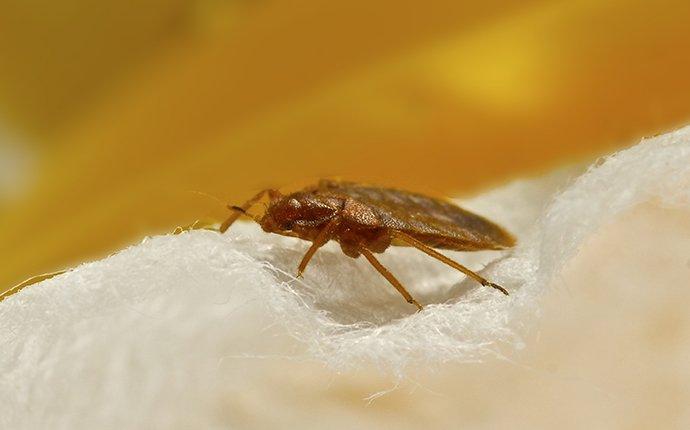 Bed bugs are nasty pests that love to dine on human blood and make life absolutely miserable for those unfortunate enough to suffer an infestation. By being proactive and looking for the signs of an infestation, you can easily stop one in its tracks. Six signs to look for are:
1. Bites: These are hard to distinguish from other bites, but they are a definite clue there's something is attacking you.

2. Bloodstains: If you have an infestation, you'll notice bloodstains on your sheets or pillowcases.

3. Shedding: Over time, bed bugs leave behind eggshells and shed skin.

4. Fecal Spots: Look for marks that look like marker stains.

5. Odor: You'll notice an offensive, musty odor in the air.

6. Live Sighting: If you see a bed bug, you have an infestation in progress.
Bed bugs are difficult to eliminate with standard options, and the do-it-yourself (DIY) option is surely a less effective solution. If you notice any of these signs, reach out to our team at Amco Pest Solutions for professional bed bug control services that can stop your bed bug problem in its tracks. Contact us today for your complimentary inspection.
Commercial Pest Control In Tamiami, FL
Every business needs to operate at full capacity to maintain success. When pest infestations occur, they harm your bottom line whether they upset your customers, damage your equipment, or may even force you to close your doors due to building code violations. The key to managing potential pest problems is to take prompt, decisive action at the first sign of trouble.
By partnering with our team, you and your team can remain in control the entire time. We use IPM (Integrated Pest Management) strategies to address your current problems while leaving behind the necessary measures to prevent future infestations. Experience effective commercial pest control services firsthand by reaching out to our team at Amco Pest Solutions today! Give us a call and we'll be happy to get you started towards becoming pest-free with a complimentary inspection.
Schedule Your Free Inspection
Complete the form below to schedule your no obligation inspection with Amco Pest Solutions.