Tenafly, New Jersey Pest Control
Located right off the Palisades Parkway, the borough of Tenafly, NJ is a bright spot in Bergen County. With the Hudson running along the eastern side of town, we experience a moderately humid climate with substantial levels of moisture and precipitation. These conditions mean increased levels of pest activity. Nuisance pests are eager to get onto your Tenafly property, and one measly pest can quickly grow into a large-scale infestation.
Amco Pest Solutions is here to offer you year-round protection from pest infestations. We're a family owned and operated company that has been servicing homes and businesses throughout Bergen County since 1935. For over 80 years, we've provided comprehensive pest protection that our customers can count on. As a QualityPro certified company and members of the NJAA, NPMA, and CAI, we take our work very seriously. We value quality, excellence, and integrity, working hard to bring you the best pest control solutions in the area. Contact us today to schedule your free inspection.
Home Pest Control In Tenafly, NJ
Whether you live in a small single household or a multi-family mansion, your Tenafly property is vulnerable to pest activity. With so many sources of water, food, and shelter readily available around your property, nuisance pests are eager to gain entry into your house. That's why professional pest protection is so important.
Amco Pest Solutions provides complete home pest control services, including:
Inspection
Interior and exterior
Problem areas and conducive conditions
Crawlspaces, beams, cracks, crevices, etc.
Treatment
Attic insulation
Crack and crevice treatments
Crawlspace encapsulations
Exterior foundation perimeter
Granular lawn treatments
Residual sprays
Sand spraying of baseboards
Follow-Up
Monthly, bi-monthly, quarterly options
Detailed reporting
Emergency services
Seasonal maintenance
Once our team completes a thorough inspection and identifies all pest activity, we'll come up with the best treatment plan for your needs. All of our methods are child-safe, pet-safe, and non-harmful to your property because your health and well-being are our main priority. Call us to set up your complimentary inspection and estimate.
Spider Prevention Tips Everyone In Tenafly, NJ Should Know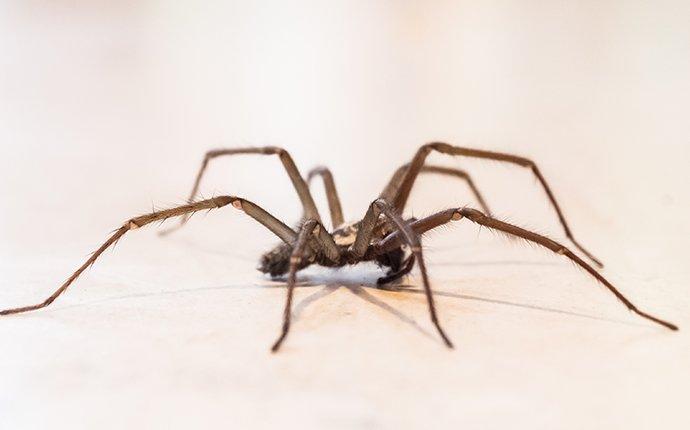 Not all spiders are so itsy-bitsy, and they're usually crawling up much more than just the waterspout. These intruders can reproduce quickly and infest many different areas around your property.
To minimize your exposure to spider infestations, try the following:
Examine your weatherstripping and replace it if damaged.
Install or repair window and door screens.
Keep your home clean and reduce clutter.
Keep other bugs away from your home.
Keep the exterior porch lights off.
Keep trash in tightly sealed containers.
Keep vegetation at least five feet from the outside walls of your home.
Keep your yard and vegetation neat and well-trimmed.
Reduce excess moisture around the property.
Remove easily accessible food sources.
Replace outside bulbs with yellow, insect-resistant bulbs.
Thoroughly dust, sweep, and vacuum regularly.
Use caulk or foam to seal up cracks and crevices.
Use cedar mulch, cedar hangers, cedar chests, cedar shavings, cedar blocks, etc.
The team at Amco Pest Solutions provides comprehensive spider control and prevention services that protect your property all year long. Give us a call today, and we'll schedule your free inspection and provide you with an estimate for our services.
Guide To Avoiding Termite Activity In Tenafly, NJ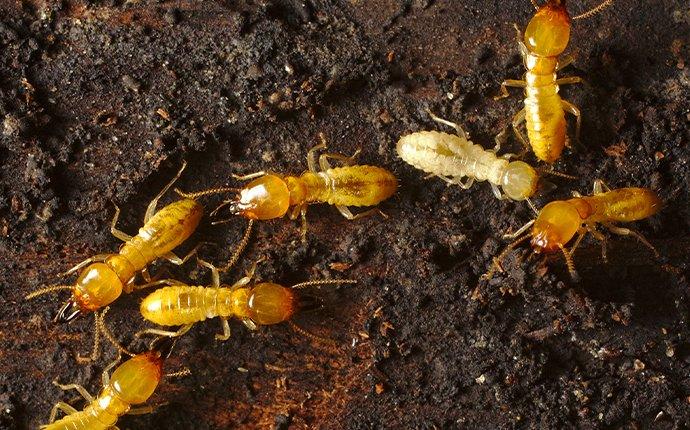 Termite damage can be devastating. These wood-eating pests can seriously threaten the structural integrity of your home, and that's why termite prevention is so important.
Here are some things you can try to reduce your chances of experiencing a termite infestation:
Apply weatherstripping around all your windows and doors.
Avoid any wood-to-soil contact on your property.
Eliminate rotting or moisture-damaged wood from the property.
Fix rotted areas of the roof to prevent entry.
Install a dehumidifier in moisture-rich areas of the house.
Keep wood stored away from the perimeter of your house.
Reduce excess moisture around the property.
Repair any leaky faucets and faulty pipes.
Thoroughly inspect all wood before bringing it onto your property.
Use vent fans in kitchens, bathrooms, and laundry rooms.
If you suspect any termite activity on your property, call in the team at Amco Pest Solutions right away. We offer extensive termite control and prevention services that you can count on for year-round protection against termite damage.
Commercial Pest Control In Tenafly, NJ
If you run a business in Tenafly, you need to protect your facility from the dangers of pest activity. Infestations threaten your entire operation, not to mention the health and safety of your customers and employees. You need to protect your business with professional pest solutions. Amco Pest Solutions offers quality commercial pest control services to all kinds of local businesses.
From schools and doctors' offices to restaurants and office buildings, our IPM (Integrated Pest Management) strategies provide year-round coverage from common pests, such as the following:
Ants
Bed bugs
Cockroaches
Fleas
Rodents
Spiders
Stinging insects
Termites
Ticks
Wildlife
No matter what type of pest problem you're dealing with, our highly trained pest experts can help. We use top-of-the-line products and innovative technologies to treat the infestation and prevent it from reoccurring in the future. Amco Pest Solutions is here whenever you need us, and we offer emergency and same-day services for your convenience. Get in touch with us to further discuss your commercial pest control needs.
Schedule Your Free Inspection
Complete the form below to schedule your no obligation inspection with Amco Pest Solutions.