The Bronx, NY Pest Control
The Bronx, NY, has a lot of character. We're proud to be New York tough, and that strength comes in handy in times of adversity, including during the occurrence of pest infestation. With so many people living and working in this borough, it's no wonder why pest activity is a year-round problem that local property owners have to deal with. When pests get into our homes and businesses, they wreak havoc and cause serious issues. The best way to guard your property against pests is with help from a team of experienced pest professionals.

Amco Pest Solutions is a full-service, family-owned and operated company that offers comprehensive, year-round pest protection. Since 1935, our team has been committed to providing the best residential and commercial pest control services in the area. We utilize the most updated technologies and innovative treatment methods to resolve your pest situation, no matter the scale. Contact us today to set up your complimentary inspection.
Residential Pest Control In The Bronx, NY
Your Bronx home provides you and your loved ones with everything you need. With ample sources of water, food, and shelter readily available around your property, you and your loved ones are provided for; but these are also pest attractants that draw local pest populations onto your property. That means your home is vulnerable to pest infestation, and that's why it's important to secure year-round protection from the team at Amco Pest Solutions.

We offer comprehensive residential pest control services that Bronx homeowners can rely on. From inspection to treatment all the way through our seasonal maintenance visits, our team is by your side every step of the way. As a QualityPro certified company and member of the NJAA, NPMA, and CAI, we take pride in what we do, and we always bring 100% to each and every job that we do. Reach out to us today to get started.
Benefits Of Crawl Space Insulation & Encapsulation In The Bronx, NY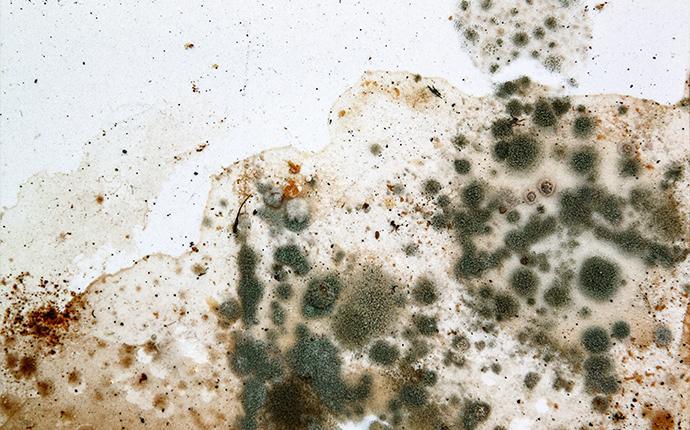 There are a lot of factors that go into maintaining your property. One of the major areas of concern can be your crawl space; this remote area has the potential to facilitate the growth of mildew and mold, leading to serious moisture issues. That's why it's important to consider your crawl space treatment needs. We offer insulation and encapsulation services that give you continued protection against harm. Here are some benefits of these treatments:
Controls moisture and air quality issues.

Prevents development of mold and mildew.

Eliminates wood rot and insect damage.

Keeps doors and windows from swelling.

Lowers heating and cooling bills.

Keeps belongings protected.

Seals out moisture and prevents leaking.

Maintains temperature throughout the area.
Insulation and encapsulation services help keep moisture out of your crawl space, protecting your property from moisture damage and all that comes with it. Call Amco Pest Solutions today to hear more about our crawl space treatments and we'll set up your complimentary inspection as soon as possible.
Signs Of Bed Bugs Every Homeowner Should Know In The Bronx, NY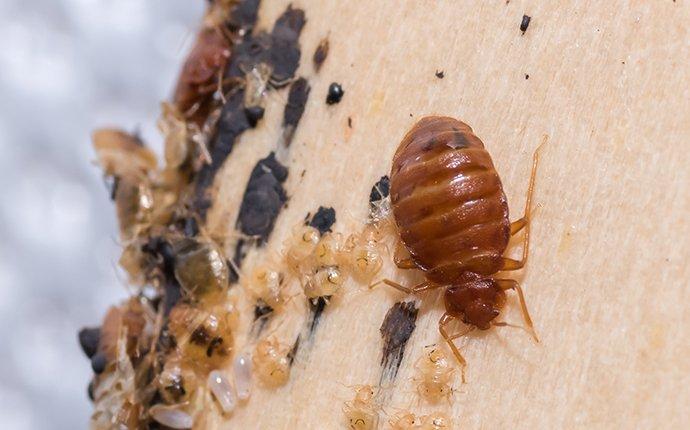 It is absolutely crucial to be able to identify signs of bed bug activity, because the sooner you discover the problem, the faster you can treat the infestation and prevent it from spreading further. Here are three signs bed bugs leave behind that can be helpful in detecting a potential infestation:
A line of little red bites that you wake up with in the morning.

Red blood spots on linens and bedding.

Rusty brown excrement spots on furniture, curtains, sheets, etc.
The best, most effective way to protect your home or business from the nightmare of bed bugs is to contact the team at Amco Pest Solutions. We know the habits and behaviors of these parasitic pests, and we are experienced in eliminating them completely from NYC properties. Contact us today to discuss your bed bug control needs; we're ready to help.
Commercial Pest Control In The Bronx, NY
Throughout the five boroughs, there are a lot of businesses, meaning the competition can get pretty fierce. If you want to maintain a good reputation around town, pest infestation just isn't an option. If your business experiences pest activity, absolutely everything is compromised. It's a real nightmare that can be hard to recover from, which is why we suggest professional pest control services. Here at Amco Pest Solutions, our commercial pest control services give local businesses the year-round protection from pest activity they deserve.

Through the use of our Integrated Pest Management (IPM) strategies and the most innovative technologies on the market, we target the heart of the problem and eliminate all pest activity from the inside out. With integrity, quality, and excellence, we promise to fix your commercial pest problem, whatever it may be. Contact us to further discuss your commercial pest control needs and how Amco can help protect your business from infestation.
Schedule Your Free Inspection
Complete the form below to schedule your no obligation inspection with Amco Pest Solutions.