The Hammocks, Florida Pest Control
Nestled in the heart of Miami-Dade County, The Hammocks, Florida is a thriving area packed with flawless examples of nature's beauty along with a full complement of residential and commercial properties. While this sounds like a slice of paradise, pests can quickly ruin a person's day, which is why professional pest control services are vital to keeping everything running smoothly.
The team at Amco Pest Solutions has provided full-service pest control to residential and commercial clients since 1935. We owe our longevity and history of success to our commitment to protecting the local community from the dangers pests can bring without risking your safety. Don't wait to take back control of your property. Call us today to learn more about your pest control options and our available year-round plans.
Home Pest Control In The Hammocks, FL
When you're home, you deserve to feel at peace and fully relaxed, which becomes tricky when pests invade. That's why ongoing residential pest control from our team at Amco Pest Solutions can be the difference between a happy home and a place you dread.
To keep your home functioning perfectly, we offer top-notch residential services that include but aren't limited to:
Attic insulation
Crack/crevice treatments
Crawl space encapsulations
Exterior perimeter treatments
Granular lawn treatments
Residual sprays
Sand spraying of baseboards
Every treatment we provide is for the betterment of your home and is always reliable, safe, and most importantly, effective. Contact us today to get started and keep your home safe and free of pests.
Do Mice In The Hammocks Carry Diseases?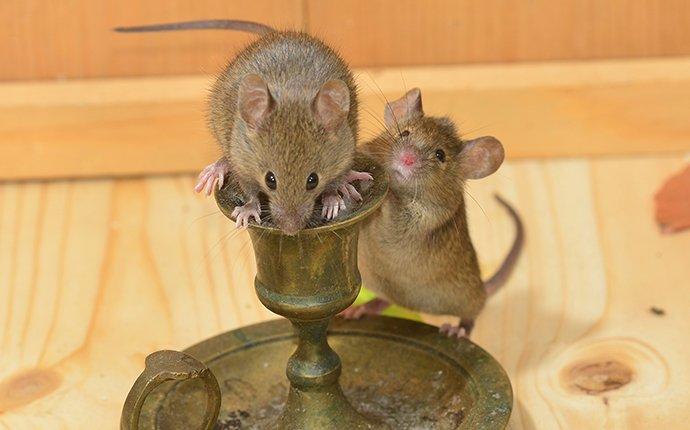 One of the most common home invaders people face in The Hammocks is mice. At first glance, this pest might even seem cute and relatively harmless, if not necessarily welcome in your home. However, mice actually pose several dangers for people, from property damage to disease transmission.
While not always a given, the number of diseases mice can transmit is startling and includes but isn't limited to:
Hantavirus Pulmonary Syndrome
Lassa Fever
Leptospirosis
Hemorrhagic Fever with Renal Syndrome
Lymphocytic Chorio-meningitis (LCM)
Omsk Hemorrhagic Fever
Plague
Rat-Bite Fever
Salmonellosis
Tularemia
Even worse, mice also carry fleas and ticks, which are known to transmit other diseases. Combined with an extremely high reproductive rate, and it's clear that professional rodent control services are needed if an infestation is suspected.
We work to obliterate the mice from your property while preventing them from making a return appearance. Contact us today to get your free estimate and learn more about your rodent control options.
How To Spot And Stop Bed Bug Infestations In The Hammocks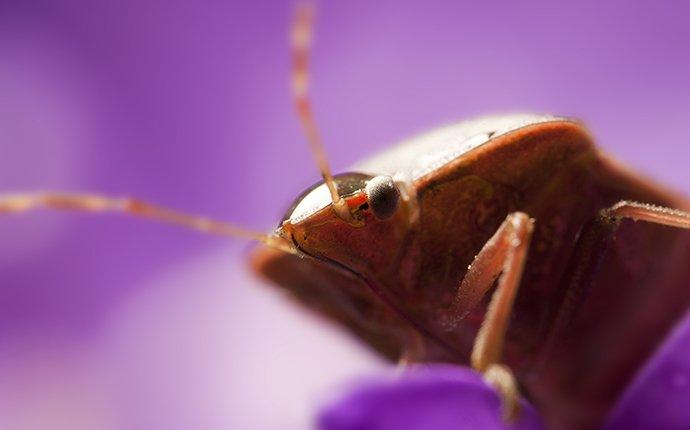 Bed bugs are an annoying and problematic pest that disrupts everyone's daily life. Thanks to their love of dining on people's blood, they cause several issues from stress to itchy bites and more. Even worse, bed bugs are difficult to detect, which is why prevention is a much better approach than control.
To reduce your chances of experiencing a large bed bug infestation, make sure to pay attention to the following signs of an infestation:
Bite marks in a row or a cluster on your body
Bloodstains on sheets or pillowcases
Strong musty odor
Bed bug fecal spots
Eggshells
Now that you know what to look for, you can try these prevention tips to get an edge in controlling the problem:
Inspect all items before bringing them inside
Maintain high cleanliness levels
Inspect hotel rooms before accepting when traveling
Wash and dry all clothing, linen, and bedding on high heat
Even the best effort can still leave you vulnerable to an infestation. In those cases, the best way to become and remain protected is through professional bed bug control from Amco Pest Solutions. Reach out to us today to discuss your bed bugs needs and request a free inspection.
Commercial Pest Control In The Hammocks, FL
Day in and day out, you do everything you can to make sure your business runs smoothly, the customers are happy, and your employees are satisfied. The last thing you have time for is an out-of-control pest infestation, which is where the team at Amco Pest Solutions comes into play.
We provide dependable commercial pest solutions designed to eliminate the problems you're facing promptly so you can get back to focusing on what's most important. With the use of Integrated Pest Management (IPM), we're able to protect your facility from the likes of ants, bed bugs, fleas, ticks, stinging insects, and much more.
Trust in the experts at Amco Pest Solutions. We only use the most up-to-date technologies and products, ensuring you get the best results possible. Contact us today to learn more about our commercial pest control services and request your no-obligation inspection.
Schedule Your Free Inspection
Complete the form below to schedule your no obligation inspection with Amco Pest Solutions.