Union Township, New Jersey Pest Control
Union Township, NJ is filled with so much history and so many lovely people, how could it not be a great place to live? We enjoy the moderately humid, subtropical climate of New Jersey, which attracts visitors from near and far. Unfortunately, our environment also attracts nuisance pests. These intruders will seek entry onto your property all year long in search of food, water, and shelter, and you need year-round protection from infestations.
Amco Pest Solutions is a full-service, family owned and operated business with over 80 years in the pest control industry. Since 1935, we've been providing complete pest protection to homes and businesses across Union County and throughout the entire state of New Jersey. We are members of the NJAA, NPMA, and CAI, placing a great deal of importance on quality, integrity, and excellence. Whatever the status of your pest situation, we can help. Give us a call today to set up your free inspection and estimate.
Home Pest Control In Union Township, NJ
Your Union Township home is every nuisance pest's dream. Your house has all the amenities they could ever want, and they're determined to find a way inside. Residential pest control services are so important because an infestation can seriously threaten the health and safety of your loved ones and your property. Amco Pest Solutions provides extensive pest solutions for all kinds of residences.
Our service process includes the following:
Inspection
Interior and exterior
Problem areas and conducive conditions
Crawlspaces, beams, cracks, crevices, etc.
Treatment
Attic insulation
Crack and crevice treatments
Crawlspace encapsulations
Exterior foundation perimeter
Granular lawn treatments
Residual sprays
Sand spraying of baseboards
Follow-Up
Monthly, bi-monthly, quarterly options
Detailed reporting
Emergency services
Seasonal maintenance
From inspection to treatment through our seasonal maintenance visits, our team is by your side every step of the way. We develop all of our pest control solutions with you in mind. Our treatments prioritize child and pet safety because the health of you and your loved ones is always our primary concern. Contact us today to discuss your residential pest control needs; we're ready for your call.
Protect Your Union Township, NJ Home From Rodents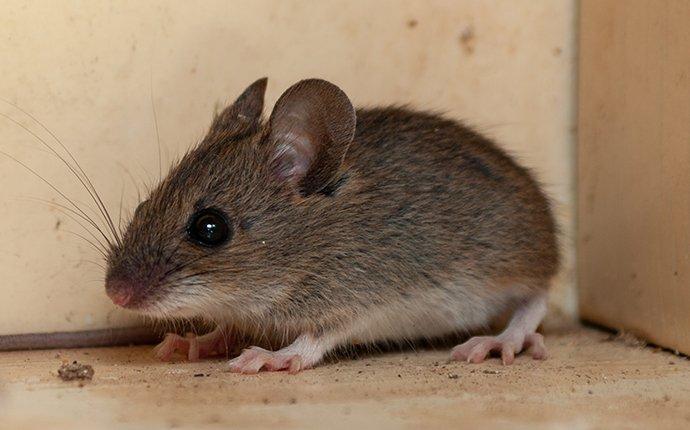 No one wants to witness a hairy rodent scurrying across their kitchen. It's upsetting, it's unsanitary, and it's extremely threatening to your health and safety. Rodents not only cause widespread contamination around the house, but they also damage the structure of your home.
Here are some effective preventative measures you can take:
Block off cracks and crevices in your walls and foundation.
Get rid of easily accessible food sources.
Keep all food in gnaw-proof containers.
Keep woodpiles away from the foundation.
Maintain cleanliness and eliminate clutter around the house
Promptly wipe up spills and crumbs.
Reduce excess moisture and water sources.
Seal up entry points.
Store your trash in a tightly sealed metal container.
For the most reliable, year-round protection from rodent infestations, you need to secure the help of the pest professionals. Amco Pest Solutions will identify all rodent activity, eliminate it, and put in place the necessary structural modifications to keep them from coming back in the future.
Signs Termites Leave Behind On Your Union Township, NJ Property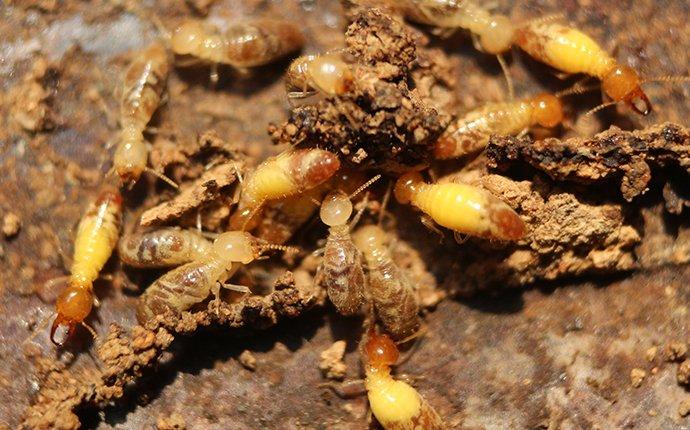 Termites are wood-eating pests with the ability to cause large-scale property damage. The scope of their destruction can be colossal, putting you and your loved ones in danger, not to mention the financial repercussions of termite damage.
Catching termite activity before it spreads too far can prove helpful in preventing the spread of an infestation.
Here are some common signs to look out for:
Damp, damaged or weakened wood
Gallery tunnels through drywall
Hollow sounding wood when tapped upon
Mud tubes in the ground traveling to openings along your foundation
Painted walls that bubble and peel
Swarmer termites flying around looking for new nesting sites
Visible cracks and crevices along the foundation
Wings discarded on the floor near doors and windows
Worker termites in the soil, which look like white ants
To effectively protect your property from the detriments of termite activity, you need professional services. Amco Pest Solutions offers year-round termite control and prevention services that protect your property from the harmful effects of termites. There's no time to waste when it comes to termites, so call us today, and we'll get your inspection on the calendar.
Commercial Pest Control In Union Township, NJ
Union Township has a lovely downtown filled with all kinds of businesses. From restaurants to healthcare facilities, every business is, unfortunately, susceptible to pest activity. Amco Pest Solutions offers comprehensive commercial pest control services to protect local companies from pest infestations all year long.
Some of the common New Jersey pests we regularly deal with include:
Ants
Bed bugs
Cockroaches
Fleas
Rodents
Spiders
Stinging insects
Termites
Ticks
Wildlife
We use proven IPM (Integrated Pest Management) strategies to tackle the problem, no matter how big or how small. Our emergency and same-day service options mean that whenever you need us, we'll be there. Amco Pest Solutions is a QualityPro certified company, and our team of highly trained pest technicians uses only the most up-to-date products and innovative technologies to solve your commercial pest problems, whatever they may be.
Schedule Your Free Inspection
Complete the form below to schedule your no obligation inspection with Amco Pest Solutions.