Complete Pest Control In Wall, NJ
The township of Wall, NJ, is filled with natural wonder. With the Atlantic Ocean just to the east and lovely scenes of nature's greenery just to our west, we have beauty to behold at every turn. We're not the only ones who like it here, however. Pests are also drawn to conditions here in Wall, and that means our homes and businesses are susceptible to the nightmare of infestation all year long. The most effective way to guard your property against infestation is to rely on the pest professionals.

Welcome to Amco Pest Solutions. We're a family-owned and -operated company with more than 80 years of experience in the successful detection, extermination, and prevention of pest activity. We service residential and commercial properties all across Monmouth County and surrounding communities throughout the state of New Jersey. We are proud members of the NJAA, NPMA, and CAI, and our company is QualityPro certified, so you can rest assured knowing your property is in the most capable and professional hands possible. Contact us today to learn more and we'll get the ball rolling.
Residential Pest Control In Wall, NJ
Wall is filled with lovely homes, which can sometimes mean some not-so-lovely things lurking around the corners. Sneaky pests are always close by, looking for sources of food, water, and shelter on your property and inside of your home. Household pest infestation exposes you and your loved ones to a long list of adverse health and safety consequences, which is why it's a good idea to secure regular pest control services from a team of highly experienced pest professionals.

The team at Amco Pest Solutions is here to serve you. Our residential pest control services give homeowners the year-round coverage from common area pests that they deserve. Some of the common New Jersey pests we regularly deal with include: termites, ants, spiders, bed bugs, rodents, cockroaches, fleas, ticks, stinging insects, and wildlife. Whatever pest problem you're dealing with, we're here to help. Our same-day and emergency services are available to meet your needs, whatever they may be. Get in touch with us today to set up your free inspection.
Three Helpful Tips For Preventing House Flies In Wall, NJ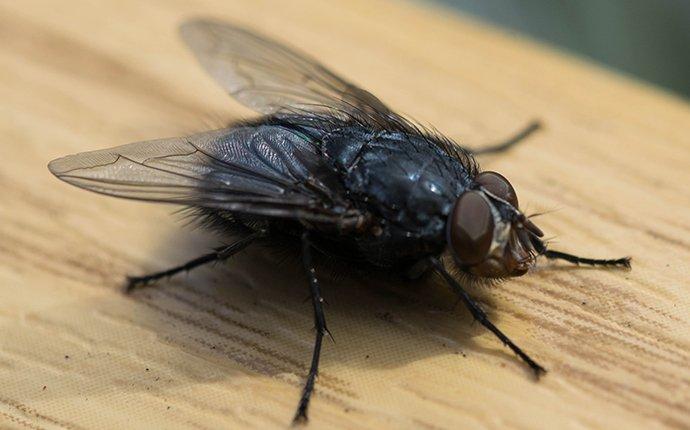 Not only are flies extremely annoying, but they're actually a real threat to your health. Flies travel around, landing on all kinds of disgusting surfaces, including dead animals, rotting food sources, piles of manure, and heaps of trash. They land on feces and dumpsters to gather nutrients, and they pick up and spread all kinds of diseases. If you want to take preventive measures to keep flies off your property, try the following:
Maintain a high level of cleanliness around your property, keeping things as sanitary as possible. Take out trash regularly, and store the garbage in well-sealed bins.

Clean up crumbs and spills promptly, and make sure to store all food in airtight containers. Be sure to address dirty dishes right away, and eliminate any clogged drains.

Get protective screens for all doors and windows. Replace any damaged or torn screens, and seal any cracks and holes in your structure to prevent entry.
The best way to protect your property from a fly infestation is to contact the team of pest professionals at Amco Pest Solutions. We are highly experienced in the detection and elimination of fly activity, and we guarantee lasting results you can depend on. Get in touch with us today to get started.
Common Signs Of Bed Bug Activity In Wall, NJ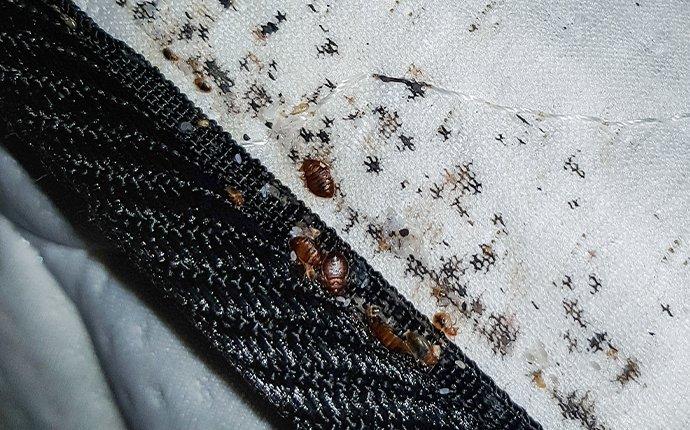 The first indication of a bed bug infestation is usually waking up with a fresh line of red bites that you didn't have when you went to sleep. Since bed bugs are nocturnal, they only come out to feed on human blood at nighttime, making it difficult for us to catch them in the act. So, if you discover these bites, it's time to take action.

If you see tiny red spots on your bedding and linens, you probably have an infestation on your hands. These spots are bloodstains that are left behind from bed bugs after they feed on their host. It's evidence of their nightly feeding, and it means you need to act fast.

Another indication of a bed bug infestation is seeing small brown spots on your bedding, linens, upholstery, clothing, etc. This is excrement that the bed bugs leave behind wherever they go. If you see these, it's time to give us a call. Here at Amco Pest Solutions, we offer complete bed bug control treatments that will give you the pest-free results you're looking for.
Commercial Pest Control In Wall, NJ
If pests enter your business, they can seriously threaten your property and your reputation, not to mention the well-being of your customers and employees. Amco Pest Solutions provides complete commercial pest control services that Wall business owners can feel good about. We treat a long list of commercial properties including healthcare facilities, schools, restaurants, government offices, and many others.

We start with a thorough inspection of the interior and exterior, concentrating on common problem areas and conducive conditions in order to develop the right plan of action to treat the infestation. Our educated pest technicians use dependable Integrated Pest Management (IPM) systems to bring you an absolutely pest-free business all year long. Contact us today to schedule your free inspection; we look forward to your call.
Schedule Your Free Inspection
Complete the form below to schedule your no obligation inspection with Amco Pest Solutions.