Warren, New Jersey Pest Control
The township of Warren is known to be one of the most attractive communities in the state of New Jersey. The beautiful homes, the wildlife, the friendly suburban people – there's so much to love about Warren. But, we're not the only ones who love it here. Nuisance pests are also big fans of Warren, and that means your property is vulnerable to pest infestations. An infestation can be extremely threatening to you and your loved one, which is why professional pest protection is crucial.
Welcome to Amco Pest Solutions: Warren's number one source for complete pest control services. Since 1935, our family owned and operated company has been protecting local homes and businesses from the dangers of pest activity. We service residential and commercial properties all across Somerset County and the surrounding New Jersey communities. With over 80 years of experience in the industry, we've seen it all. No matter what type of pest situation you're dealing with, give us a call today. We offer complimentary inspections and estimates.
Home Pest Control In Warren, NJ
What's there not to love about living in Warren? Your Warren residence is your safe space, where you go to get away from it all. But nuisance pests can quickly turn your safe space into a danger zone. Infestations not only threaten the safety of your property, but it puts the health of your loved ones at risk. The best way to protect them is to secure professional pest control solutions.
Amco Pest Solutions offers comprehensive residential pest control services, including:
Inspection
Interior and exterior
Problem areas and conducive conditions
Crawlspaces, beams, cracks, crevices, etc.
Treatment
Attic insulation
Crack and crevice treatments
Crawlspace encapsulations
Exterior foundation perimeter
Granular lawn treatments
Residual sprays
Sand spraying of baseboards
Follow-Up
Monthly, bi-monthly, quarterly options
Detailed reporting
Emergency services
Seasonal maintenance
As members of the NJAA, NPMA, and CAI, we expect the best from ourselves, and so should you. We're a QualityPro certified company that always puts customer safety first. All of our treatments are child-friendly, pet-friendly, and never harmful to your property. Contact us today to discuss your residential pest control needs.
How Dangerous Are Ticks In Warren, NJ?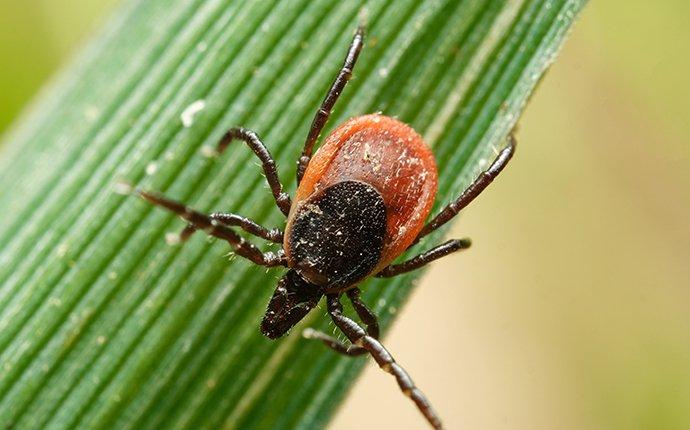 Ticks are tiny, but they can have some big consequences. These parasitic pests latch onto their chosen host and leisurely feed on their blood. They often go undetected for long periods, meaning the ticks burrow deeper into the skin of their host, exposing them to a long list of health conditions, such as:
Anaplasmosis
B. miyamotoi disease
Babesiosis
Bourbon virus
Chikungunya
Colorado tick fever
Dengue
Ehrlichiosis
Encephalitis
Heartland virus
Lyme disease
Malaria
Powassan virus
It's crazy to think that such a tiny pest can lead to such a long list of diseases. Ticks can seriously threaten your health, and that's why it's so important to secure professional pest control services. Amco Pest Solutions can protect your property from tick activity all year round, keeping you and your loved ones out of harm's way.
Is Termite Control Important In Warren, NJ?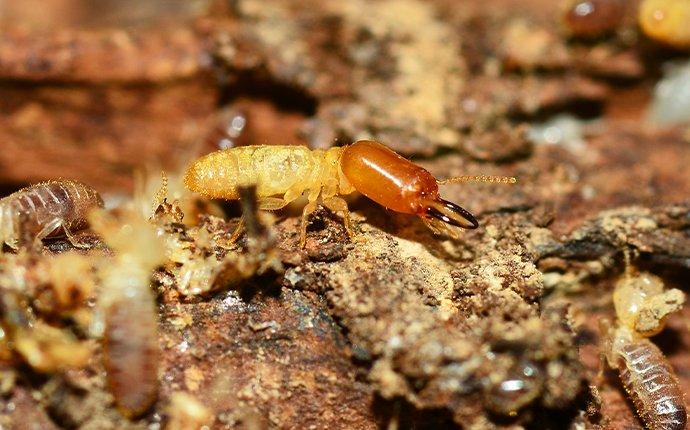 Termite damage is devastating on many levels. These wood-eating pests feed on the construction of your home, causing large scale property damage. As termites eat away at your property, they threaten the structural integrity of the building, putting you and your loved ones in danger.
The destructive consequences of termite activity can also hurt your wallet. Repairs are costly, to say the least, and the longer the infestation goes undetected, the more damage they can cause. Most homeowners' insurance doesn't cover termite damage, meaning the prices will skyrocket even more.
The expenses that a termite infestation incurs can be detrimental. U.S. home and business owners spend more than five billion dollars every year on termite repair and prevention costs. That's a lot of money that Americans could have saved had they secured their properties with termite control services.
Amco Pest Solutions provides year-round termite control and prevention services that protect your property and your wallet from the harmful effects of termite activity.
Commercial Pest Control In Warren, NJ
Warren Township has a busy commercial scene. Businesses big and small fill our community, and though they may all be different, they have one thing in common: pest attractants. With so much food, water, and shelter in the same place, nuisance pests simply can't resist your building, which is why commercial pest control services are a must.
Amco Pest Solutions covers local businesses from many common pests, such as:
Ants
Bed bugs
Cockroaches
Fleas
Rodents
Spiders
Stinging insects
Termites
Ticks
Wildlife
Using the best products and technologies on the market, our educated pest technicians treat every nook and cranny of your property. We utilize IPM (Integrated Pest Management) solutions to exterminate the problem and protect your facility from infestations moving forward. With same-day and emergency service options, our customers know that we're there for them around the clock. Give us a call to set up your free inspection.
Schedule Your Free Inspection
Complete the form below to schedule your no obligation inspection with Amco Pest Solutions.