Westfield, NJ Pest Control
Westfield, NJ, is a lovely community with a lot to offer. Just a short commute to NYC, Westfield provides easy access to the excitement of city life while maintaining that sense of close-knit, suburban charm that we've grown to know and love. The comfort of living and working in Westfield is apparent, and local pest populations couldn't agree more. These year-round intruders seek entry onto our properties for food, water, and shelter access, and that means our homes and businesses are vulnerable to potential pest infestation.

Amco Pest Solutions is your go-to source for dependable pest control services. Since 1935, our family-owned-and-operated company has provided quality residential and commercial pest solutions to the people of Union County and surrounding communities throughout New Jersey. Our team of pest professionals is extensively experienced in the complete detection, extermination, and prevention of nuisance pests, and we've got more than eight decades of experience to prove it. Contact us today to set up your free inspection.
Residential Pest Control In Westfield, NJ
Household pest infestation poses a huge threat to you and your loved ones, which is why professional pest protection is the only way to go. The team at Amco Pest Solutions offers comprehensive residential pest control services that guard you and your loved ones from the effects of pest infestation all year long. After a thorough inspection, we develop a treatment plan just for you.

We use tried-and-true Integrated Pest Management (IPM) strategies to target the heart of the problem and eliminate it at its source. Our educated service technicians prioritize the health and safety of your children, pets, and loved ones, so you can rest assured knowing you're in good hands. From inspection to treatment, all the way through our follow-up services, we're with you every step of the way. Call us to learn more.
Guide To Avoiding Mosquitoes In Westfield, NJ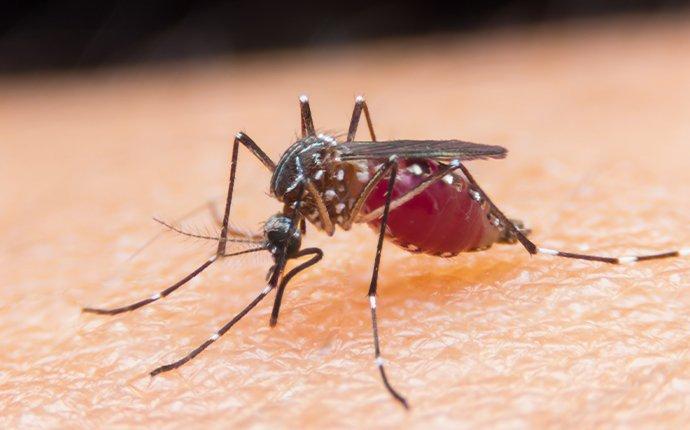 Not only do mosquitoes leave us with itchy, red welts, but they also have the potential to transmit a long list of vector-borne illnesses to the victims they bite, so it's very important to minimize your exposure to mosquitoes in order to lessen your chances of getting bitten. Here are some tips to help you avoid these vector pests:
Divert water away from house by maintaining gutters and downspouts.

Eliminate all sources of standing water, including birdbaths, pet water bowls, etc.

Keep vegetation well-trimmed and keep the grass short.

Keep windows and doors closed when possible.

Repair all door and window screens to prevent entry.

Wear mosquito repellent and clothing treated with DEET.
While these efforts can help, the truth is that professional mosquito control is the only sure-fire way to keep these pests away from your property. Amco Pest Solutions offers comprehensive mosquito control and prevention services that deliver year-round protection from the potential dangers of mosquitoes. Call us today to learn more.
Three Telltale Signs Of Bed Bug Infestation In Westfield, NJ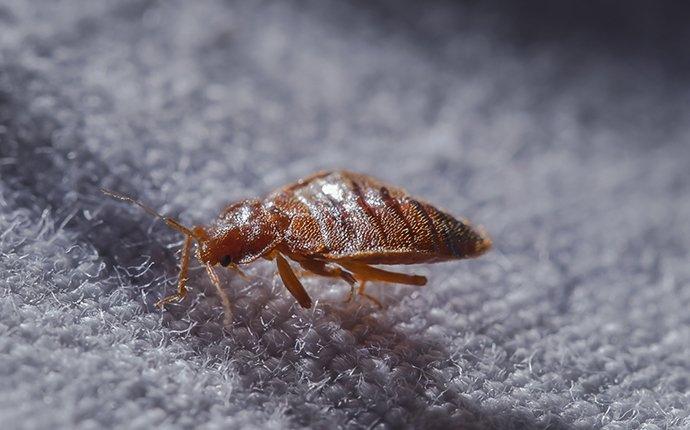 If you think you may have a bed bug infestation, it's important to be able to identify the telltale signs. Aside from waking up with a line of red bites, here are three other common signs of bed bug activity to be on the lookout for in your Westfield home or business:
There may be small red spots on your bedding and linens. These are stains left behind after bed bugs finish feeding on human blood at night.

Watch out for rusty, dark excrement, and fecal spots on your linens, mattresses, clothing, and walls. Bed bugs leave these behind wherever they've been hiding.

You may discover eggshells and shed skins around their hiding areas. As bed bugs progress through their life cycle, they leave behind these little remnants of evidence.
For the best bed bug control services in the tri-state area, call on the team at Amco Pest Solutions. Our experienced staff of expert pest technicians is ready to tackle your bed bug problem, no matter the scale. Call us today to set up your initial inspection and we'll get the ball rolling.
Commercial Pest Control In Westfield, NJ
If you own a business in Westfield, pest infestation is unfortunately a year-round threat that you should be aware of. When your business experiences pest activity, your health, and safety are seriously compromised, not to mention the overall wellbeing of your employees and customers. The most effective way to protect your facility from the detriments of pest infestation is by relying on help from the pest professionals. That's where we come in.

For the last 80 years, Amco Pest Solutions has been providing comprehensive commercial pest control services to local businesses, big and small. Some of the common New Jersey pests we regularly deal with include ants, termites, bed bugs, spiders, cockroaches, fleas, ticks, rodents, stinging insects, and wildlife. Once we finish a thorough inspection, we come up with a customized treatment plan for you. Our follow-up visits are scheduled on a monthly, bi-monthly, of quarterly basis to meet your needs, and with our seasonal maintenance and emergency services, you can be sure your property is protected around the clock. Get in touch with us to set up your complimentary inspection.
Schedule Your Free Inspection
Complete the form below to schedule your no obligation inspection with Amco Pest Solutions.