Weston, Florida Pest Control
Renowned for its multi-layered landscapes and distinct neighborhoods, Weston is no stranger to accolades. CNN has labeled it as one of the "Best Places To Live In America" while Family Circle has declared it one of the "Ten Best Places For Families". There's no doubt that Weston holds a place as one of Miami's top suburbs. It blends the proximity to city life with excellent schools, flowing waterways, picturesque trails, and all of the tranquil beauty Florida has to offer.

Bordering the Everglades, Weston holds a strong connection to nature with expansive elements of greenery scattered throughout the area. Unfortunately, these 'wild spaces' also come with some drawbacks, including pest activity. The insects, mammals, and wildlife creatures in this area are extremely difficult to control and seem to be intensifying with each passing year.

The team at Amco Pest Solutions is proud to defend against Weston pests of any size, offering cutting-edge products and strategies since 1935. Confirm a place on the Amco service roster by calling our nearest office location today.
Residential Pest Control In Weston, Florida
Every household in the Weston area is at risk for ongoing pest activity throughout the year with pests becoming huge problems during all seasons. Mice and rats particularly love the winter, where they can infiltrate homes and find food for their young. Ants and roaches enjoy the hot and humid summers and scurry into pantries when least expected.
To be protected against pests during all times of the year, Weston homeowners should invest in residential pest control plans from Amco Pest Solutions. We offer three plans to start you on your pest control journey:
Home Protection Plan

Convenience Plan

Convenience Plan Plus
Connect with Amco Pest Solutions online to receive your free residential pest control estimate.
Are Skunks In Weston, Florida Dangerous?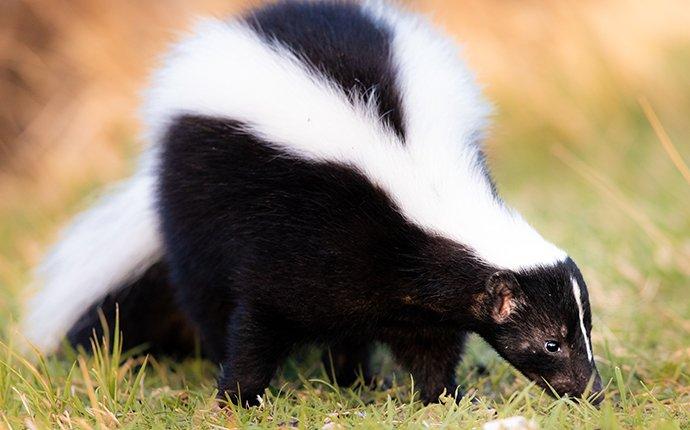 There are all kinds of wildlife species native to the Weston area, including raccoons, opossums, snakes, and pest birds. However, there is one animal in particular that gives Weston homeowners a lot of grief: skunks. These black and white striped creatures are best known for their long furry tails, sharp snouts, and very smelly spray. The defensive stink spray of the skunk may take days or even weeks to scrub out correctly.

Since skunks are known for being aggressive when approached, these animals are considered to be quite dangerous. Scratches, bites, or cuts caused by skunks may spread serious illnesses such as bacterial infections or rabies. If you think or know that you have been attacked by a skunk, please seek medical attention right away.

If you are concerned about the potential of skunks invading your Weston property, Amco Pest Solutions can help. Reach out to one of our local representatives to schedule an initial visitation.
Three Tips You Can Use To Avoid Bed Bugs In Weston, Florida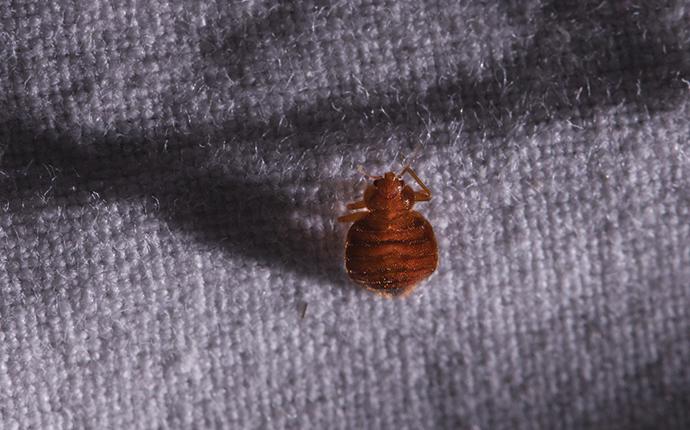 As unfortunate as it may be, bed bugs are an increasingly common pest in the Weston area. Thanks to a large amount of traffic during daytime and nighttime hours, pests like bed bugs have an opportunity to spread in large numbers. Here are three helpful tips you can use to avoid bedbugs in your home or business.
Do what you can to reduce the amount of unwashed clothing after a trip. All articles of clothing, even those unworn, should be washed on the highest heat setting. Make sure that they are cleaned immediately, and do not sit around in the house for long periods.

Inspect all overnight lodgings for signs of bed bug activity. Check for feeding marks, excrement stains, and other concerning details.

Have frequent home bed bug inspections from the team at Amco Pest Solutions.
Call our Weston office at Amco Pest Solutions to begin bed bug inspections or treatments at your earliest convenience.
Commercial Pest Control In Weston, Florida
When your Weston business is threatened by encroaching pest activity, you might have much more on the line than just your reputation. Pests can threaten your health inspections, customer safety, and employee retention. Unless they are addressed quickly, they may become a serious detriment to your success.
Amco Pest Solutions has over 80 years of dedicated pest management experience, helping hundreds of Weston residents get and stay vermin-free. With every customized plan, we offer the following services:
Pest bird mitigation

Prevention cleaning

Mitigation and management
Have your business professionally inspected against pests with the team at Amco Pest Solutions. Call today to schedule an appointment now.
Schedule Your Free Inspection
Complete the form below to schedule your no obligation inspection with Amco Pest Solutions.