What Do You Do When Wildlife Invades?
Most of the time, wild animals stay where they belong, but when they get too close for comfort, what should you do? When wildlife like raccoons, skunks, or snakes get into your house, they must be taken care of, but trying to remove them on your own can be dangerous. Amco Pest Solutions offers a six-step wildlife control program that not only gets rid of wildlife from your house but also returns your home to the condition it was in before the infestation.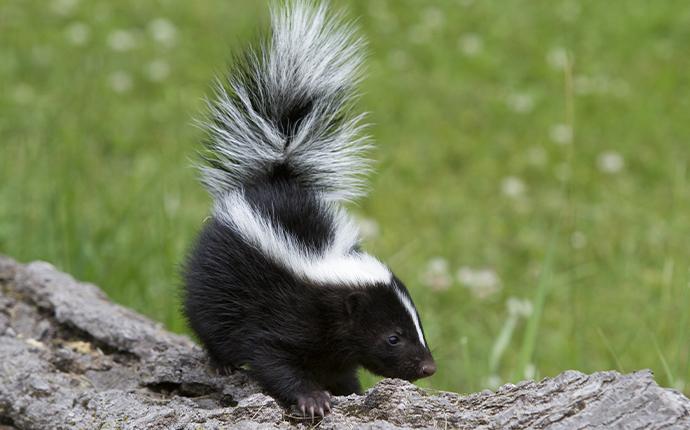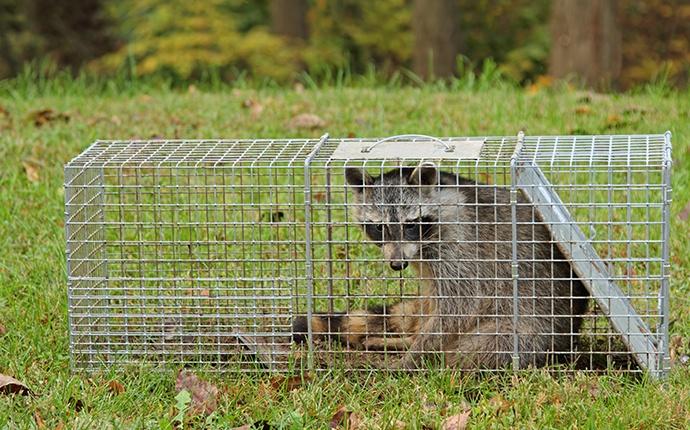 Our Wildlife Control Process
Inspection & Analysis
In order to provide you with the best treatment for your particular problem, we begin by inspecting your property to determine what wildlife is present and how they're getting inside. We'll then customize a plan to target the pests that are causing you problems.
Trapping & Removal
We provide live trapping and removal services. We'll place the traps in locations that are safe for your family, and we'll check them regularly until we've removed all wildlife.
Sanitize & Deodorize
When wild animals get into your home, they spread dangerous pathogens around. Amco Pest Solutions uses biodegradable solutions to spray the affected areas, whether in your attic or other areas of your home, to eliminate these pathogens.
Damage Repair
Depending on how extensive the damage is that the wildlife caused, we'll develop a plan to repair it.
Proofing & Exclusion
The most important step in ensuring that wildlife cannot return is sealing up entry points and animal proofing your home. We provide several services, including installing chimney caps, roof vent covers, new crawlspace doors, crawlspace vent covers, and the Critter Proof Gutter Protection System.
Insulation Damage Replacement
If your insulation were damaged during your wildlife infestation, we would replace it with treated cellulose insulation. This treated insulation protects your home against pests.
Wildlife Threats In New Jersey, New York, & Florida
Common wildlife we see in and around homes and businesses include:
Opossums
Raccoons
Skunks
Chipmunks
Squirrels
Birds
Rats
Mice
While many of these animals may seem cute and cuddly, the damages and dangers they pose are anything but.
The first and most obvious is the property damage they create. Just to get inside, wildlife can tear into your walls, roofing, and siding in order to create an entryway. Depending on the area, this can lead to untold damage not only from the direct destruction itself, but also from the secondary problems that destruction can create, such as water damage.
Secondly, there is the risk for disease and pathogens they can spread. Opossums, raccoons, and rodents are all notorious for the many diseases they can bring into human dwellings. Should you come into direct contact with one of these animals, you also risk your family or pets getting directly attacked, which can lead to problems like rabies in dogs and cats.
Making all of this worse is the harmful elements they leave behind. Even if you're able to successfully remove the wildlife problem on your own, the biological elements they leave behind such as droppings, urine, and dead bodies can all not only ruin your home but also create serious health hazards for everyone inside.
Why Professional Wildlife Control Is Essential
When wild animals invade residential and commercial structures, they bring numerous problems inside with them. Making matters worse, trying to deal with the problem yourself exposes you to numerous potential dangers and downsides.
And if you fail to treat the entire problem, or fail to completely seal off your home in the aftermath, you can never be too sure that the problem won't simply reappear in the future.
Simply put, anyone with a wildlife problem is always best served by bringing a professional onboard. At Amco, we have almost a century of experience dealing with wildlife of every shape and size. We can handle the entire problem, keeping your family safe while ensuring the entire infestation is safely removed from the premises. Contact us today for more information about our comprehensive wildlife treatment programs.
Schedule Your Free Inspection
Complete the form below to schedule your no obligation inspection with Amco Pest Solutions.