Wyckoff, New Jersey Pest Control
Right off of route 208, between Midland Park and Franklin Lakes, is our charming town of Wyckoff. There are so many reasons to love living here; it's almost impossible to list them all. Our humid climate makes Wyckoff a pleasant place for not only humans but nuisance pests as well. These intruders are seeking entry into your Wyckoff property all year long, meaning you're vulnerable to the dangers of a pest infestation.
Amco Pest Solutions is ready to tackle your pest problem, whatever it may be. We are a full-service pest control company that has been servicing residential and commercial clients all over Bergen County since 1935. For over 80 years, it has been our mission to protect local homes and businesses from the dangers of pest infestations. We utilize the most updated technologies and innovative treatment methods to take care of the situation, no matter the scale. Give us a call today to discuss your pest control needs.
Home Pest Control In Wyckoff, NJ
With so many beautiful homes in Wyckoff, it's no wonder nuisance pests are always trying to get inside. With all the readily available sources of food, water, and shelter in your house, your property is exceptionally vulnerable to pest infestations. Professional pest protection is the safest way to go. Amco Pest Solutions offers complete residential pest control solutions to residents all over Wyckoff and the surrounding areas.
Our home pest control services include the following:
Inspection
Interior and exterior
Problem areas and conducive conditions
Crawlspaces, beams, cracks, crevices, etc.
Treatment
Attic insulation
Crack and crevice treatments
Crawl space encapsulations
Exterior foundation perimeter
Granular lawn treatments
Residual sprays
Sand spraying of baseboards
Follow-Up
Monthly, bi-monthly, quarterly options
Detailed reporting
Emergency services
Seasonal maintenance
From inspection to follow-up visits, we're with you all the way. We are a family owned and operated company that places a great deal of importance on customer satisfaction. We know how important it is to keep your loved ones safe, which is why all of our treatments are child-friendly and pet-friendly. We also offer same-day and emergency services, so you can rest assured knowing we're there for you whenever you need us.
Guide To Minimizing Ants In Wyckoff, NJ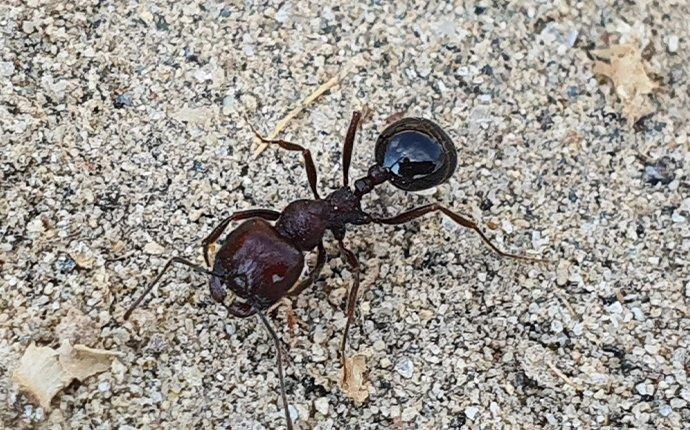 Ants are tiny, but the scope of their infestation is never small. Where you find one ant, there is usually an entire colony close by, and that means you need to protect your property from an infestation.
Here are some effective ant control methods you can try:
Clean up spills and crumbs and keep food in tightly sealed containers.
Don't leave pet food out and store it in sealed plastic containers.
Eliminate access points by sealing all cracks and crevices around outside of the home.
Eliminate any standing water and any sources of excess moisture.
Keep branches, trees, and bushes well-trimmed and away from the house.
Maintain a high level of cleanliness and practice proper sanitation.
Take out garbage regularly and keep it in a trashcan outside with a lid.
Wipe down counters, sticky jars, or residue as these things attract ants.
If you want to secure year-round protection from an ant infestation, your best bet is to call in the professionals at Amco Pest Solutions. Our pest experts are highly trained in ant-species identification, and we know how to eliminate ant populations from the premises.
3 Signs Bed Bugs Leave Behind In Wyckoff, NJ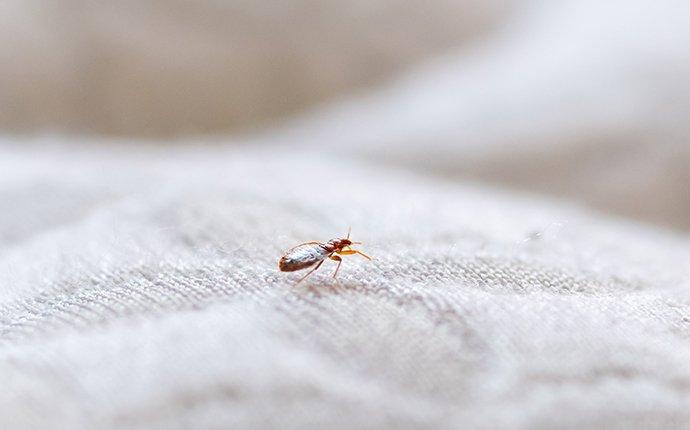 Bed bugs are nocturnal, meaning they only come at night. That means they feed on our blood while we're asleep, making it very difficult to catch them in the act. It's important to be able to detect signs of bed bug activity so that you can address the infestation as soon as possible.
Here are three common indications of bed bug activity:
1. Look out for rusty, dark excrement and fecal spots on your linens, mattresses, clothing, and walls. Bed bugs leave these behind in their hiding places.
2. You may discover eggshells and shed skins around bed bug hiding areas. As bed bugs progress through their life cycle, they leave being these little remnants of evidence.
3. You may find small red spots on your bedding and linens. These are bloodstains left behind after bed bugs finish feeding.
For dependable bed bug control services that you can count on all year-long, look no further than Amco Pest Solutions. If you detect any of these signs, call us immediately.
Our team of pest professionals targets the bed bug infestation and eliminates it from every inch of the property. Reach out to us today to protect your home from a bed bug infestation.
Commercial Pest Control In Wyckoff, NJ
Your Wyckoff business is brimming with pest attractants, and an infestation is never far away. Pest activity puts your health and safety at risk, not to mention the well-being of your employees and customers. On top of it all, think about what an infestation would do to your reputation. It's not a risk worth taking, which is why you need Amco Pest Solutions by your side.
Our commercial pest control services provide year-round coverage from many common area pests, including:
Ants
Bed bugs
Cockroaches
Fleas
Rodents
Spiders
Stinging insects
Termites
Ticks
Wildlife
Once we identify all pest activity and figure out the scope of the problem, our educated pest technicians come up with the perfect approach for your business. We use IPM (Integrated Pest Management) strategies to eliminate the problem once and for all. As a QualityPro certified company and dedicated members of the NJAA, NPMA, and CAI, we have high expectations for ourselves, and so should you. Give us a call today to schedule your complimentary inspection.
Schedule Your Free Inspection
Complete the form below to schedule your no obligation inspection with Amco Pest Solutions.