Avenel, New Jersey Pest Control
The township of Woodbridge is one of Middlesex County's favorite commuter communities. Avenel, New Jersey is just one of its smaller unincorporated communities, currently home to over 17,000 people. Like their Woodbridge counterparts, Avenel homeowners appreciate the peace and quiet that this area provides. The town is less than 40 feet above sea level and has large, suburban neighborhoods for families of all kinds to enjoy. Avenel appears to be a typical New Jersey town both culturally and socially. However, there is another way this town conforms to typical New Jersey life: the presence of serious pest species.
Avenel is plagued by mammals, rodents, and insects of all kinds. Like many of its New Jersey peers, mild winters and humid summers have been increasing the community's insect population over the past several years. Amco Pest Solutions offers a new way to protect your Avenel home or business. By creating eco-friendly and 100% green pest control options, we have brought pest control into the 21st century. Schedule a call with one of our pest control pros and learn more about the plans we offer.
Home Pest Control In Avenel, NJ

Avenel homeowners shouldn't have to live in fear of the next big pest problem in town. Amco Pest Solutions is proud to be one of the leading providers of residential pest control in the area, with several decades of experience working with native area pests..
We understand that no two pest problems are alike, and strive to cover any and every need with our helpful plans:
1. Home Protection Plan: Just the right amount of eco-friendly pest control, backed with years of experience and the Amco Pest Solutions' treatment guarantee.

2. Convenience Plan: All the benefits of our Home Protect Plan, plus the added advantage of termite monitoring programs.

3. Convenience Plan Plus: The utmost in pest protection, HomeShield's final plan is the biggest and best we've ever offered.
Sign up your property for pest control year-round. Chat with us online to schedule your initial appointment.
The Importance Of Disinfecting Services In Avenel Commercial Facilities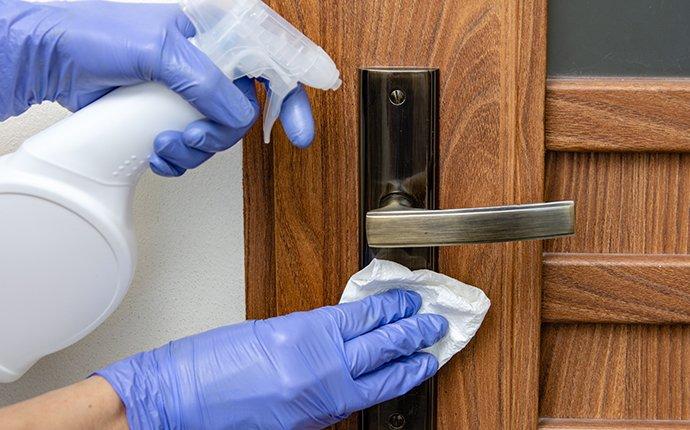 Commercial facilities need to be kept as clean, sanitized, and pathogen-free as possible for customers in Avenel, NJ. Although there's no such thing as a germ-free environment, the simple act of cleaning is necessary for keeping employees, clients, and business clients safe and well.
From rodent infestations to wildlife activity, pests around Avenel can seriously impact human health. These creatures spread diseases into food items, water sources, and even food prep surfaces. If you aren't careful, you could be risking a bigger issue in the future. Here are some reasons why disinfecting services are so important to Avenel commercial facilities.
Without proper sanitation, rat and mouse infestations can still transmit illnesses (including hantavirus).
Garbage, food waste, or other scents could attract more pests to your location.
The waste left behind by eliminated pest species could make your guests sick, resulting in lawsuits.
Amco Pest Solutions is proud to play its part in protecting business owners with disinfecting services. Submit an online contact form to learn more about what we do.
What To Do If You Find Termites On Your Avenel, New Jersey Property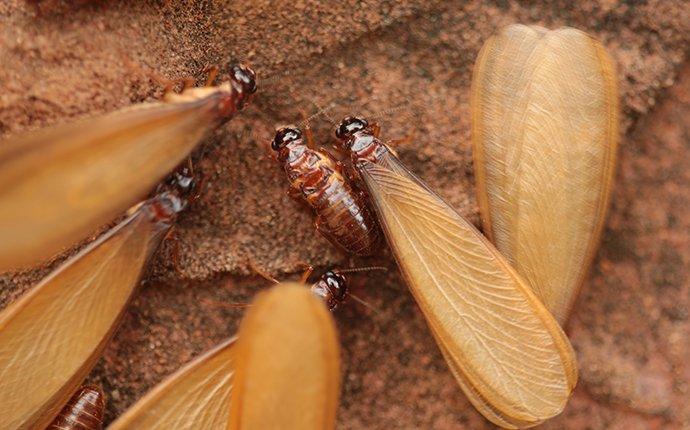 Wood-eating insects like termites are extremely upsetting pests to find around your Avenel property. Not only are they known for destroying wood and important structural supports, but they could be devaluing your home and property.
Use these prevention steps to keep termites from reaching your Avenel property:
Use peat stone or river rock to eliminate any mulching around the house.
Store all firewood cords at least 25 feet away from the home. If you begin to notice any rotting wood or waterlogged pieces, throw these away immediately.
Treat the wood in your home against termites by using a pre-construction spray or barrier system. Speak with a local professional for more information.
If you do find termites around your home or business, step into action by calling Amco Pest Solutions. We have the skills, products, and expertise you need to eliminate termite activity in a few simple treatments.
Commercial Pest Control In Avenel, NJ
If the idea of pests near your Avenel business makes you feel ill, you aren't alone. In fact, the vast majority of business owners in the Woodbridge township have protection plans custom-made for their location and industry. At Amco Pest Solutions, we use highly trained professionals in tandem with our environmentally sound products to create a winning solution for all parties.
Here are some reasons why Avenel businesses choose Amco Pest Solutions for their commercial pest control plans:
QualityPro Certified in New Jersey
In business since 1935
Both emergency and same-day services available
Custom-built plans for any industry
Highly vetted customer satisfaction
Request a free estimate for your commercial pest control plan today.
Schedule Your Free Inspection
Complete the form below to schedule your no obligation inspection with Amco Pest Solutions.