Bound Brook, New Jersey Pest Control
A large number of communities in New Jersey are small boroughs that were separated from a bigger city. Bound Brook is one of these, currently home to more than 10,000 home and business owners. Residents of Bound Brook love this area for its proximity to the Raritan River, as well as its meandering trail systems and outdoor recreation options. Bound Brook has attracted many celebrities over the years, including author Upton Sinclair, actress Perry Wilson, and public speaker Margit Feldman. Bound Brook is a peaceful community that acts as a haven from busier neighborhoods like New York and Manhattan Island. However, it is not without its struggles. One of the most frustrating aspects of Bound Brook is its frequent encounters with pest activity.
Over the past few decades, pests have become an extremely common and potentially dangerous aspect of local living. Amco Pest Solutions makes it easy to protect your home or commercial property against vermin. From our humble beginnings in 1935 to becoming one of the most recognized names in New Jersey pest control, our team has everything it takes and more to develop solutions for your property. Set up a consultation with one of our professionals to learn more.
Home Pest Control In Bound Brook, NJ
There are many reasons why homeowners in Bound Brook sign up for residential pest control. Some homeowners have a history of pest problems and recurring infestations, leading them to seek professional help. Others are concerned about the more dangerous varieties of local pests and need some additional peace of mind. Still, others are prudent stewards of their properties and are invested in the ongoing protection of their homes.
No matter what group you fall into, the professional team at Amco Pest Solutions is prepared to deliver residential pest control at any time. We currently treat pests that include:
Ants
Bed Bugs
Termites
Spiders
Beetles
Stinging Insects
Wildlife Creatures
Sign up with Amco Pest Solutions for residential pest control all year long.
Are These Bed Bugs In My Bound Brook, NJ Home?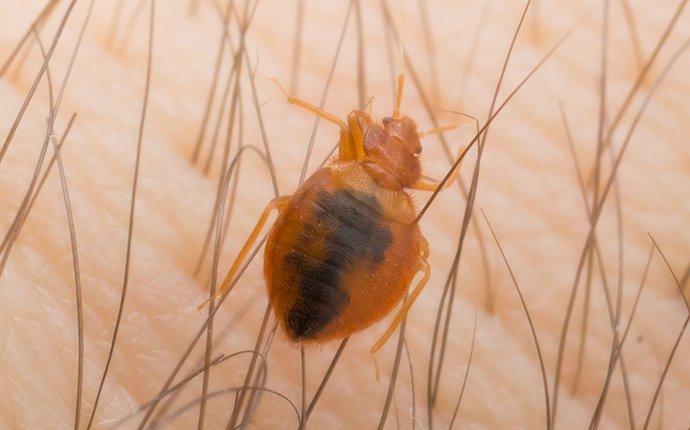 Bound Brook property owners are often confused about the true physical attributes of bed bugs. Many misleading online sources purport that bed bugs are impossible to see with the naked eye, although this is far from the truth. These pests can be easily identified in just a few simple steps. Here's how to identify a potential bed bug in your Bound Brook home:
Oval shaped pests no more than 1/4 an inch long
Insects with six legs, a set of antenna, and a large abdomen
Small crawling pests that appear dark tan or rusty brown
Despite their physical attributes, it may be difficult to identify a bed bug without prior experience. Instead of relying on potentially wrong intuition, reach out to Amco Pest Solution's bed bug control team.
Five Termite Prevention Tips For Property Owners In Bound Brook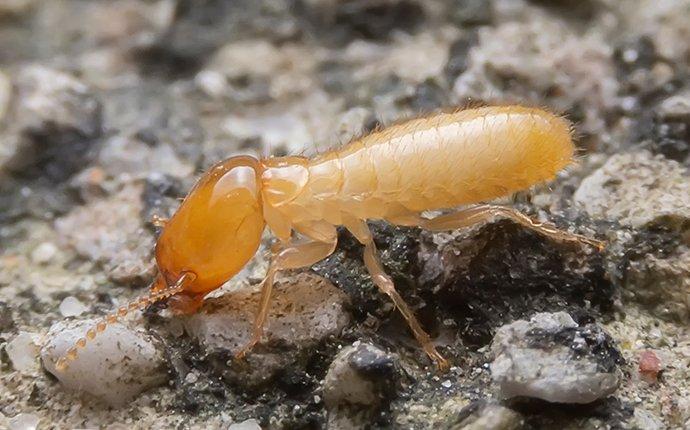 Here are five termite prevention tips for concerned Bound Brook property owners:
Do what you can to eliminate all soil-to-wood contact around the yard. This includes landscape mulching. Peat stone and river rock make a great substitution, as well as crushed gravel.
Have the wood inside your home treated against potential termite activity. This is often done pre-construction, but you can also have a barrier applied after its completion.
Stack all cords of firewood at least 25 feet away from the home. Ensure that you are stacking these correctly, and not allowing them to be scattered in the dirt.
Be very disciplined about controlling moisture levels inside the home. Install a dehumidifier or a set of desiccant bags.
Have your home protected with ongoing termite monitoring.
Amco Pest Solutions offers termite trapping, baiting, and monitoring stations for homeowners around Bound Brook. Confirm your place on our service roster by contacting us as soon as possible.
Commercial Pest Control In Bound Brook, NJ
Bound Brook's commercial enterprises struggle against pest infestations during all times of the year. Springtime brings termite swarmers and all their wood-eating problems. Summer allows pests like mosquitoes, flies, and ticks to overrun your property. As the weather cools in the fall season, wildlife creatures begin to overwinter inside your business. Finally, cold New Jersey winters force rodents to take up residence in your buildings.
To maintain protection against pests during all four seasons, reach out to the knowledgeable team at Amco Pest Solutions. We provide commercial pest control uniquely outfitted to each one of our clients, and develop a customized prevention plan for every industry. Below are just a few types of businesses we protect around Bound Brook:
Daycare centers
Healthcare organizations
Retail and grocery stores
Educational facilities
Workspaces and office buildings
Warehouses or distribution centers
Confirm your plan of choice by calling the commercial pest control pros at Amco Pest Solutions.
Schedule Your Free Inspection
Complete the form below to schedule your no obligation inspection with Amco Pest Solutions.