Brooklyn, NY Pest Control
Living and working in Brooklyn, NY, is undoubtedly exciting; with so much going on and so many things to do, it's safe to say there's never a dull moment. Amidst all the action, local pest populations are looking for sources of food, water, and shelter in the neighborhood. That means your Brooklyn property is at risk of experiencing an infestation. The best way to protect your home or business from a pest infestation is to call in the pros.

Here at Amco Pest Solutions, our goal is to bring you pest-free conditions that you can count on all year long. We are a full-service pest control company that has been servicing residential and commercial clients all over New York and New Jersey since 1935. We value quality, excellence, and integrity, working hard to bring you the best pest control solutions in the area. Whatever pest problem you're dealing with, we're ready to help. Contact us today to schedule your free inspection.
Residential Pest Control In Brooklyn, NY
There are a lot of people living in Brooklyn in a wide variety of residential properties. However, each and every one of these residential properties are vulnerable to the possibility of pest infestation. Household pest infestation can seriously threaten the health and safety of your loved ones, as well as the overall condition of your property. That's why ongoing professional pest control services are so important.

Amco Pest Solutions offers comprehensive residential pest control services that guide local residents throughout every step of the pest control process. We start with a thorough inspection of the interior and exterior of the property, concentrating on common problem areas and conducive conditions in order to develop the right plan of action to prevent or treat an infestation. We offer a long list of pest treatments, including: attic insulation, crack and crevice treatments, crawl space encapsulations, granular lawn treatments, residual sprays, and sand spraying of baseboards. Reach out to us today to learn more.
What Brooklyn, NY Residents Should Know About Wildlife
Wildlife can find their way into your home or business through small holes and entry points in the attic, porch, deck, or foundation. Some wildlife will dig holes around the perimeter of your property and travel underground in order to get inside. This is why it's crucial to hire a professional pest control company to make the proper structural modifications that will prevent wildlife from gaining entry.

If you do discover any sort of wildlife activity in or around your Brooklyn property, do not try to remove it by yourself. Many species of wildlife can become aggressive if cornered. When they feel threatened, they may attack and bite you, putting your safety at risk. Always rely on professional wildlife removal services to do it for you. Call Amco Pest Solutions today for all of your wildlife control, removal, and prevention needs.
Five Ways To Avoid Bed Bugs In Your Brooklyn, NY Home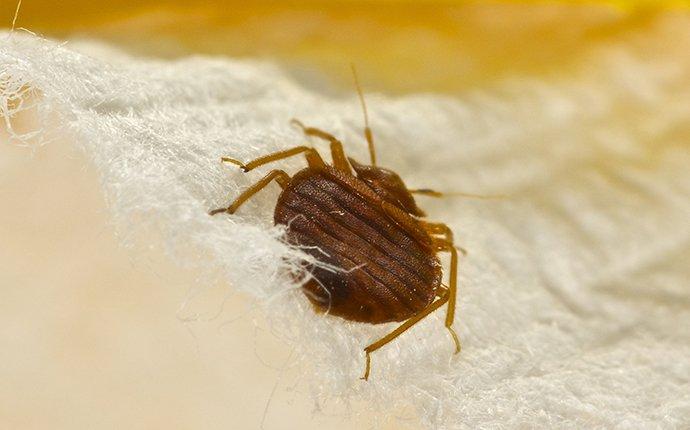 If you want to avoid bed bug activity in your Brooklyn home or business, it's crucial to be proactive in your approach. These five precautionary measures can make a big difference in reducing your chances of bed bug infestation:
Check all items for bed bugs before bringing them into your home. This is especially important when it comes to luggage and secondhand clothing and furniture.

Reduce clutter around the home, as bed bugs love to hide in the cracks and crevices of your stuff.

Regularly wash and dry all linens, bedding, and clothing on high heat to kill off any bed bugs.

Steam clean upholstery, curtains, and other stationary fabric items that bed bugs can easily latch onto.

Use mattress and box spring encasements to prevent any bed bugs from getting in or out. Bed bugs that are already in your mattress will eventually die off from starvation.
The most effective way to protect your home from the horrors of a bed bug infestation is to contact the professionals. The team at Amco Pest Solutions is thoroughly experienced in eliminating bed bugs from your Brooklyn property. If you suspect any bed bug activity, or you just want to take preventive measures to keep them from finding their way inside your home or business, call us today.
Commercial Pest Control In Brooklyn, NY
Here in Brooklyn, there's a lot of commercial competition, which means your business has to keep up if it's going to succeed. One thing that is most definitely bad for business is pest activity. Infestation threatens every aspect of your operation, which is why we highly recommend professional pest control services. Amco Pest Solutions provides complete commercial pest control services that local business owners can rely on.

Our team of experienced pest professionals uses the most updated technologies and innovative products to treat your commercial property from all angles. Our follow-up visits are scheduled on a monthly, bi-monthly, or quarterly basis to meet your needs, and with our seasonal maintenance and emergency services, you can rest assured knowing your property is protected around the clock. Call us today to discuss your commercial pest control needs.
Schedule Your Free Inspection
Complete the form below to schedule your no obligation inspection with Amco Pest Solutions.