Burlington, NJ Pest Control
Burlington, NJ, is a historic Western New Jersey town that sits right on the Pennsylvania state border. Located along the Delaware River, the people of Burlington are no strangers to life by the water, and with Assiscunk Creek running through town, our humidity levels remain pretty high throughout the year. Increased humidity brings increased pest activity, and that means your home or business is vulnerable to the possibility of pest infestation. If you want to secure year-round pest protection from the professionals, you've come to the right place.

Amco Pest Solutions is a full-service pest control company with more than 80 years of experience in successfully detecting, removing, and preventing pest infestations. Our team of qualified pest experts is proud to service homes and businesses all across Burlington County and throughout the state of New Jersey. We've been in the business since 1935, and we guarantee results that will last. Contact us today to schedule your complimentary inspection.
Residential Pest Control In Burlington, NJ
Your Burlington home is every pest's dream, meaning pest infestation is a real possibility that you should be aware of. Professional pest protection is your safest bet, and the team at Amco Pest Solutions offers a long list of residential pest control services, some of which include attic insulation, crawl space encapsulations, granular lawn treatments, crack and crevice treatments, residual sprays, and sand spraying of baseboards. Some of the common New Jersey pests we regularly deal with include ants, termites, bed bugs, stinging insects, cockroaches, spiders, fleas, ticks, rodents, and wildlife.

Using the most updated technologies and treatment methods, we treat your property from the inside out, tackling the infestation at its core. All of our treatments are pet-friendly, child-friendly, and completely safe for your entire property. Our follow up visits are scheduled on a monthly, bi-monthly, or quarterly basis to meet your needs, and with our seasonal maintenance and emergency services, you can rest assured knowing your property is protected around the clock. Call us to learn more.
Are House Flies Dangerous In Burlington, NJ?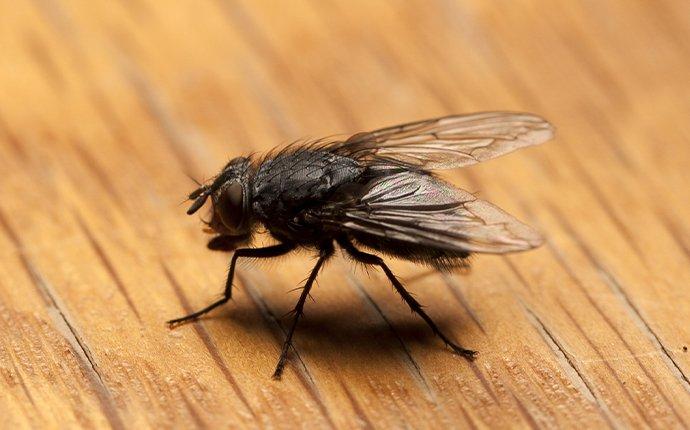 Flies may be small, but they can have some big effects. While the common house fly does not sting or bite, they do carry a host of pathogens and bacteria which they spread around wherever they go. This widespread contamination can lead to a long list of diseases, some of which include anthrax, salmonellosis, cholera, parasitic worms, dysentery, poliomyelitis, tuberculosis, leprosy, tularemia, and many others.

That barely touches the surface of the number of illnesses that result from fly-related contamination. There are at least 65 diseases that can be transmitted through flies, so fly control is something that should be seriously considered. For extensive, year-round protection from flies and the health conditions they can cause, call the team at Amco Pest Solutions. We're here to rid your property of flies and keep them away for good.
The Consequences Of Termite Activity On Your Burlington, NJ Property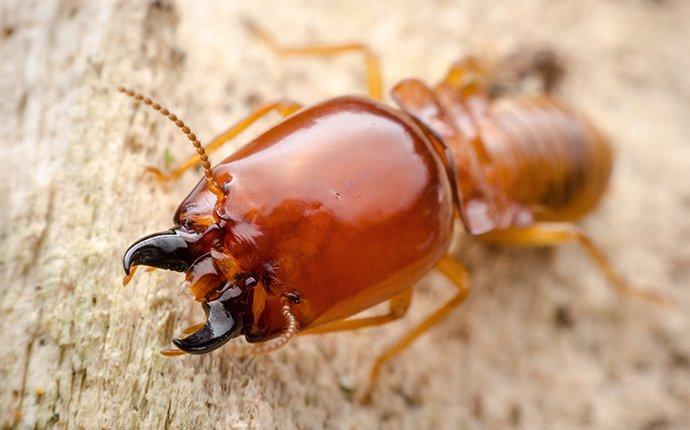 Termites cause large-scale property damage that can cost you thousands upon thousands of dollars in repairs. The scope of their potential damage is astonishing, especially considering how tiny they are. Here are a few of their highly destructive capabilities:
Damage to personal belongings and compromised structural integrity.

Destruction of support beams, floorboards, posts, ceiling joists, wall studs, etc.

Exacerbation of moisture problems, leading to large-scale damage.

Feed on items containing cellulose, such as cardboard, paper, wood, etc.

Rapidly growing colonies that spread throughout the property.
To top things off, most homeowners' insurance policies don't cover termite damage. That's why repairs can get so costly. In fact, it's estimated that U.S. homeowners and business owners spend over five billion dollars every single year in termite damage repair and prevention costs. The best way to deal with a termite infestation is to call on the experts. Amco Pest Solutions offers extensive termite control and prevention services that Burlington property owners can count on, so call us today to get started.
Commercial Pest Control In Burlington, NJ
Owning a business isn't easy, but pest activity makes it significantly more difficult. No matter what kind of business you run, the reality is that commercial pest infestation threatens your entire operation, not to mention the health and safety of your customers and employees. Here at Amco Pest Solutions, we're proud to offer comprehensive commercial pest control services that thoroughly protect local businesses from pest infestation all year long.

After conducting a thorough inspection, we determine the nature of your infestation in order to strategically develop the right treatment plan for you. We are proud members of the NJAA, NPMA, and CAI, and our company is QualityPro certified, so you can rest assured knowing your property is in the best, most professional hands possible. We are serious about what we do, and when you go with Amco, you go with the best. Reach out to us to discuss your commercial pest control needs today.
Schedule Your Free Inspection
Complete the form below to schedule your no obligation inspection with Amco Pest Solutions.