Fair Lawn, New Jersey Pest Control
Only 10 short miles away from New York City, Fair Lawn is a New Jersey borough that is almost synonymous with the Big Apple itself. Hundreds of home and business owners rely on this city as a bedroom community and commute to their workplaces on nearby I-95. Besides its convenient location to New York City, Fair Lawn is a haven of ethnic diversity and cultural inclusion. The community enjoys a sense of fellowship throughout its many neighborhoods, parks, and entertainment hubs. Fair Lawn residents are proud of their New Jersey community and refuse to lump their neighborhood in with nearby NYC. However, there are some aspects of life in Fair Lawn that echo the nearby metro, such as pest activity.
The number of pests around Fair Lawn is almost overwhelming, with insects outnumbering humans by almost 10 to 1. This is why so many Fair Lawn residents agree that help from Amco Pest Solutions is an excellent way to control rampant infestation activity. Over 8 decades of work in the industry has given us an amazing perspective, and the ability to catch and cure pests at any stage of their infestation. To learn more, or to schedule your first pest visit with our team, call Amco Pest Solutions at your earliest convenience.
Home Pest Control In Fair Lawn, NJ
Protecting your home and family from pests begins with one of three residential pest control plans from Amco Pest Solutions. Each of our programs was designed to meet you at any point of need, and address the unique problems your property may be facing.
Defend your Fair Lawn home with:
Year-Round protection
Pest control against more than 30 species
Initial interior and exterior service visits
Ready to get started? Submit your information online to get connected with an Amco Pest Solutions agent. We are here to help!
Here's How You Might Be Attracting Skunks To Your Fair Lawn Property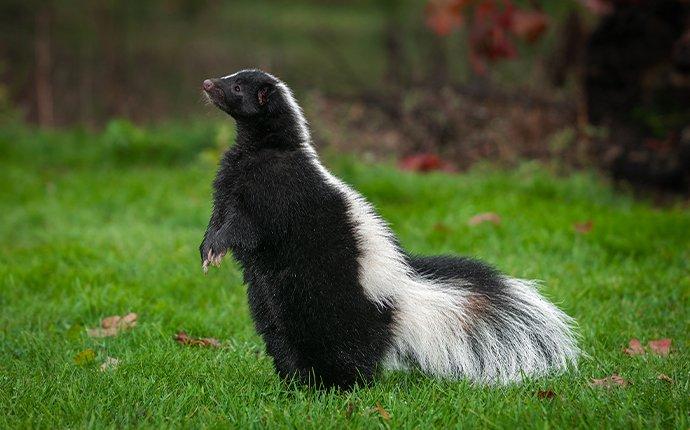 You might not consider skunks to be a pest that can affect Fair Lawn property owners. Unfortunately, this is far from true. Like any other type of wildlife creature, skunks will pass through backyards in search of food or water. If they happen upon an unfortunate pet or person, they may attack with their foul scented spray. The spray of the skunk is known to be particularly noxious and may be very difficult to scrub out of the skin.
Although it is likely not your intention, you may be unwittingly attracting skunks towards your Fair Lawn property. Here's how:
Leaving unsealed garbage bags out on the lawn
Having unturned compost piles that offer a large amount of food
Stagnant water puddles from birdbaths, puddles, and vernal pools
While skunks are not necessarily dangerous to human activity, you will likely not want them to stick around your property. If you think or know that skunks are beginning to hang around your building, look to reduce their local populations with help from Amco Pest Solutions. We are ready to treat both your home or business at any time.
Bed Bugs: What Fair Lawn, New Jersey Homeowners Ought To Know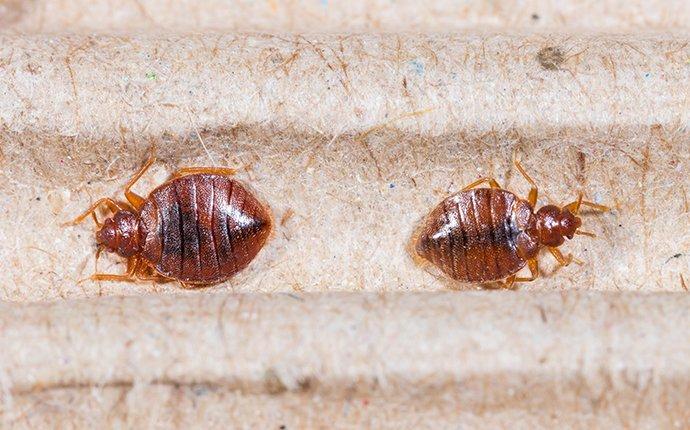 After a few decades of rampant reproduction, bed bugs are once again beginning to spread all over the Fair Lawn area. These pests are almost a universal part of local fauna and are evident inside homes, businesses, and other owned buildings. Bed bug infestations do not require any particular factors to survive, but they are certainly attracted to those who undergo frequent trips or travel plans.
You might be tempted to believe that bed bugs are not a dangerous insect to contend with. However, this is not necessarily the case.
Fair Lawn homeowners should know that bed bugs:
May cause rashes, insomnia, anemia, or even secondary infections from scratching.
Can infest any home, regardless of how 'neat' or 'clean' the environment is.
Have the ability to survive any do-it-yourself (DIY) product or over-the-counter remedy.
The best, most effective, and most cost-efficient measure of bed bug treatment is found in the team at Amco Pest Control. Our specialty services offer everything you need to get your life back under control. Learn more about how we can help by calling the nearest Fair Lawn office today.
Commercial Pest Control In Fair Lawn, NJ
Your Fair Lawn business deserves the highest quality of pest control care. Amco Pest Solutions offers several innovative measures that can keep the property you love completely pest-free. With a variety of cutting-edge products, we promise to address your needs with commercial pest control plans designed to match your industry.
Every plan follows these three steps:
An initial inspection to establish a baseline for your property.
Preventative treatments and abatement measures that keep you safe.
Continuous follow-up visits that defend you around the clock.
Invest with the best at Amco Pest Solutions. Submit a contact form today to receive a personalized estimate.
Schedule Your Free Inspection
Complete the form below to schedule your no obligation inspection with Amco Pest Solutions.