Fairview, New Jersey Pest Control
The borough of Fairview, NJ, is a lovely suburb. With the Hackensack River to our west and the Hudson to our east, we have water all around us. That means our humidity and precipitation levels are high, which makes us more susceptible to pest activity. Nuisance pests are never far away, eager to get inside of our Fairview properties. Infestations pose a long list of threats to your property and loved ones, which is why you need protection from the pros.
Amco Pest Solutions is ready to help. We are a full-service, family owned and operated business that has been in the pest control business since 1935. We service homes and businesses all across Bergen County and throughout the state of New Jersey. Our comprehensive pest control solutions provide your Fairview property with year-round protection from pest activity and potential infestations. Contact us today, and we'll get your complimentary inspection on the calendar.
Home Pest Control In Fairview, NJ
Owning a home is arguably one of life's biggest achievements. You've worked so hard for so long, and now you've finally got a place to call your own. Unfortunately, nuisance pests love your home just as much as you do. They're constantly seeking entry looking for food, water, and shelter, and once they decide on a location to infest, they can be very hard to get rid of.
Amco Pest Solutions offers dependable home pest control services that include the following:
Inspection
Interior and exterior
Problem areas and conducive conditions
Crawlspaces, beams, cracks, crevices, etc.
Treatment
Attic insulation
Crack and crevice treatments
Crawlspace encapsulations
Exterior foundation perimeter
Granular lawn treatments
Residual sprays
Sand spraying of baseboards
Follow-Up
Monthly, bi-monthly, quarterly options
Detailed reporting
Emergency services
Seasonal maintenance
From inspection all the way through to our regular follow-up services, we're here every step of the way. All of our treatment methods are healthy and safe for your property, children, pets, and loved ones because your continued well-being is our primary goal. The team at AMCO is here to serve you, and our same-day and emergency services are available to meet your needs, whatever they may be.
The Danger Of Wildlife Activity In Fairview, NJ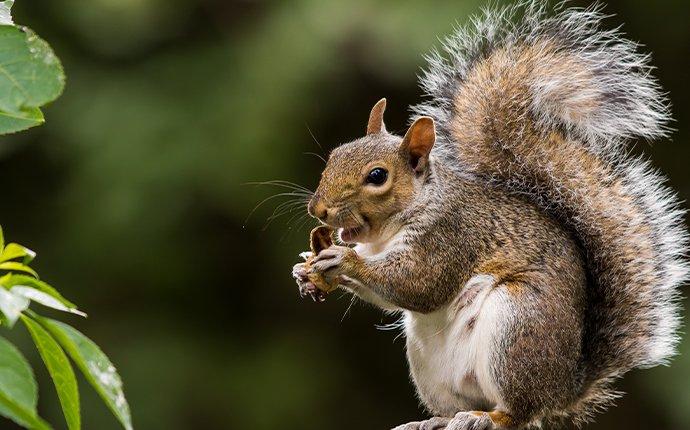 New Jersey is home to many different species of wildlife. While many think of these animals as cute and innocent in the cartoons, nothing could be further from the truth.
Wild animals qualify as nuisance pests, and they can have a lot of negative consequences, such as the following:
Attacking domestic animals
Contamination through urine and feces
Costly property damage
Damage to wood, cables, wires, etc.
Destabilization of structure
Destruction and contamination of insulation
Damage to yards and gardens
Invasion of kitchens in search of food
Nesting within the home
Noise and scavenging behavior
Scattering of garbage and trash
Transmission of harmful diseases
To effectively protect your property and loved ones, you need professional wildlife control and prevention services. Amco Pest Solutions has the experience to identify, remove, and prevent wildlife activity, and we guarantee year-round protection that you can depend on.
Termite Prevention Tips In Fairview, NJ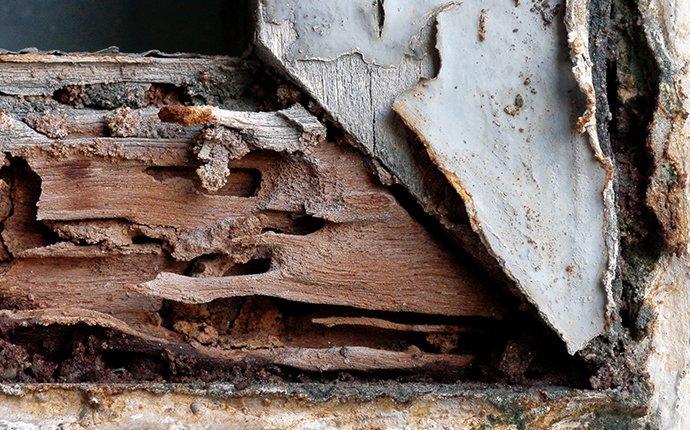 Termites are potentially one of the most destructive pests in the bunch. They eat through the wooden construction of your property and lead to large-scale property damage that is not only threatening to your safety but also extremely costly.
Here are some helpful tips for preventing termite activity:
Avoid wood-to-soil contact of the structures on your property.
Eliminate excess moisture around the property.
Fix rotted areas of the roof to prevent entry.
Get rid of any rotting or moisture-damaged wood.
Inspect all wood before bringing it onto your property.
Install a dehumidifier in moisture-rich areas.
Install loose mortar around all your windows and doors as weatherstripping.
Keep downspouts extending away from the house.
Repair any leaky faucets and faulty pipes.
Store wood away from the perimeter of your house.
Use vent fans in kitchens, bathrooms, and laundry rooms.
While these are all great suggestions for proactive prevention, the only 100% effective way to deal with termites is with professional pest control services. Amco Pest Solutions offers total termite control and prevention solutions that protect your property from these destructive wood eaters all year.
Commercial Pest Control In Fairview, NJ
Fairview is home to many different commercial facilities, all of which are vulnerable to pest activity. Whether it be a restaurant, a school, or perhaps a healthcare facility, pest infestations are a real possibility, and you need year-round protection from the professionals.
Amco Pest Solutions provides top-of-the-line commercial pest control services that guarantee full coverage from many common pests, such as the following:
Ants
Bed bugs
Cockroaches
Fleas
Rodents
Spiders
Stinging insects
Termites
Ticks
Wildlife
Our team of pest experts will come up with the perfect treatment approach to suit your needs. Our effective IPM (Integrated Pest Management) strategies, combined with the most up-to-date technologies and innovative products, help us to eliminate your pest problems from the inside out, successfully. We're proud members of the NJAA, NPMA, and CAI, in addition to our QualityPro certification.
Schedule Your Free Inspection
Complete the form below to schedule your no obligation inspection with Amco Pest Solutions.