Fort Lee, NJ Pest Control
The city of Fort Lee lies on the eastern border of Bergen County, New Jersey, a busy area comprised of local commuters and young professionals. The town is historically known for its Revolutionary War history, and the military encampment that granted its name. Today, about 35,000 people live and work in Fort Lee, and continue to serve in the city's well-established film industry. Home and business owners in Fort Lee enjoy their cosmopolitan community and a quick commute to Manhattan Island only a few miles away.
However, the busy environment also gives rise to some unforeseen concerns, including traffic, population density, and pest infestations. Insects, mammals, and wildlife creatures are on the rise in Fort Lee and are beginning to plague properties all over town. With more than 80 years of experience in the industry, Amco Pest Solutions offers full-service pest management options to all Fort Lee residents. Commercial and residential pest control plans are uniquely designed to address any sized infestation and deal with pests both common and rare. Explain your needs to an Amco Pest Solutions representative and get some help right away.
Home Pest Control In Fort Lee, NJ
Every home in Fort Lee deserves to feel protected from pest activity, and Amco Pest Solutions believes it starts with us. Almost a full century in the residential pest control industry has given us great insight into the mind of a pest, and allowed us to develop our best lineup yet:
Home Protection Plans for moderate needs
Convenience Plans for intermediate needs
Convenience Plan Plus for frequent needs
Protect your home with some of the most efficient residential pest control plans in Fort Lee. Call Amco Pest Solutions today to learn more!
Fort Lee's Handy Guide To Effective Ant Control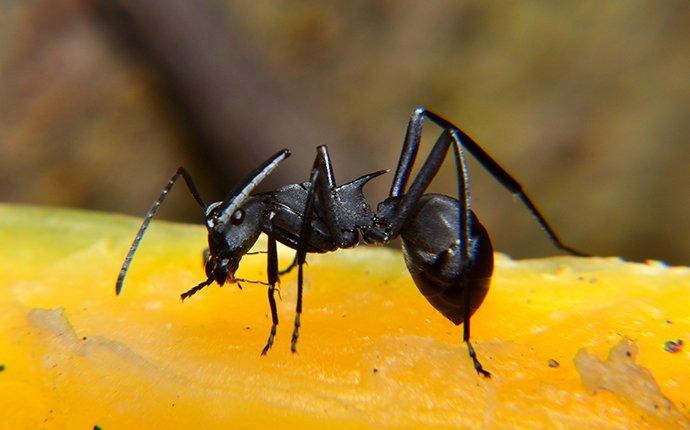 New Jersey experiences a wide variety of ant activity, from wood-destroying carpenter ants to the disease-spreading Pharaoh ants. If you own a home or business with any amount of outdoor property, chances are that you have seen some of their work firsthand.
When left to their own devices, ants have the ability to cause:
Painful bites and stings
Property destruction
Electrical fires
Lawn damage
Crop destruction
Spread of pathogens
If you think or know that ants could be more than just a nuisance around your property, you will need to take control of the situation: fast. Below are five of our most helpful tips for controlling ant populations before they become too established:
1. Store all garbage in a sealed plastic bag, which is removed from the house at least once per week. Store outdoor trash inside an airtight bin whenever possible.
2. Stack firewood at least 25 feet away from the home.
3. Trim the grass down to a manageable height.
4. Drain any areas of stagnant water, including puddles, ponds, or birdbaths.
5. Get ongoing ant protection from Amco Pest Solutions.
Call your Fort Lee branch of Amco Pest Solutions to learn more about the ant control options we have for local homeowners. We're looking forward to taking your call!
The Best Way To Prevent Bed Bug Infestations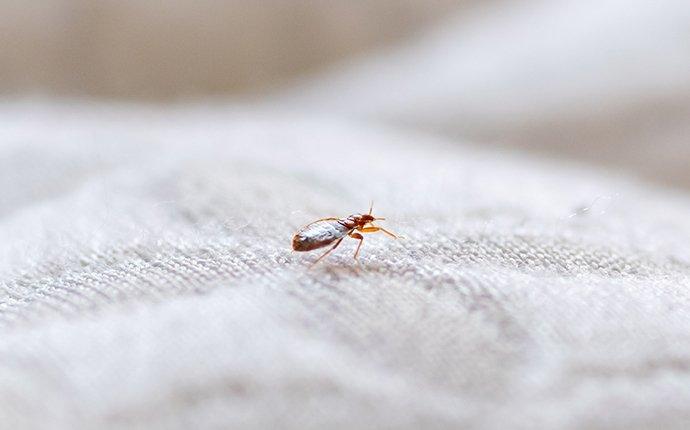 Bed bug infestations in Fort Lee are just a normal part of life. In a metro area as busy as this city, there is truly no way to avoid some exposure to pests. If you're concerned about yourself or your family coming into contact with bed bugs, try to prevent them as best you can with these helpful mitigation steps:
Store your baggage off the ground while traveling in a group transit situation. Train stations, airports, bus terminals, and even subways are all spaces that should be treated as suspicious.
Ensure that you are washing all clothing when returning from a trip, even items that you did not wear. If possible, wash your articles with the highest possible heat setting on your machine.
Using your credit card and a cell phone flashlight, check the grooves and seams of furniture inside your overnight lodgings. If you do notice disturbed bed bugs running for cover, leave the area immediately and notify leadership.
If bed bugs have already entered your home, you will need professional measures right away. Schedule a bed bug inspection with Amco Pest Solutions to confirm their presence immediately.
Commercial Pest Control In Fort Lee, NJ
Amco Pest Solutions understands how difficult it is to keep your business running. As professionals in the commercial space for many years, we know that your biggest desire is to please your customers, employees, and partners. That's why we offer only the best possible pest control options for Fort Lee business owners.
Industries all over the map trust Amco Pest Solutions to deliver value to their business with:
Same-day emergency services
Customized plans for any industry
Highly skilled employees and Integrated Pest Management (IPM) options
Book a commercial pest control plan from Amco Pest Solutions by submitting an online contact form.
Schedule Your Free Inspection
Complete the form below to schedule your no obligation inspection with Amco Pest Solutions.
Amco Pest Solutions Blog
There are about 50 species of millipedes in Florida. They usually live outside but will come inside to escape the weather. Millipedes eat living or dead plant material. They do not bite or sting and…
Amco Pest Solutions Blog
There are about 50 species of millipedes in Florida. They usually live outside but will come inside to escape the weather. Millipedes eat living or dead plant material. They do not bite or sting and…