Keansburg, New Jersey Pest Control
With only a single square mile of land to its name, the city of Keansburg, New Jersey is one of the most eye-catching towns in the state. Officially incorporated on April 17, 1917, Keansburg is known for its smaller population of only 10,000 residents. Some of its most popular destinations, including the Keansburg Amusement Park, Henry Hudson Trail, and the World War II Memorial Park, draw visitors from all across New Jersey. Keansburg is often used as a bedroom community, specifically for New York City only 20 miles away. However, long-time homeowners will tell you that the charm and beautiful waters of Keansburg have a selling point that all its own.

Thousands of homes and businesses exist around the Keansburg area, each providing a safe place to shop, sleep, and experience life together. However, the presence of pests makes it almost impossible to do this comfortably. That's why Keansburg home and business owners have relied on Amco Pest Solutions for over 80 years and counting. Find out how our residential or commercial pest control plans could make a difference in your lifestyle. Call the Keansburg location to learn more.
Home Pest Control In Keansburg, NJ
Keansburg homeowners are at risk for rodent infestations, bed bug problems, and cockroach concerns during all times of the year. This rightly concerns many locals and has them wondering about what comes next. Why leave everything you love open to attacks or infiltration?
Amco Pest Solutions simplifies the protection of your home by offering residential pest control plans with three major tiers. Each level of pest protection provides your Keansburg home with a little extra security and makes it easier to rest your head at night.
Each of our residential pest control plans covers more than 30 unique pest species.
Year-round protection keeps your home secure during all seasons.
Initial services around the interior and exterior of your home set you up for success.
Discover more about residential pest control plans from Amco Pest Solutions. Submit an online contact form to learn more.
Three Signs Bed Bugs Have Invaded Your Keansburg, NJ Home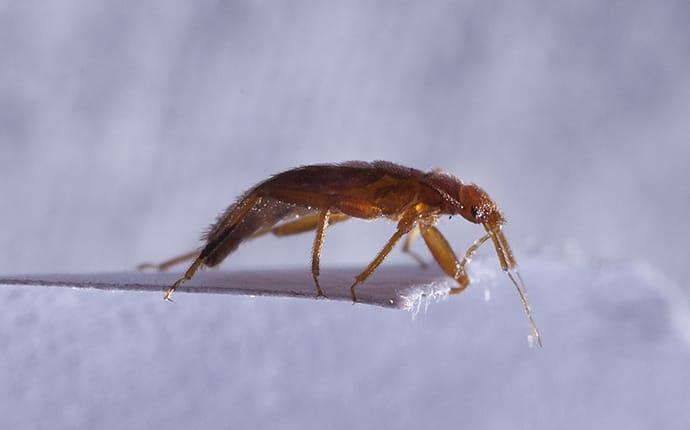 It may be difficult to tell if bed bugs have reached your Keansburg home. Many pests have similar physical characteristics or cause itchy bites that make you uncomfortable. However, it is quite plausible that the bites, stains, or scents inside your home could be pointing to a potential bed bug infestation. Here are three signs that bed bugs have infiltrated your Keansburg, NJ home:
Lines or patterns of itchy bites that seem to appear only at night. These bites may be in a straight line, in small clusters, or strange zig-zag patterns.
Dark red feeding spots or brown-blackish splotches around bed sheets, pillows, or other upholstery. Feeding spots may be lighter or darker red according to feeding frequency, while darker stains may be textured with potential excrement.
A scent or sometimes cloyingly musty stench that seems to have no origin point.
There may be other signs of potential bed bug activity near your home. To catch and evaluate all potential signs of attack, reach out to the team at Amco Pest Solutions for an initial bed bug inspection.
Mice Prevention Tips Every Keansburg, NJ Ought To Try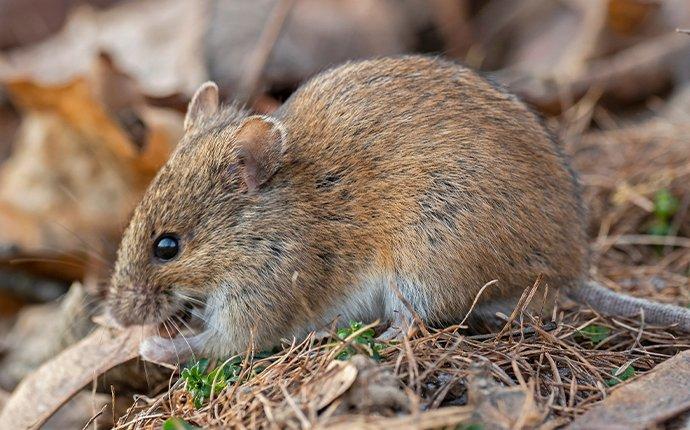 Rodents are perhaps some of the most frustrating pests in the Keansburg area. Although they may not necessarily be easy to spot, any sign of their presence can be bad news for residents and business owners.
Below are a few helpful mouse prevention tips that every Keansburg homeowner ought to try at least once:
Use a form of waterproof caulking to seal up the cracks, gaps, and crevices forming about the house. Keep in mind that rodents only need a hole the size of a quarter to slip into a building.
Keep food, garbage, and other refuse locked up in their proper bins. Ensure that you are removing garbage from the home at least once per week.
Invest in an ongoing pest prevention plan that keeps mice in check during all times of the year.
Don't try to navigate mouse prevention on your own. Instead, get year-round protection and mitigation with the team at Amco Pest Solutions.
Commercial Pest Control In Keansburg, NJ
From hospitality companies to distribution facilities, the need for pest control around Keansburg's commercial businesses has reached an all-time high. The team at Amco Pest Solutions offers powerful commercial pest control options for any kind of business, constantly looking for new ways to improve your safety and success.
No matter what your niche may be, Amco Pest Solutions has got you covered. Here's how we can help:
Uniquely designed plans for any need.
Immediate access to pest control professionals via emergency services.
Pest products, mitigation techniques, and IPM services tailored to your industry.
Give your company the gift of a pest-free guarantee. Call Amco Pest Solutions to schedule an appointment today.
Schedule Your Free Inspection
Complete the form below to schedule your no obligation inspection with Amco Pest Solutions.