Lincroft, New Jersey Pest Control
Lincroft, New Jersey is a census-designated community near the northeast section of Monmouth County. Like so many other towns in this area, Lincroft is used as a bedroom community for homeowners traveling to nearby major cities or metro areas. A population of just under 7,000 people makes Lincroft a welcome relief from the hustle and bustle of surrounding big cities, including the New York City Metro. Ultimately, the home and business owners who choose to put down roots in Lincroft are motivated, honest civilians with a deep love for their hometown. Although the vast majority of Lincroft civilians see no risks associated with their hometown, the truth is that some unpleasant characters loiter just below the surface. Many may not realize it, but there are hundreds if not thousands of pest species living at the heart of this community.
Fleas and ticks prey upon pets and wild animals, slowly making their way into homes. Termites are finding new ways to get inside residential and commercial businesses. Even creatures like rats and mice are finding ways to thrive in this community. For all these reasons and many more, the people of Lincroft trust Amco Pest Solutions for their ongoing pest management. After almost 100 years of passionate service to our neighbors, friends, and peers, we have garnered a reputation far beyond our competitors. Don't just take our word for it. See Amco Pest Solutions in action when you schedule an initial home inspection.
Home Pest Control In Lincroft, NJ
There are many ways you can prevent dangerous pest species from getting inside your home. Unfortunately, once pests get inside, there are few ways of protecting those you love.
At Amco Pest Solutions, we strive to cover a variety of pest concerns in as many ways as possible, including but not limited to these three residential pest control plans:
1. The Home Protection Plan covers nearly three dozen pests native to the Lincroft area. We create a perimeter around the home and lawn, locking dangerous pests out while keeping your family safe.
2. The Convenience Plan allows you to one-stop-shop for all your pest control needs. We offer year-round protection with added carpenter ant monitoring, taking one more task off your to-do list.
3. The Convenience Plan Plus offers the ultimate level of pest protection from Amco Pest Solutions. We combine the same great features from our other two plans and provide additional value with termite monitoring and baiting stations.
Not sure which plan is right for you? Amco Pest Solutions can help. Submit an online contact form to get connected with a representative right away.
Three Flea And Tick Prevention Tricks For Lincroft Property Owners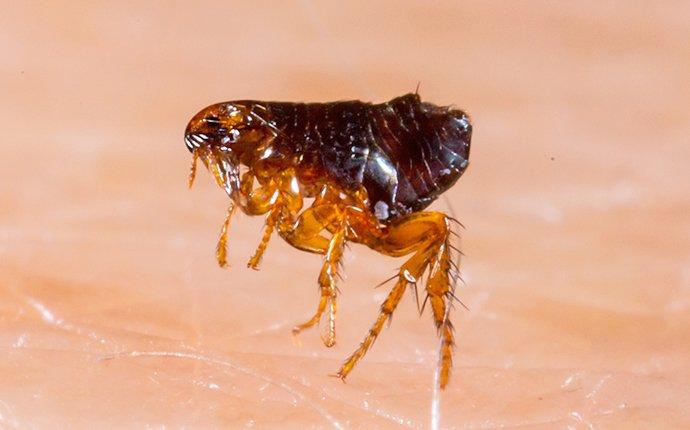 Whether or not you own a pet around the Lincroft area, fleas and ticks are still very real threats that create unnecessary dangers for residents. Both fleas and ticks are purported to spread certain diseases, including but not limited to bubonic plague, Lyme disease, and Rocky Mountain spotted fever. To protect the ones you love most, you will need to know exactly how to control tick and flea numbers around your lawn.
Here are some quick tips and tricks that have proven to work:
Have all indoor and outdoor pets treated against fleas and ticks. Speak with a trusted vet about your options.
Keep the grass cut low and all shrubs carefully pruned back.
Do what you can to eliminate standing pools of water around the property.
For more tips and tricks, call the Lincroft office of Amco Pest Solutions.
How To Keep Dangerous Termites Out Of Your Home In Lincroft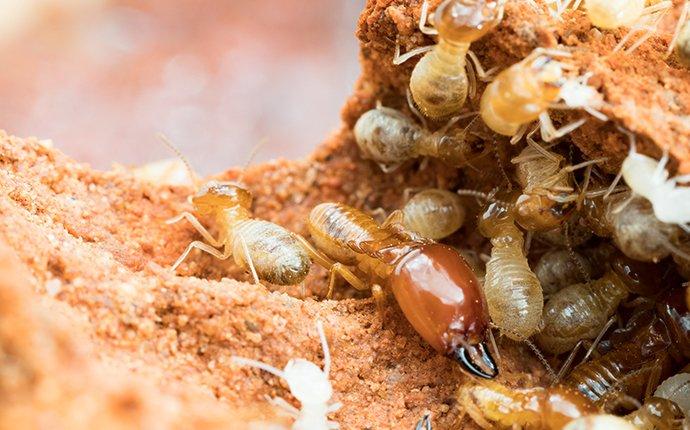 Termites in the yard? There may be some things you can do to limit their risks to your home:
Reduce or eliminate moisture in the house. Dehumidifiers often work the best.
Replace landscape mulching with gravel or aggregate.
Create an ongoing termite prevention plan with a provider, such as Amco Pest Solutions.
Get a free estimate for termite control in your yard. Call Amco Pest Solutions now.
Commercial Pest Control In Lincroft, NJ
From restaurants and retail stores to healthcare facilities and warehouses, no two businesses in Lincroft look exactly alike. Although there are some similarities between industries, no cookie-cutter pest control plan will ever meet the needs of all commercial facilities in Lincroft.
After more than 90 years in business, Amco Pest Solutions has the definitive experience and the know-how to treat your burgeoning infestations. We fully believe that customized solutions are the only way to completely overcome pest concerns, and make it our mission to deliver unique answers to every client problem.
We offer commercial pest control plans that come with the following services:
Emergency pest control responses
Same-day services
Locally owned and family operated company
Friendly and helpful pest advice
Long-term solutions for any industry
Submit an online contact form to be connected with a commercial pest control specialist at Amco Pest Solutions.
Schedule Your Free Inspection
Complete the form below to schedule your no obligation inspection with Amco Pest Solutions.