Matawan, New Jersey Pest Control
The Raritan Bay area is home to some of the most coveted real estate in the New York City metro, including the borough of Matawan. This small city along the coastline of the Raritan Valley is home to almost 8,000 people. Matawan is currently undergoing some massive changes with the Bayshore Regional Strategic Plan. In only a few short years, this town will experience a revitalization unlike anything seen before. Matawan is revisiting its pre-century roots, carried into success by the citizens who love it dearly. However, there will be many obstacles that prevent locals from achieving their goals, including the presence of pests.
It's no secret that Matawan struggles with insects, mammals, and wildlife animals of all kinds. Unless properly treated by professional pest control agents, Matawan homeowners may be trapped in a never-ending cycle of stress. Pest activity and its many downsides are thoroughly managed by the team at Amco Pest Solutions, Matawan's number one family-owned pest control business. We have been in operation since 1935, innovating new solutions for home and business owners all over the area. Learn more about us by calling a local Matawan representative.
Home Pest Control In Matawan, NJ
Matawan homeowners deserve to feel safe, secure and protected while in their homes. If pests find a way to infiltrate their buildings, this feeling quickly dissipates into fear, anxiety, and stress. All of this changes with ongoing pest prevention from a professional team. The crew at Amco Pest Solutions has nearly 100 years of dedicated pest control experience and is one of the leading pest management providers in the Matawan area.
Three unique plans are available for our residential pest control clients:
The Home Protection Plan for pest monitoring and prevention.
The Convenience Plan for additional control over local pest populations.
The Convenience Plan Plus for the best of both worlds.
Submit an online contact form to get connected with a residential pest control plan that's right for you.
Residential Real Estate Inspection Services For Matawan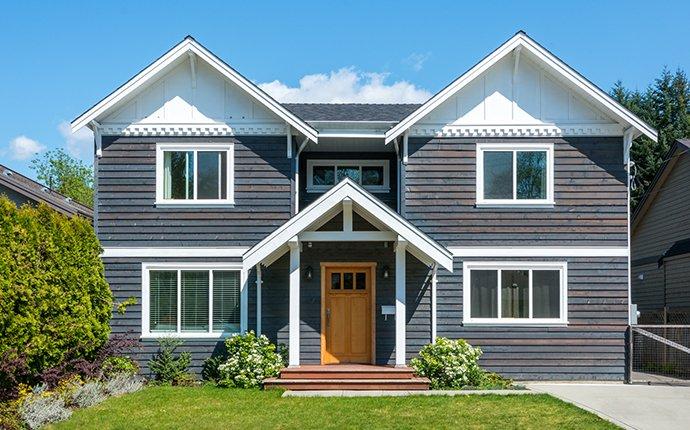 Every home in the Matawan area is subject to a residential real estate inspection before its official sale. Although this may seem like a cumbersome step in the selling process, inspections actually protect you from additional concerns down the road.
Amco Pest Solutions provides residential real estate inspections for all Matawan homeowners, backed by nearly eight decades of experience in our industry. We provide FHA – VA – Conventional Inspections for all mortgage lenders in the area and have a history of getting things done right – the first time.
We inspect homes for signs of carpenter ants, termites, wood borers, and many other kinds of wood-destroying insects. By thoroughly checking the interior and exterior of the home, we can quickly establish the levels of risk found around your home.
Our residential real estate inspection services come with the following:
Full reports and the documentation of damages around the home
Complete service plans and treatment options in case of pest activity
Future termite damage insurance options
Sign up for a competitive residential real estate inspection by calling our Matawan office.
Why Do I Have Bed Bugs In My Matawan, NJ Home?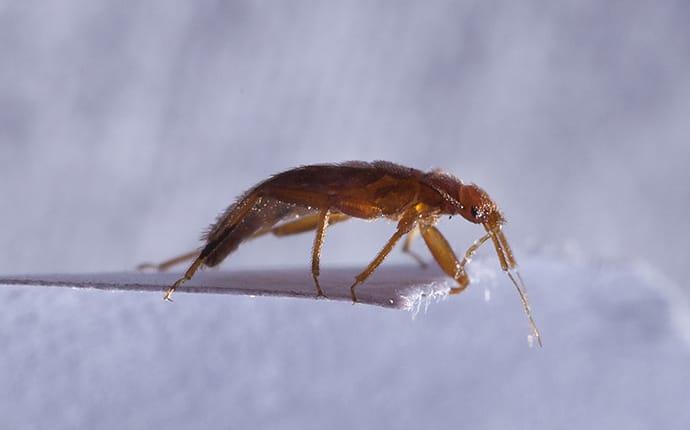 Matawan is home to thousands of bed bug vectors that have only become more and more numerous. Not sure how these pests could have made their way to your home? Here are some reasons that may suggest their recent arrival:
Frequent travels or overnight guests
Returning from an area of public transportation (bus stops, train stations, airport terminals, etc)
Being around high volumes of people, especially schools and universities
Purchasing secondhand furniture or appliances, specifically, those found or purchased online
Bed bugs are serious pest issues that have the potential to destroy your family's peace of mind. To fight back against infestations and their many deleterious effects, contact the professional team at Amco Pest Solutions. We are prepared to provide a thorough bed bug inspection at a time convenient to you. Call today for more information.
Commercial Pest Control In Matawan, NJ

You may not know what it's like to struggle with a pest infestation inside your Matawan business. Fraught with property destruction, contamination, and the spread of disease, one can only hope that it stays this way for years to come.
Trust the team at Amco Pest Solutions to keep your local business secure, safe, and protected in three simple steps.
Regular inspections and entry point examinations carried out around the building.
Treatment services and high-quality products are applied to suspicious zones around the building. Expert pest professionals apply products that are safe for children, pets, and vulnerable adults, yet still potent against insects and other vermin.
We continuously provide a line of support via emergency services, same-day consultations, and other helpful programs.
Confirm a commercial pest control plan with Amco Pest Solutions. Call our office today to schedule an initial visitation.
Schedule Your Free Inspection
Complete the form below to schedule your no obligation inspection with Amco Pest Solutions.