Miami Gardens, Florida Pest Control
Just a 20-minute drive from the big city, located right along the Palmetto Expressway, Miami Gardens, FL, is a lively city. It's known for being home to the Miami Dolphins and the Hurricanes, University of Miami's football team. However, it's also home to a variety of local pest populations. All year long these intruders seek entry into our homes and businesses, looking for food, water, and shelter sources. Once they find their way in, they can be very hard to get rid of, and that's why it's a smart idea to rely on help from the pest professionals.

Welcome to Amco Pest Solutions. Since 1935, our family-owned and operated business has been committed to providing customers with quality, excellence, and integrity. Our team of qualified pest experts is proud to service homes and businesses all across Dade County, and the surrounding areas. We've been in the business for over 80 years, and we guarantee pest-free results that will last. We deeply value our customers by working hard to bring you the best pest control solutions in the area. Call today for a detailed service estimate.
Home Pest Control In Miami Gardens, FL
Your Miami Gardens home is somewhere you should feel completely safe and protected, but the threat of pest infestation makes that hard. Amco Pest Solutions provides quality residential pest control services that protect you and your loved ones from the dangers of infestation. Our process includes:
Inspection
Interior and exterior.
Problem areas and conducive conditions.
Crawl spaces, beams, cracks, crevices, etc.
Treatment
Attic insulation.
Crack and crevice treatments.
Crawl space encapsulations.
Exterior foundation perimeter.
Granular lawn treatments.
Residual sprays.
Sand spraying of baseboards.
Follow-Up
Monthly, bi-monthly, quarterly options.
Detailed reporting.
Emergency services.
Seasonal maintenance.
Our team of highly trained pest technicians work hard to bring you year-round, pest-free conditions that you can feel good about. We always use pet-friendly, child-friendly treatment methods that put the health and safety of your loved ones first. Get in touch with us to discuss your residential pest control needs today.
Professional Disinfecting Services In Miami Gardens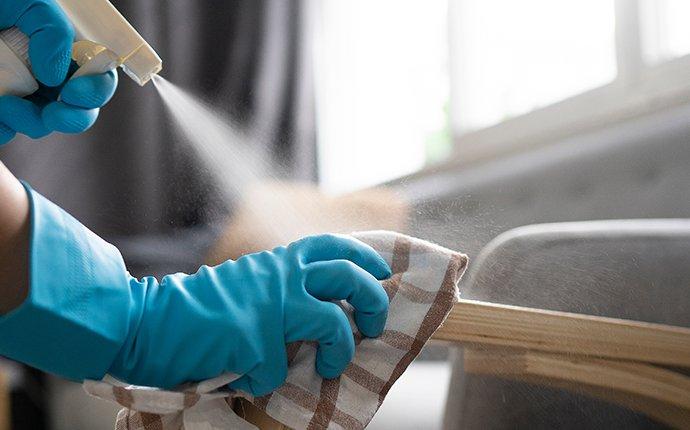 If you own property here in Miami Gardens, it's very important to consider your disinfecting needs. Improper sanitation and pest activity go hand-in-hand, leading to infestation and the negative consequences that come with it. The fact is, pests expose us to widespread contamination, and that's a serious problem.

Pests are unsanitary intruders that bring all kinds of germs, bacteria, and pathogens into our homes and businesses. Once they infest, they spread these germs all around, contaminating food sources, prep surfaces, and other vulnerable areas. This can have a horrible effect on the health of everyone on the premises. If you want to effectively rid your Miami Gardens property of these germs, and protect your health from harm, it's important to secure professional disinfecting services.

The team at Amco Pest Solutions provides comprehensive disinfecting services that give your property top-of-the-line sanitation. We'll leave things clean and completely sanitary, protecting your health and the health of everyone on your property. Reach out to us to learn more about our disinfecting services, and how we can help you secure the protection you deserve.
What Attracts Bed Bugs To Miami Gardens Homes?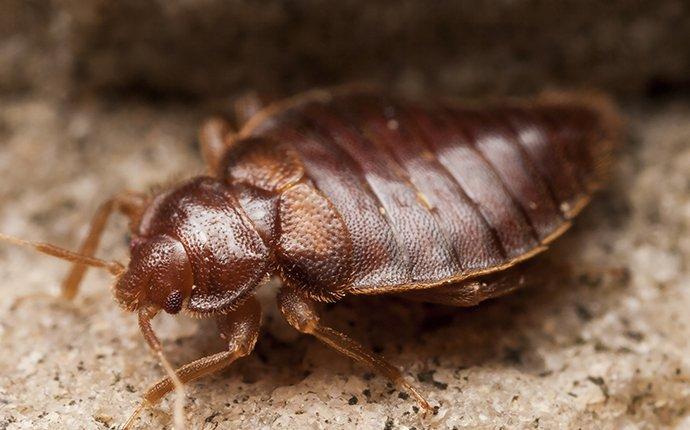 Bed bugs are parasitic pests that feed on our blood while we're sleeping. They can be found in your bed, as well as around furniture, in clutter, and other harborage areas around your home. You may be wondering what brought these intruders into your Miami Gardens home in the first place. Well, there are many attractants to consider.

Bed bugs are attracted to the warmth of our bodies, the carbon dioxide we exhale, and most importantly, their food source. So, wherever they have access to their human hosts, they will gravitate to that area. Also, a cluttered space can be conducive to bed bug activity, as it gives them ample sources of shelter and harborage.

Something else to consider is the way that bed bugs travel from place to place, hitchhiking on some other person or object. Whoever, of whatever, comes into your home could be carrying bed bugs into the house, you just never know. If you think you may have a bed bug problem in your Miami Gardens home, call the team at Amco Pest Solutions right away. We're proud to provide for effective bed bug treatments you can depend on.
Commercial Pest Control In Miami Gardens, FL
The best way to protect your Miami business from the consequences of pest infestation is to secure ongoing services from a team of qualified pest professionals. Our commercial pest control services provide year-round coverage from many common area pests, including ants, bed bugs, cockroaches, fleas, ticks, rodents, spiders, staining insects, termites, and wildlife

As a QualityPro certified company, and members of the NJAA, NPMA, and CAI, we take pride in what we do. We always bring 100% to each and every job that we complete. Through the use of our tried-and-true IPM (Integrated Pest Management) strategies, we make sure your property is absolutely pest-free 365 days a year.
Schedule Your Free Inspection
Complete the form below to schedule your no obligation inspection with Amco Pest Solutions.