Miramar, Florida Pest Control
Situated right at the center of South Florida, Miramar, FL, is a beautiful town located just a little over an hour from Miami. With the Everglades to the west, and Route 7 to the east, we have ample access to adventure. Not all adventures are good, though. Consider pest infestation, for instance. Pests are active all year long here in Miramar, and that means local homes and businesses are susceptible to the nightmare of pest infestation. If you want to protect your property from infestation, we recommend professional pest control solutions.

Amco Pest Solutions has your back. We are a full-service, family-owned and operated company that offers comprehensive, year-round pest protection. With over 80 years of experience in successfully detecting, removing, and preventing pest activity, you can count on us to deliver lasting, pest-free results you can feel good about. Our team operates under the three pillars of quality, excellence, and integrity, because customer satisfaction is our number one priority. Reach out to us today to get started.
Home Pest Control In Miramar, FL
Amco Pest Solutions provides comprehensive residential pest control services that guarantee year-round coverage from a long list of pests, including ants, bed bugs, cockroaches, fleas, ticks, rodents, spiders, stinging insects, termites, and wildlife. From the initial consultation, all the way through follow-up, we're with you every step of the way.

Once we familiarize ourselves with the nature of the infestation, we come up with a customized approach to tackle the problem. All of our methods are child-safe, pet-safe, and non-harmful to your property. This is because your health and wellbeing are our main priority. Give us a call today to get your complimentary inspection, and we'll get the ball rolling right away.
What To Do About Mice On Your Miramar Property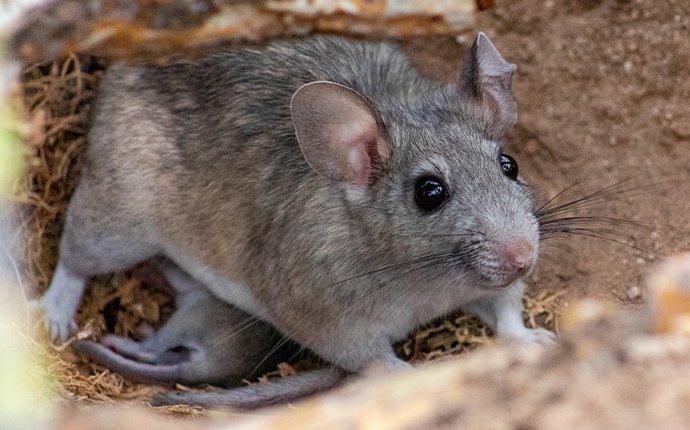 Finding mice in your Miramar home or business is unsettling, and it's normal to look back and wonder if there was something more you could have done to prevent the problem from occurring in the first place. The truth is, quality rodent control starts with prevention. There are a number of things you can do to reduce your chances of having mice on your property.

Firstly, be diligent about cleanliness. Clean up spills and crumbs as soon as they happen, and store your food in airtight containers. Seal off entry points or small holes that mice can squeeze into. Install weather stripping around the foundation, and under doors. Cut back vegetation outside to prevent easier access to gutters. Exclude all possible access points. Also, be sure to take your garbage out regularly, and store it outside in a trash can with a fitted lid.

At the end of the day, the fastest and most effective way to treat and prevent mouse activity is by relying on a team of qualified pest professionals. Amco Pest Solutions is your local source for quality rodent control and prevention services. Contact us today to discuss your property, and how to protect it from mice.
How To Identify Termite Damage In Miramar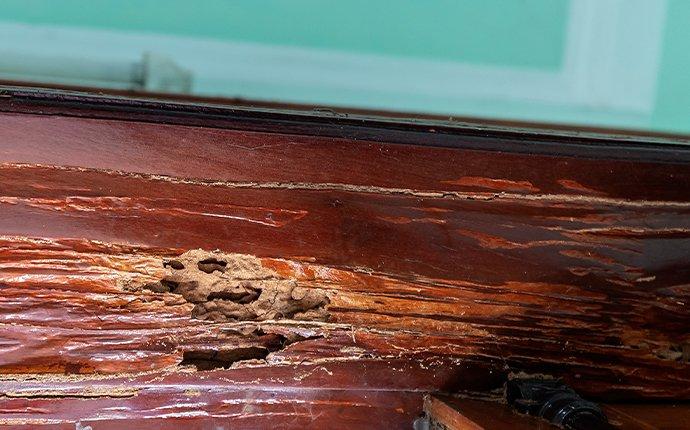 Termites are highly destructive, wood-eating pests that can cause large-scale damage to your Miramar property. The sooner you're able to detect any termite activity, the sooner you can address the infestation. If you want to be able to identify termites, here are a few common signs to watch out for:
Damp, damaged, or weakened wood.

Signs of water damage.

Swarmer termites flying around looking for new places to nest.

Wings discarded on the floor near doors and windows.

Small tapping sounds from inside the walls.
If you notice any of these signs, you likely have a termite problem. The best, most effective way to deal with termites, and protect your property from damage, is to contact the pest professionals. Amco Pest Solutions offers extensive termite control and prevention services that you can rely on year-round. Call us today.
Commercial Pest Control In Miramar, FL
If you want guaranteed pest protection for your Miramar business, you've come to the right place. Amco Pest Solutions provides complete commercial pest control services that local business owners can rely on. Our team guarantees year-round coverage from a long list of common area intruders, and we work with you to come up with the best approach to your specific pest problem. Our process entails:
Inspection
Interior and exterior.
Problem areas and conducive conditions.
Crawl spaces, beams, cracks, crevices, etc.
Treatment
Attic insulation.
Crack and crevice treatments.
Crawl space encapsulations.
Exterior foundation perimeter.
Granular lawn treatments.
Residual sprays.
Sand spraying of baseboards.
Follow-Up
Monthly, bi-monthly, quarterly options.
Detailed reporting.
Emergency services.
Seasonal maintenance.
As a QualityPro certified company and dedicated members of the NJAA, NPMA, and CAI, we have high expectations for ourselves, as should you. We are committed to quality and satisfaction, providing unparalleled pest protection customers can trust. Set up your free inspection today, and we'll get started.
Schedule Your Free Inspection
Complete the form below to schedule your no obligation inspection with Amco Pest Solutions.