Pembroke Pines, FL Pest Control
Just 22 miles north of Miami, the all-American city of Pembroke Pine, FL, is home to a community of proud South Floridians. It's a place filled with culture, parks, and year-round, pleasant weather. Who wouldn't love it here? Well, pests love it here in Pembroke Pines too, and that means that pest infestation is a present threat that property owners should be aware of. If you're looking for ongoing pest protection for your home or business, you've come to the right place.

Here at Amco Pest Solutions, our goal is to bring you pest-free conditions that you can count on all year long. Our full-service pest control company offers complete pest solutions to homes and businesses all across Broward County, and the surrounding areas. We are a family-owned and operated company that places a great deal of importance on customer satisfaction. Give us a call today to discuss your residential and commercial pest control needs, we're here to help.
Home Pest Control In Pembroke Pines, FL
In order to effectively guard your Pembroke Pine property from household infestation, the best thing you can do is secure ongoing services from the pest professionals. Amco Pest Solutions provides complete residential pest solutions that local homeowners can depend on. After inspecting the premises, we get right to work treating the infestation from the inside out.

Our team uses the most effective and up to date technologies to exterminate all pest activity, and prevent infestation from occurring in the future. We know how important it is to keep your loved ones safe, which is why all of our treatments are child and pet friendly. From inspection, to treatment, all the way through our seasonal maintenance visits, our team is by your side every step of the way. Reach out to get your detailed home service estimate, and we'll get started right away.
Five Easy Ant Prevention Tricks For Pembroke Pines Residents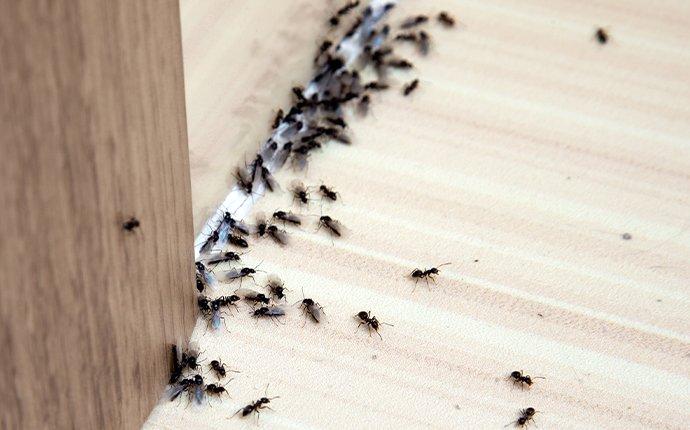 Ants are a year-round presence here in Pembroke Pines, and as a homeowner, you should be conscious of possible infestation. One of the reasons ants can be so sneaky is because of their size. They're so tiny that they can fit into the smallest openings to gain access into your house. Here are five easy ways to prevent ants from infesting your home:
1. Seal off entrances, and repair cracks and crevices.

2. Spray an ant barrier insecticide around your home.

3. Keep food stored away in airtight containers.

4. Clean up spills and crumbs immediately.

5. Regularly sweep and vacuum, and wipe down surfaces.
When push comes to shove, ant infestation is hard to prevent, and even harder to deal with. Your best bet is calling in the experts. Here at Amco Pest Solutions, we are highly familiar with local ant species and their nesting habits, and we promise to eliminate them from your home, guaranteed. Contact us to learn more about our ant solutions.
How To Termites Before They Happens In Pembroke Pines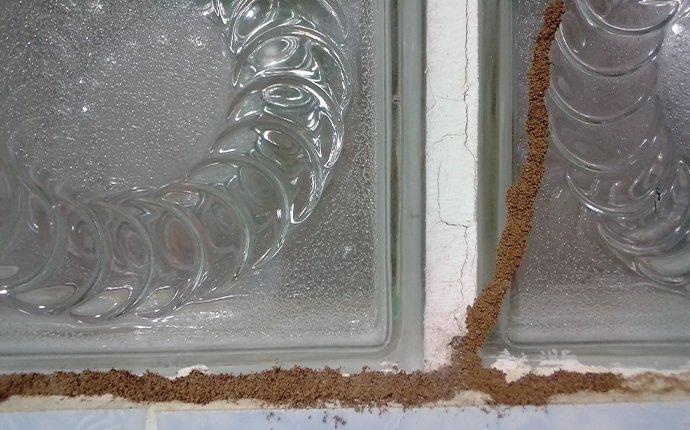 Termite damage is a huge threat for properties here in Pembroke Pines. These wood eaters feed on the construction of your property, causing large-scale damage that's costly, and threatening to your property's structural integrity. In order to protect your home or business from the horrors of termite infestation, it's important to take preventative action. Here are some tips to stop termite damage before it happens:
Use loose mortar/weather stripping around windows and doors.

Inspect wooden items before bringing inside.

Remove damaged, rotting wood from the property.

Store wood away from the soil and foundation.

Eliminate sources of excess moisture throughout the property.
These tips can help, but no method of prevention is entirely effective on its own. The most reliable way to deal with termite infestation is to contact the professionals. The team at Amco Pest Solutions provides comprehensive termite control and prevention services that eliminate infestation, and guarantee long-term protection. Call us today to discuss your termite protection needs, and we'll get started right away.
Commercial Pest Control In Pembroke Pines, FL
The best way to protect your business from the detrimental effects of commercial pest infestation is to reach out for help from the pest professionals. Here at Amco Pest Solutions, we use IPM (Integrated Pest Management) solutions to effectively treat every inch of your property. eliminating infestation from the inside out. Once we finish treating the property, we'll return to maintain pest-free conditions moving forward.

Our follow-up visits are scheduled on a monthly, bi-monthly, of quarterly basis to meet your needs, and with our seasonal maintenance and emergency services, you can rest assured knowing your property is protected around the clock. We're a QualityPro certified business, proud members of the NJAA, NPMA, and CAI, and we hold ourselves to a high standard of service. Whatever pest problem your business is facing, we can help you. Get in touch with the team at Amco Pest Solutions for the best, most reliable commercial pest control services in the area.
Schedule Your Free Inspection
Complete the form below to schedule your no obligation inspection with Amco Pest Solutions.